Like GearBrain on Facebook
If a staycation is in your plans for this weekend, and you're looking for an at-home project to spruce up the place, we have four quick ideas that can inject some digital upgrades into your life. These smart home upgrades are so simple you can tackle all four over a long weekend, and connect them all to each other. Plus, all of these items can be picked up at a big box store or likely ordered online for quick overnight shipping.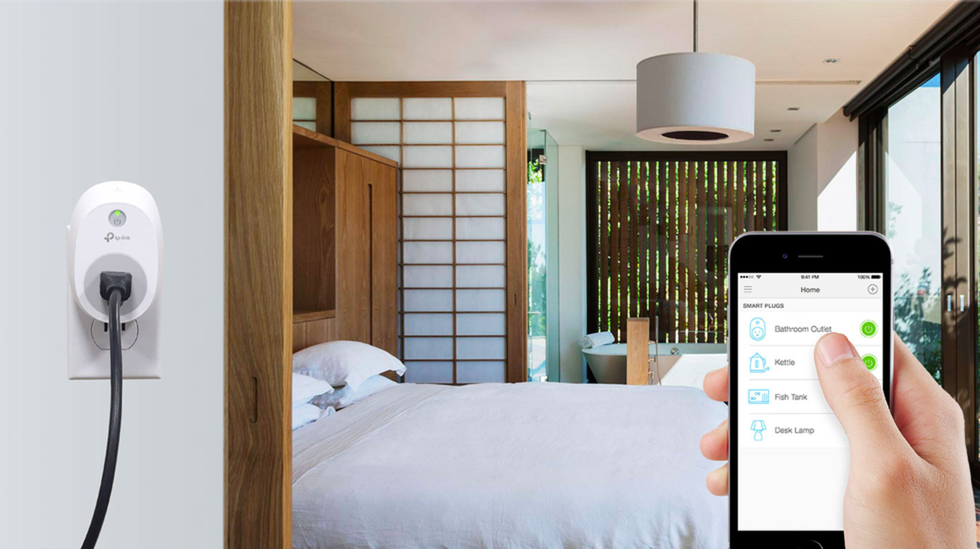 Smart lights are one of the simplest device you can install, and smart plugs can turn any light into a connected light TP-Link
Smart lights

Almost nothing is easier than a lighting upgrade, and this is a project you can practically do during commercial breaks while watching a game or during an afternoon lull.
Depending on the lights, you can set this project up with a simple pack of smart bulbs, such as those from Philips Hue, which have their own app. You can also create smart lights with a pack of regular light bulbs, a lamp and a smart plug, which can turn any light source you plug into the device controllable through an app.
Smart lights are fun — think of them as training wheels for the smart home world. Connecting lights to an app opens the door to building new lighting set-ups in your home. You can choose different colors, adjust the brightness, and even create recipes so you can bring these scenes back up with just one click.

Projects start here:
• Installing smart lights in a rented home
• 13 best IFTTT applets for making your smart lights do even more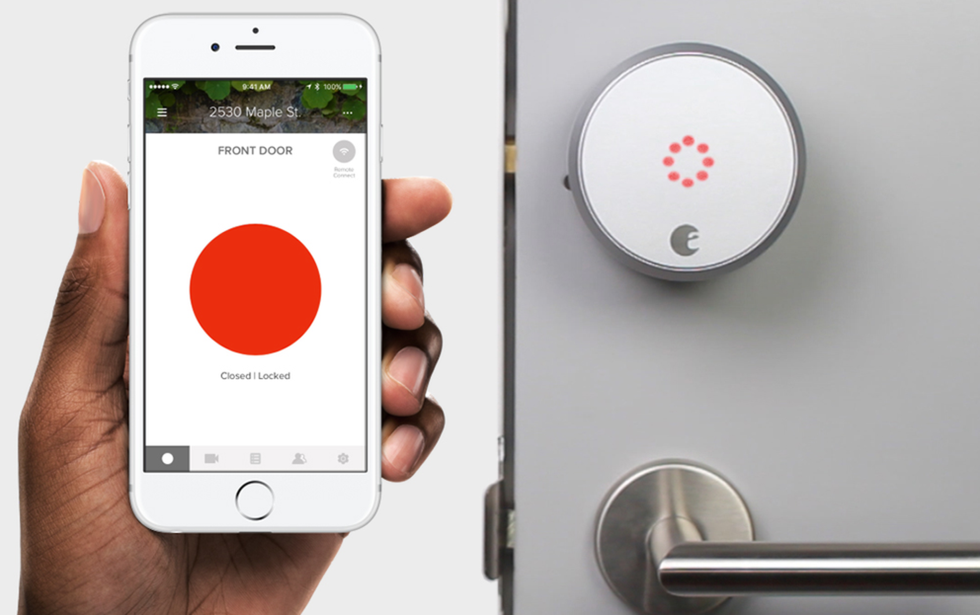 Smart locks let you remotely track who is coming in and out, and unlock the door remotelyAugust
Smart lock
A smart lock is one of the simpler at-home project to tackle — and great for someone looking to streamline their life. Yes, smart locks allow you to open a door with your smartphone, which is fun, but that's just the starting point.
Through a smart lock and its app, you can let other people into your house when you're not there: think babysitters, delivery people, building superintendents or anyone you've called for a repair. Smart locks also track how often a door has been locked and unlocked — great to know if you want to make sure a child has made it home from school.
You'll want to consider the way a smart lock may look on your door — some are bigger and have a more obvious profile than your simple key and lock style. Luckily, there are a number on the market to choose from today, and most can be installed before the sun sets in a day.

Projects start here:
• How to install Kwikset Kevo Smart Lock
• The renter's guide to landlord-friendly smart locks
• Review August Smart Lock, The Easiest Smart Lock To Install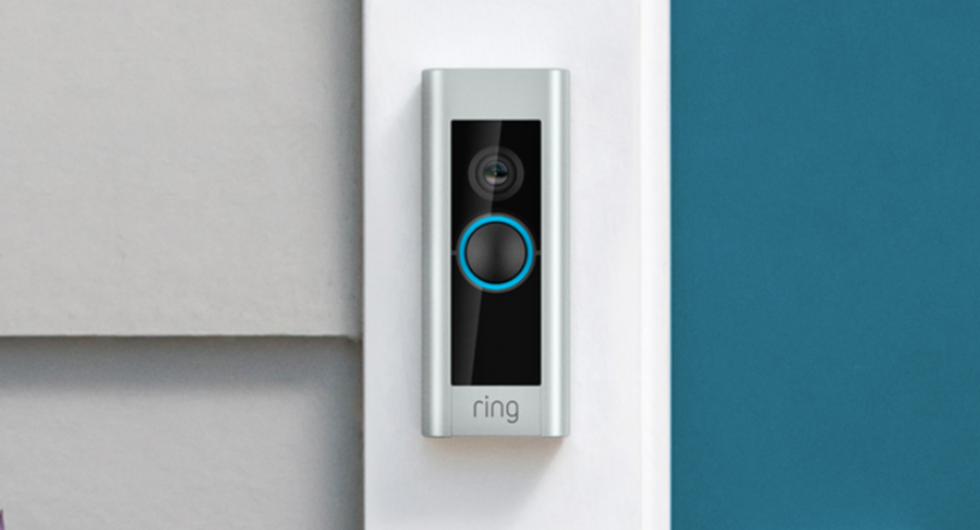 A smart doorbell is a home upgrade that can be completed in one dayRing
Smart doorbell

Don't think of smart doorbells as ringtones for your house — although that option is included in some of these devices. The real upgrade you get with any smart doorbell is the ability to talk to someone who is at your front door, when you are not at home.
If you're at work, running an errand or away for a three-month jet across the South Pacific, a smart doorbell can let you answer your door through a smartphone app, by hearing, talking to and usually seeing who is knocking at the door. They think you're home, even if you're not.
While some of these doorbells do need wiring, some can honestly just need a power source and a way to attach to the outside of your home such as the RemoBell Wi-Fi video doorbell and the Yale Look Door Viewer. You certainly can go the wiring route, as long as you feel comfortable with handling circuit breakers.

Projects start here:
• The renter's guide to installing a wireless smart video doorbell
• 6 smart video doorbells for checking who is at the door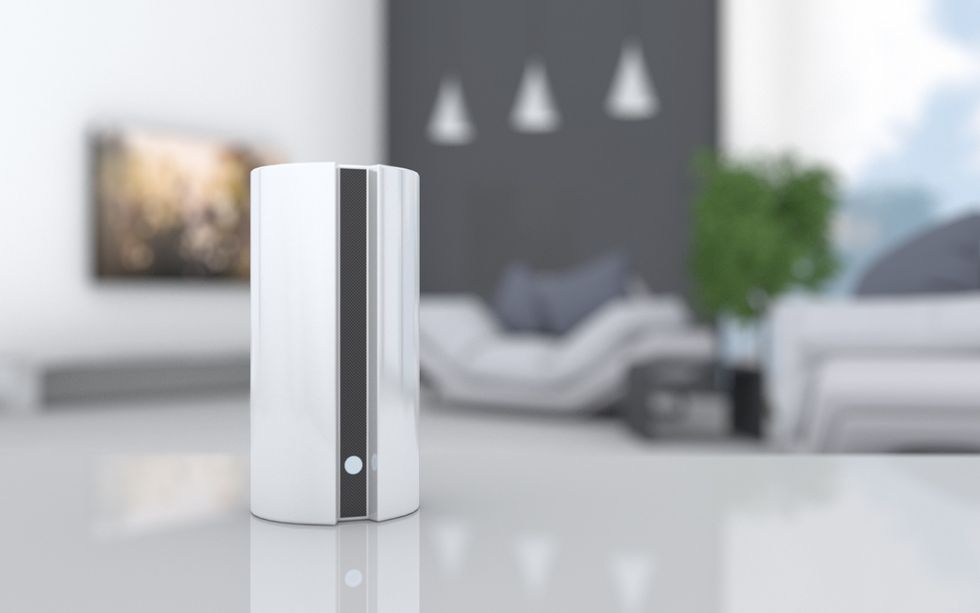 Smart speakers can help you run things in your home — and add some fun to you lifeiStock
Smart speakers

Talk about your plug and play option, smart speakers are so simple to install you'll think you've made a mistake. The big name brands are well known, Google Home, Amazon Echo and Apple HomePod. There are are others as well, and your decision for choosing them is going to be primarily based on which system you're using the most right now — and which one you think you may want to use later.
Amazon Echo interfaces with Alexa, Google Home with Google Assistant and Apple HomePod with Siri. Pricing is so low for many of these smart speakers (except for the very expensive $349 HomePod) that you can almost buy one, try its network, and swap it out for another. Or keep them all. (That's what we do.)
Smart speakers can act as controllers for your other smart devices, letting you lock up, turn on lights and run myriad other actions just by talking. They also lend themselves to some fun and games.
This installation is easy enough, you can feel you've accomplished something in less time that it took to fire up the BBQ grill. Which, honestly, is something you should be doing right now.
Projects start here:
• Apple HomePod speaker: Should I buy this $349 device?
• Review Amazon Echo: Best Smart Speaker Assistant for Today's Smart Home
• How to set up a second Amazon Echo
• Google Home Mini: Review of the $49 smart speaker
Like GearBrain on Facebook