As our lives grow more connected, our smartphones get a bit overcrowded with apps, with those that keep track of our daily steps, to those that serve up directions, music, photos and more. While some we check rarely, some we need every day, especially those that manage our smart home security, from locking up doors to turning off lights and even letting us see who may be on our property. Having one app to manage all of these functions is ideal. And that's precisely what Alarm.com offers — a platform that streamlines dozens of tasks, from dozens of brands, in one single app.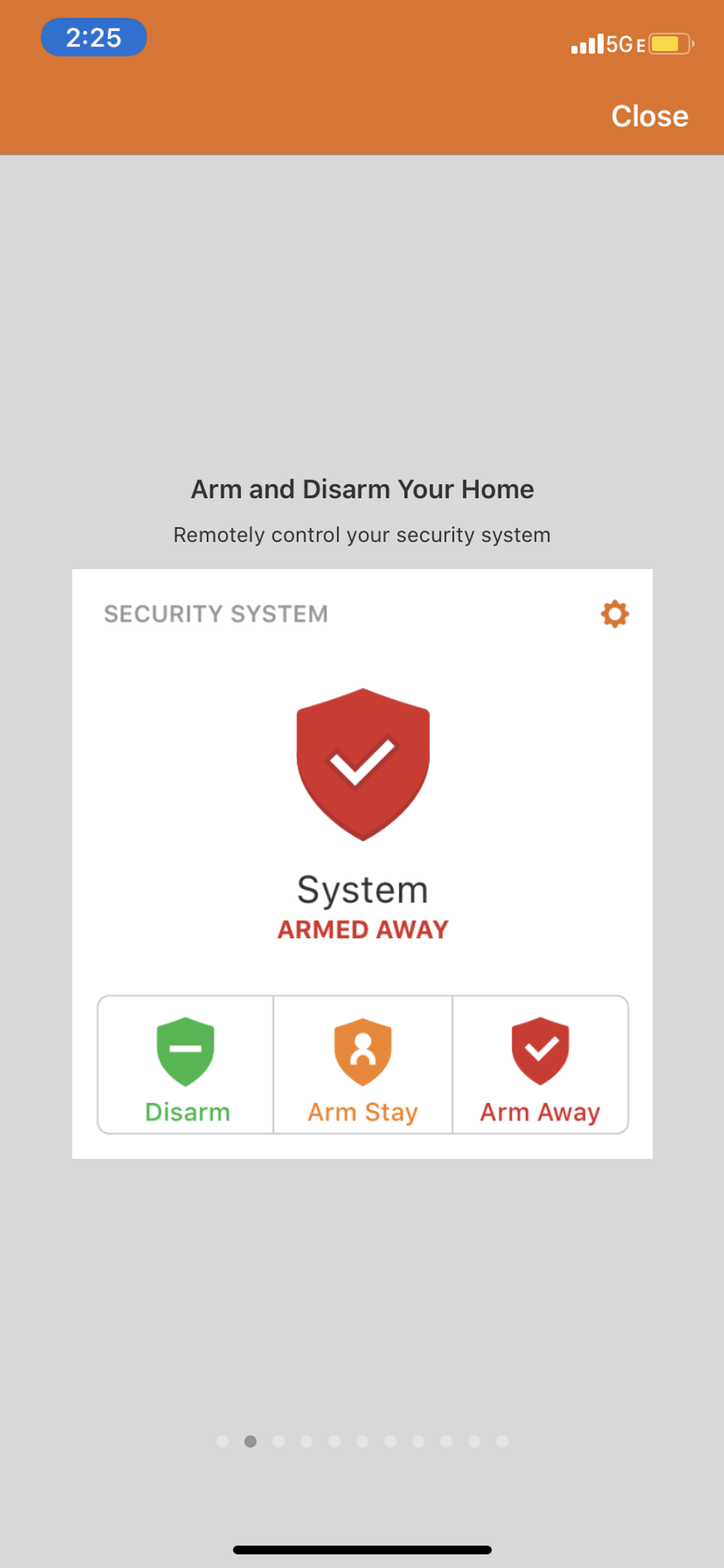 Alarm.com app allows for controls of multiple devices in your home.GearBrain
What is Alarm.com?

Alarm.com would technically fall under the category of professionally installed and monitored smart home security companies. However it doesn't sell directly to consumers or businesses. Instead, Alarm.com is a manufacturer of security devices, one with a robust platform that trains third-party security service providers to sell, install and service directly to consumers and businesses.
You actually can't buy a system right from Alarm.com, which is very different than other leading smart home security systems, like ADT and Vivint. Instead, you have to select one of their Authorized Service Providers who will consult and configure a system for your home using Alarm.com products plus other third party devices which are compatible. To find a service provider in your area, Alarm.com has a "Find a Service Provider" link on their site.
Video Monitoring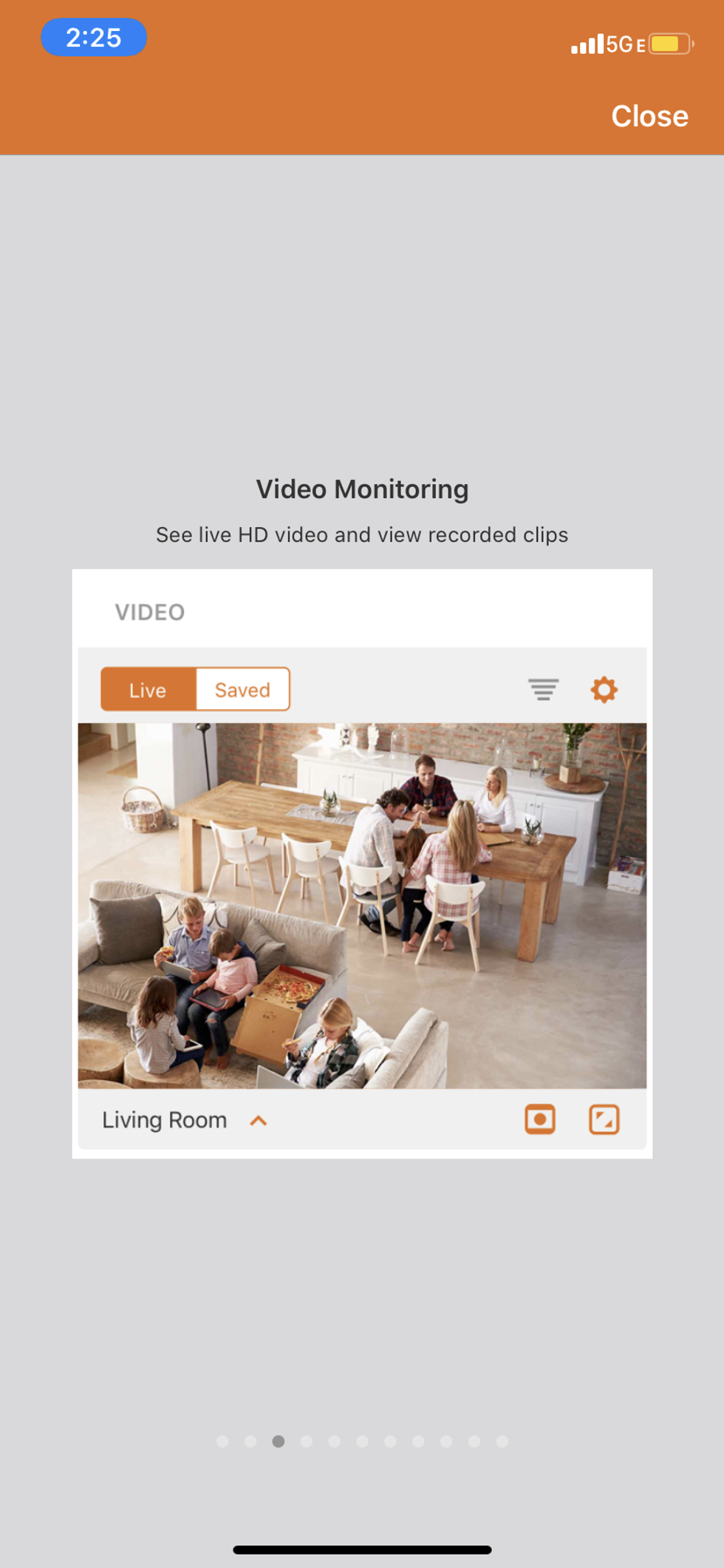 see live streams of video from your Alarm.com cameras
GearBrain
Users can view live video streams or saved videos from their Alarm.com security cameras using the app.
Lighting Controls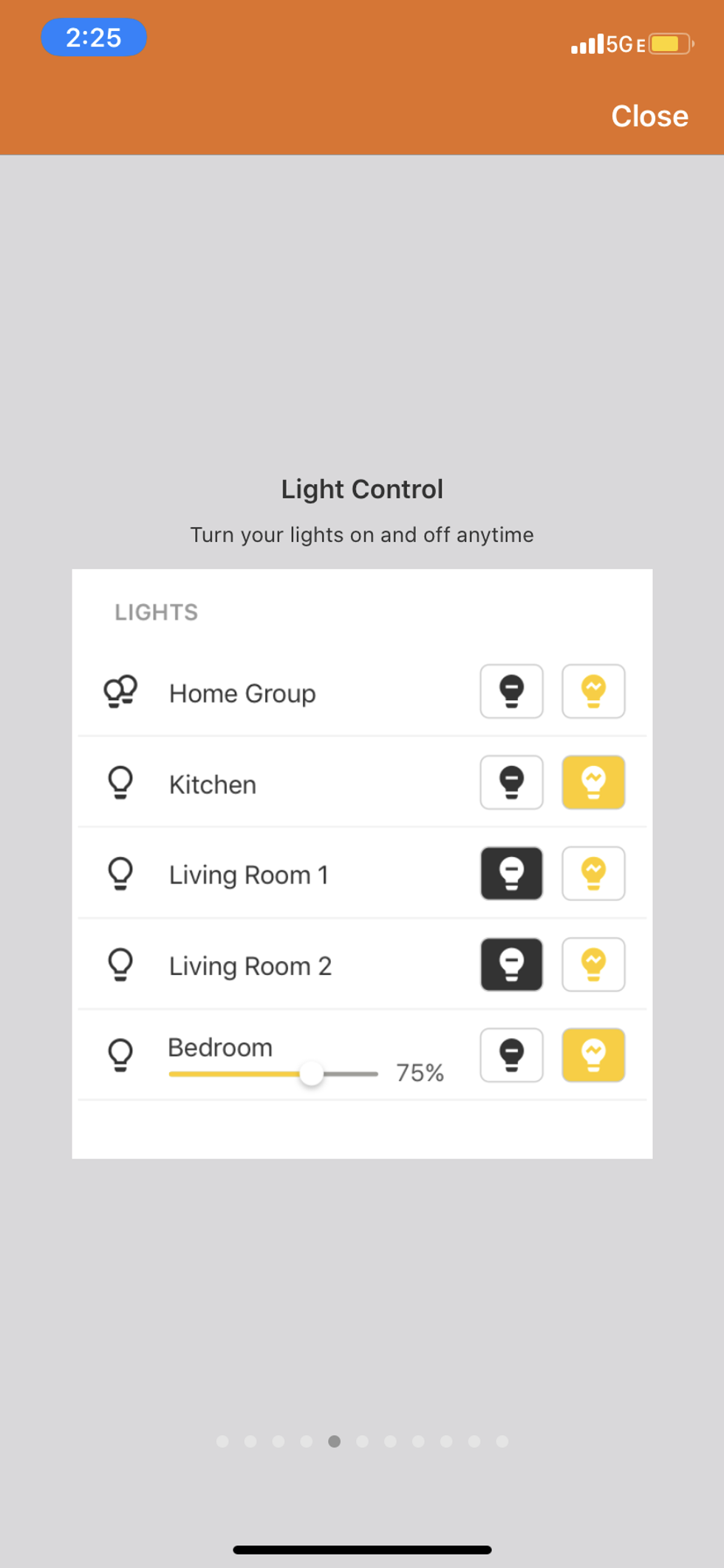 Lighting controls in Alarm.com app
GearBrainb
Alarm.com system is compatible with smart lights. You can easily integrate them into your system using the Alarm.com app. You can even set them up by room and adjust brightness.
Lock/Unlock Doors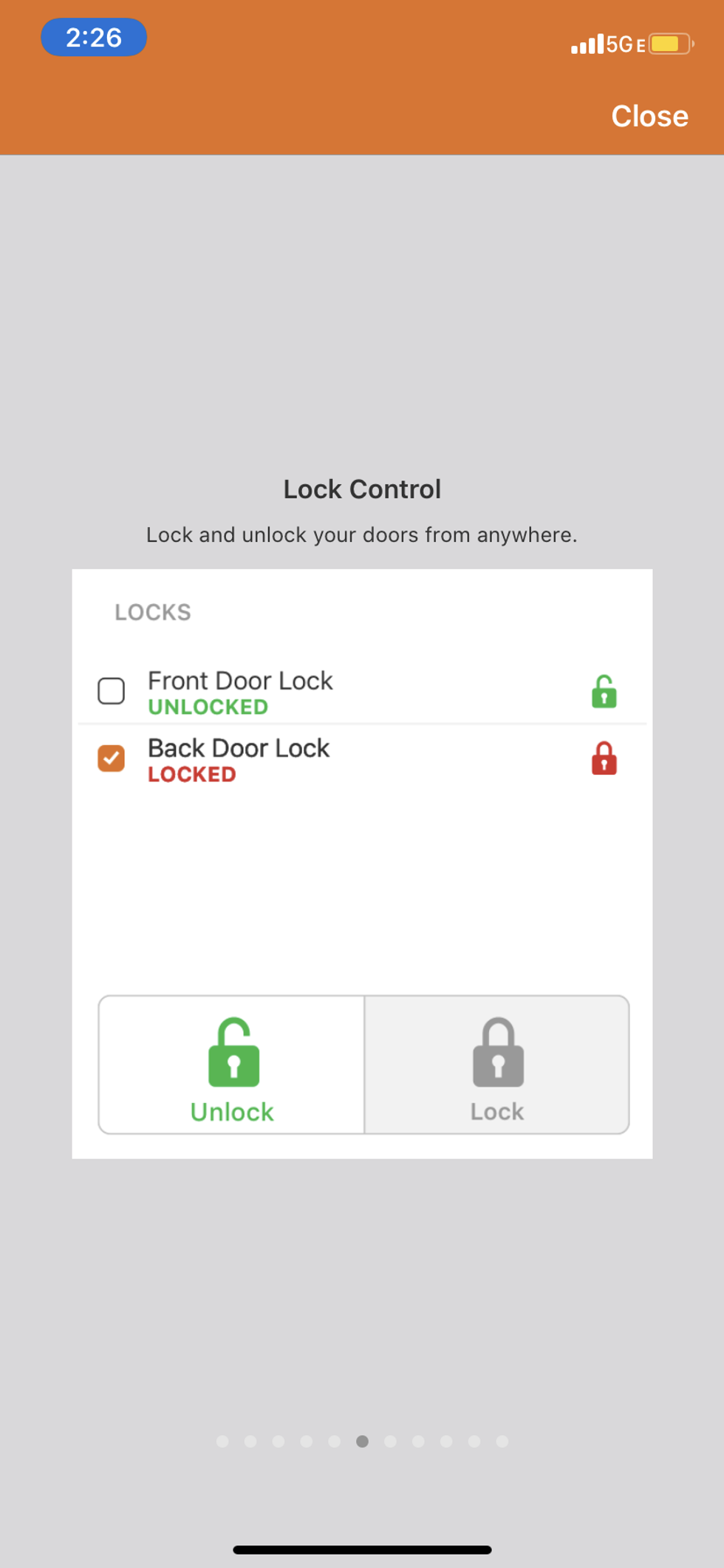 Door Lock controls in Alarm.com app
GearBrain
Nice feature of Alarm.com system is connecting smart locks to work with your home security system. Nice to know your doors will lock when you arm your system.
Alarm.com ecosystem
to be rather extensive. Here are the following types of devices and partners you can choose to have installed and configured in your home:
Smart Thermostats – Lux, Trane, Linear, Lennox and Radio Thermostats
Video Doorbells - Skybell
Sensors – image, temperature, motion and window (glass break)
Door Locks – danalock, Yale, Schlage and Kwikset
Smart water controllers – DynaQuip, FortrezZ, Rachio and Rain Bird
Smart Voice Assistants – Google Assistant and Amazon Alexa
Switches – Jasco, GoControl, Linear, Evolve, Leviton and Eaton
Plugs/Outlets - Jasco, GE, GoControl, Evolve and Leviton
Smart Lights – Jasco, Zipato, Hank and Qolsys
Garage Door Controllers - Liftmaster MyQ and Linear
Smoke and CO Detectors – Alarm.com
Smart security cameras (indoor and outdoor) – Alarm.com
Controllers (keypads and displays) – DSC, Interlogix, Qolsys and 2GIG GoControl.
Wi-Fi Repeaters – Aeotec
(Check out The GearBrain, our smart home compatibility checker to learn about these compatible products that work with Alarm.com Smart Home Security System.)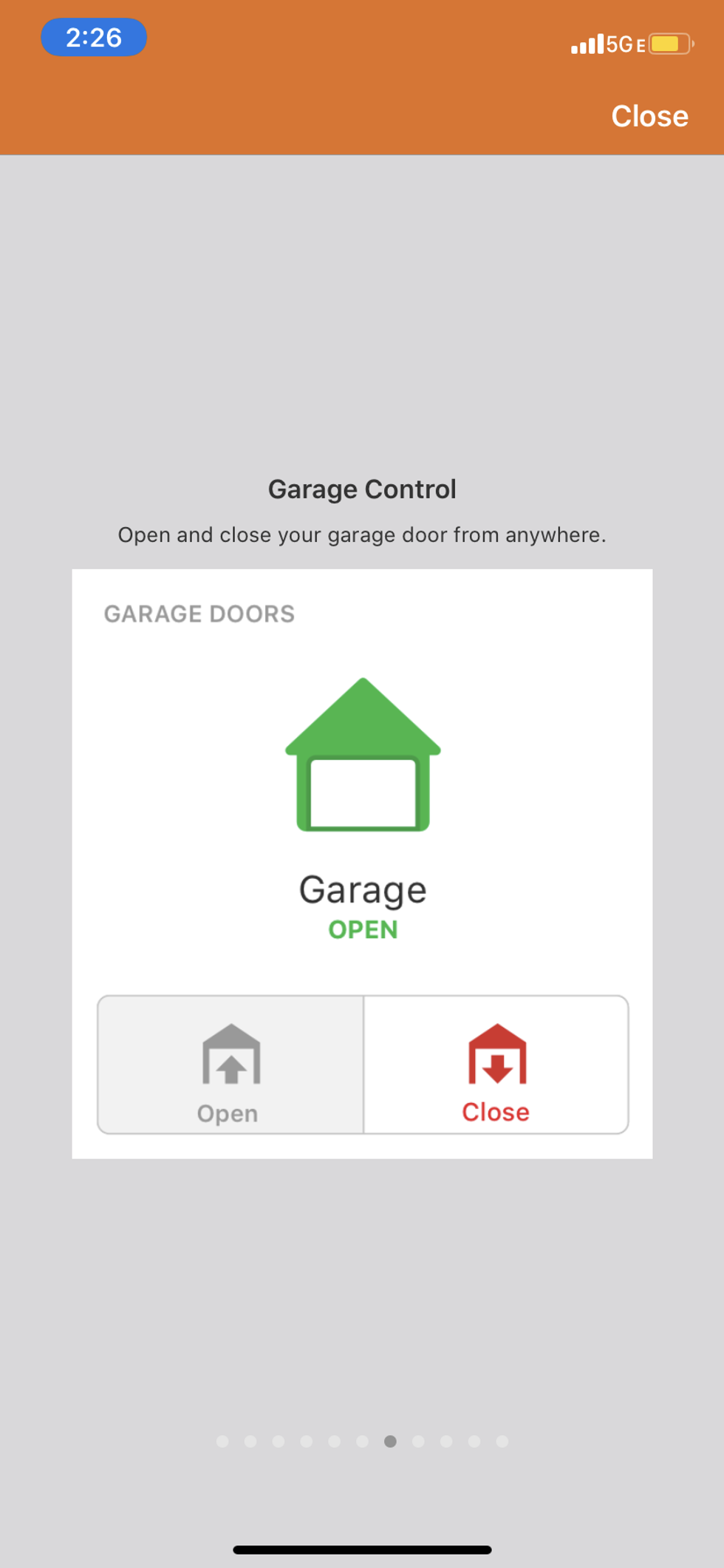 Control thrid party smart garage door openers like Chamberlain's MyQ in Alarm.com appGearBrain
In addition to supporting all of these devices, Alarm.com has also branched into the wellness area, including Wellcam, for example, a security camera a caregiver uses to watch elderly parents or grandparents. You can also add bed and chair sensors to Alarm.com's platform, as well as a fall detection pendant and panic buttons, those that are stationary or wearable. Caregivers can set up alerts through the Alarm.com app when unusual activity patterns are noticed, or secure an elderly relatives home by locking door locks or setting the temperature remotely.
Alarm.com also supports small- and medium-sized businesses, from video surveillance to access control monitoring, even helping a company save money on energy costs, such as air conditioning or heating, or looking at activity trends in a physical office through online reporting. All of this can be managed through a one single cost.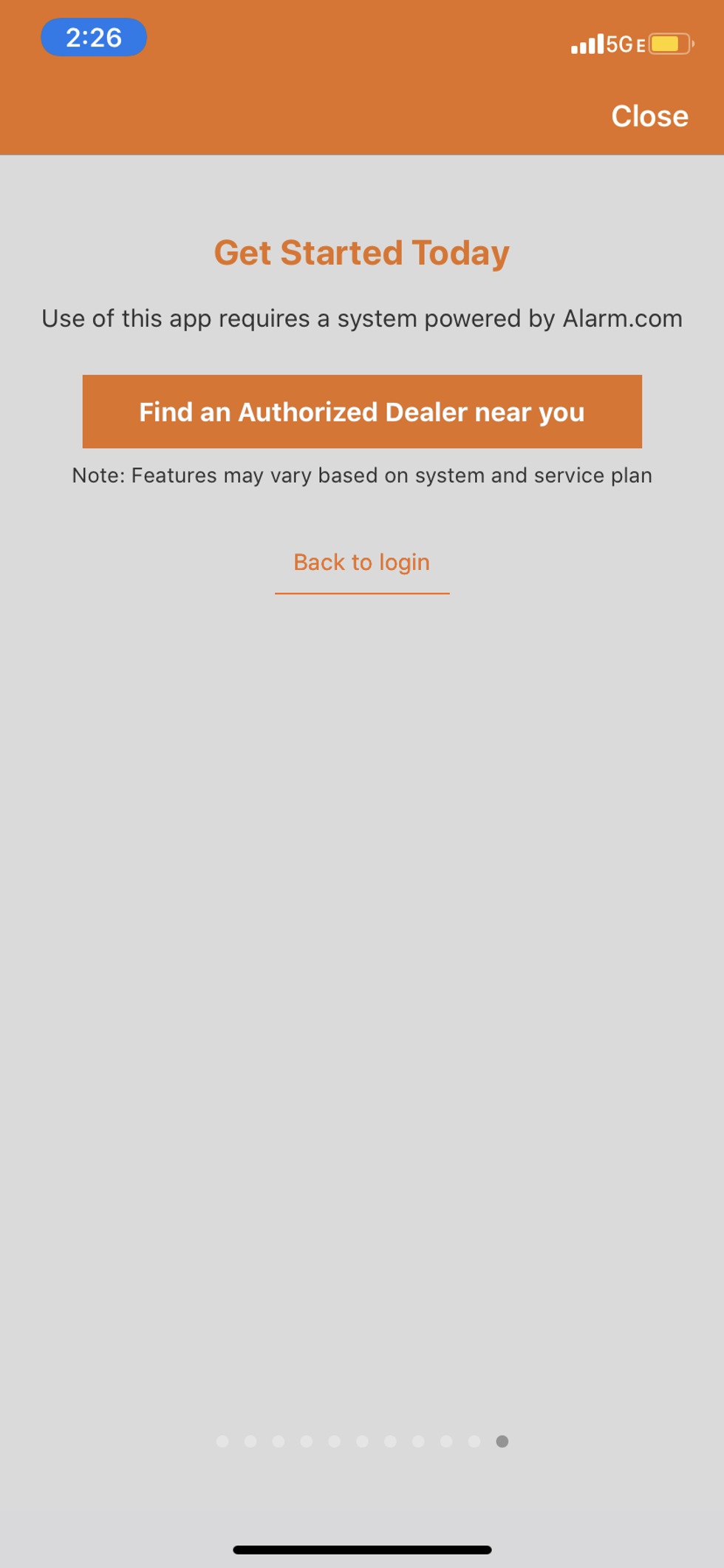 Alarm.com's authorized service providers are located all over the country.GearBrain
Features
One standout feature is Alarm.com's use of artificial intelligence (AI) in securing a space. Alarm.com's AI takes 30 days to learn a home's activity patterns. After that, it can tell if something unusual is happening in the home — such as a backdoor open late at night. We haven't seen this type of technology in many smart home security systems, and we think it's a plus, particularly for families with children, helping to track their routines.
Another unique feature that caught our eye is Alarm.com's Crash & Smash Protection service, a dedicated cellular connection (4G) to the home monitoring station which can detect when your security panel has been tampered with and goes offline before an emergency signal has been sent or the system disarmed. The name "crash and smash" refers to when an intruder quickly enters the home and tries to smash the control panel before it can send out an emergency signal. Alarm.com's patented crash and smash technology is designed to constantly monitor your system's signal. When the signal goes offline before its disarmed or an emergency signal is sent, Alarm.com reports a suspected Crash and Smash event to your home's central monitoring station. This is definitely a feature we haven't seen in a control panel.
In addition to this feature, Alarm.com's cellular connection can keep your system running even during a power, Wi-Fi or cable outage. We have seen similar features in other smart home security systems, but not many. Alarm.com's panels have a 24-hour battery backup too.
The company also serves up video analytics from your security cameras, which helps people create useful alerts when something unusual is detected both inside or outside of the home. Alarm.com system can also detect the difference between a person, pet or car, which helps reduce the number of false alerts. Finally, customers can setup virtual tripwires and fenced-in activity zones in the app, while also telling the system what should trigger a video alert — and what can be ignored. These features are essential for those using video cameras in their home, or business.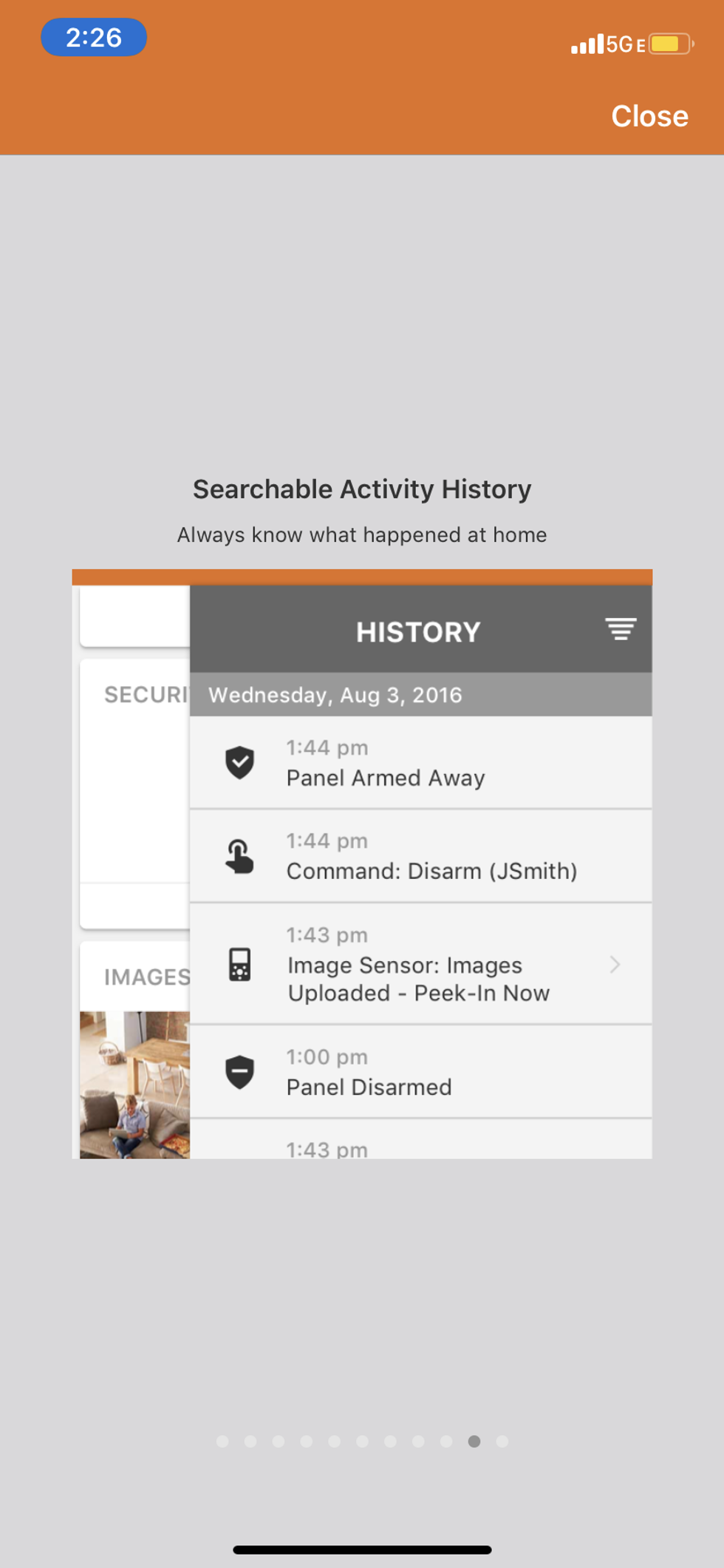 Users can easily find past events using Alarm.com app.GearBrain
Summary

A robust smart home platform is only as good as the controls used to manage it — and ideally that should be one app. As people adopt more smart home devices they're going to push back against having dozens of apps they have to manage on their smartphones. People want simplicity. While many smart home security systems integrate multiple smart devices on their platform, customers sometimes end up with limited controls. That's not what we've seen with Alarm.com which instead has a wider range of features available from third parties — and all of it simply accessible in one place.
If you are in the market for a DIY smart home security system which requires you to install the devices and self-monitor your home, Alarm.com is not a solution for you. However, Alarm.com does work with providers like Frontpoint Security to offer a system that is DIY installed and monitored by professionals. And you can always find an authorized service provider who can install and provide professional monitoring services from their network. Overall, we think Alarm.com is a good smart home security solution, with many options and providers — and even local home security firms — offering Alarm.coms solutions which can fit your home or business.
Alarm.com T3000 Smart Thermostat