Like GearBrain on Facebook
You could argue 2017 was a fairly torrid year for tech: Uber self-combusted at every turn, Apple made an unusual number of mistakes, Google got slapped with a $2.7B fine, and Twitter was accused of giving Neo-Nazis a platform for hate speech.
Dig a little deeper, though, and you also saw a heroic comeback from Samsung, three new electric vehicles from Tesla, huge advances in smartphone photography, and the smartwatch turning into a life-saving device.
The year artificial intelligence found its voice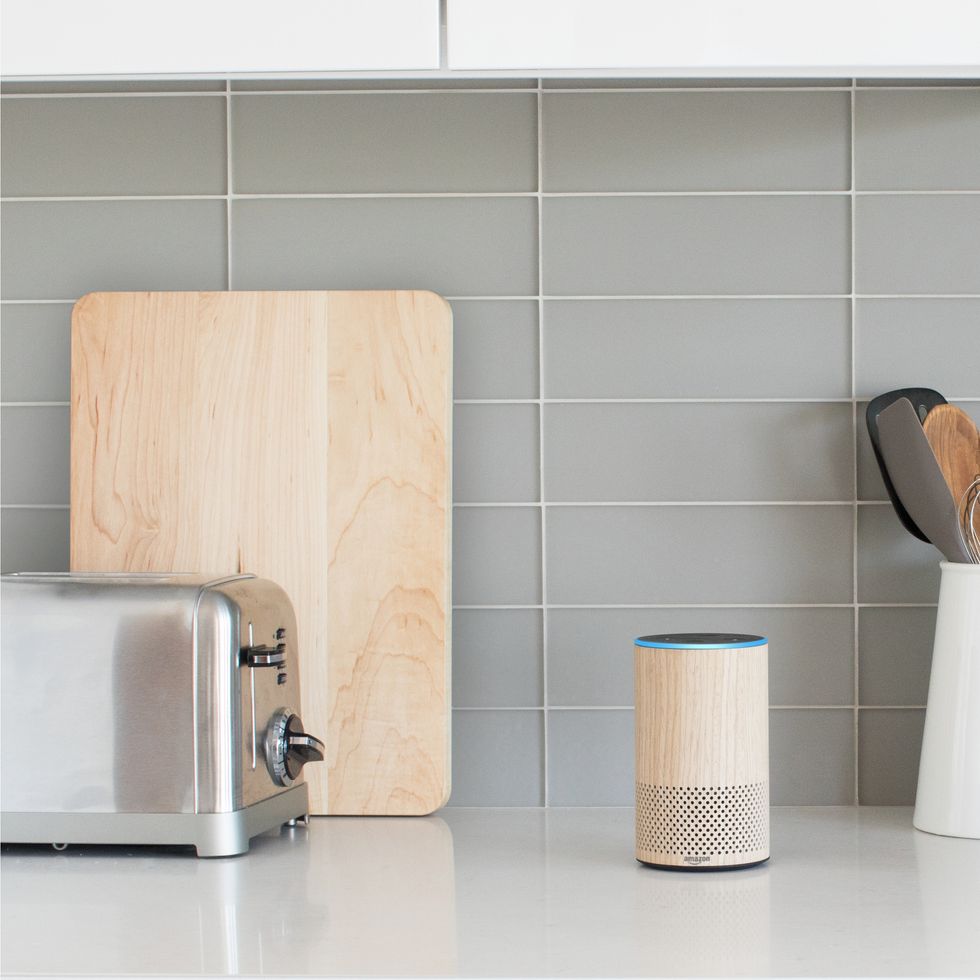 The Amazon Echo speaker had a big year in 2017Amazon
Although Siri has been in our pockets since 2011, this is the year virtual assistants really entered the mainstream. Amazon Alexa and Google Home, both entered our living rooms, kitchens and even our bedrooms with their always-listening, sometimes-watching smart speakers and screens.
The Google Home Mini did come dangerously close to disaster when a journalist found the one he was reviewing was constantly recording in his bathroom The bug was quickly squashed and artificial intelligence continued to invade — sorry, integrate — into our lives.
Three is the magic number for Tesla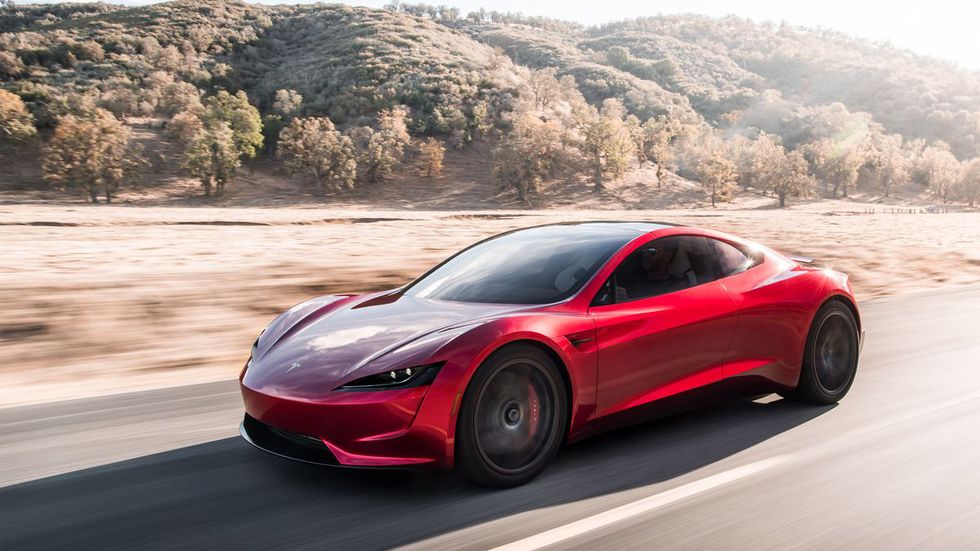 Tesla wowed with the Roadster - but Model 3 is where the money will beTesla
Electric car maker Tesla finally began delivering its hotly-anticipated Model 3 in 2017, more than a year after the company first revealed the vehicle, and nabbing 400,000 pre-orders from eager fans.
Even as those orders are slowly fulfilled, Tesla pushed into new territory, launching an electric truck and revealing a glimpse of its new Roadster. Boasting a 0-60mph time of 1.9 seconds, a 250mph-plus top speed and a cruising range of over 600 miles, the car goes far beyond anything any manufacturer has built to date. But then again, Tesla itself won't be building the $250,000 Roadster for customers until 2020 at the earliest.
Smartwatches are about to save your life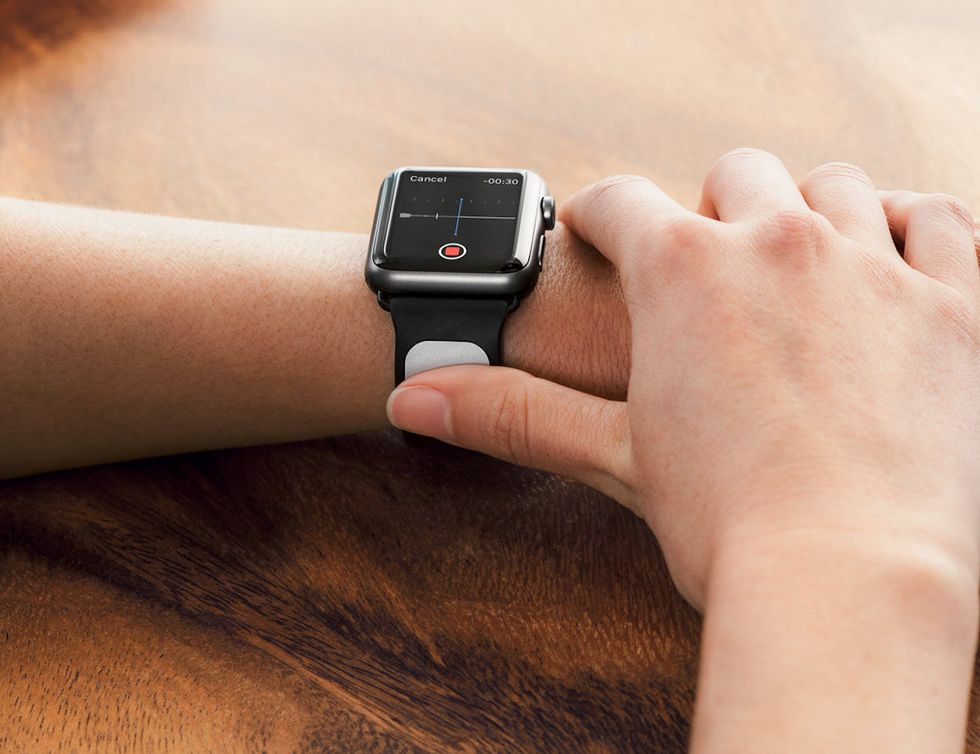 Medical research found the Apple Watch really can save your lifeiStock
When the Apple Watch arrived in 2015 we spent a great deal of time laughing at the $10,000 gold version — and how it didn't work without an iPhone basically in your pocket. It couldn't track your sleep — because the battery wasn't good enough — and the operating system was difficult to navigate.

Fast-forward to 2017 and the battery is better, the operating system is all-new, the gold version has been given its marching orders — and medical trials suggest wearables like the Apple Watch could be genuinely life-saving.
Research found the watch can spot sleep apnea with 90 percent accuracy and high blood pressure with 82 percent accuracy.
Samsung comes back fighting after Note 7 disaster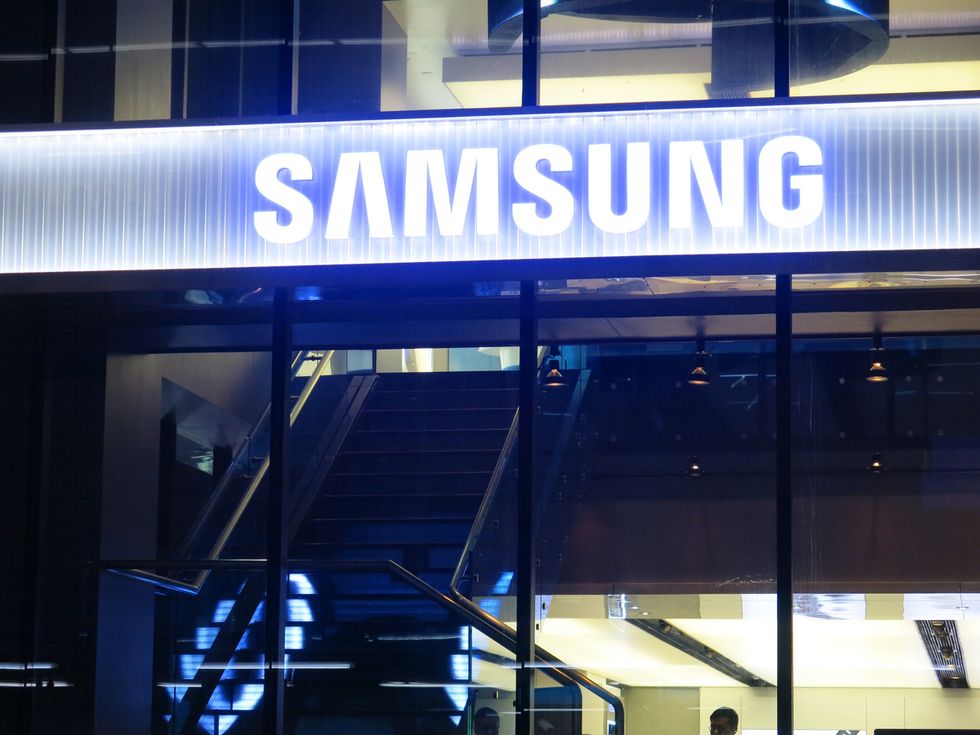 Samsung returned to form with the Galaxy S8 and Note 8
Samsung ended 2016 in a cloud of acrid smoke and battery fires, when its flagship Note 7 handset burst into flames days after going on sale. A year on, and the company recovered admirably with the superb Galaxy S8 and the not-exploding Note 8.
Both handsets score highly in the design stakes, but remain off the mark when it comes to Bixby, Samsung's answer to Alexa, Google Assistant and Siri.
iPhone X marks the spot — and a new dawn for biometrics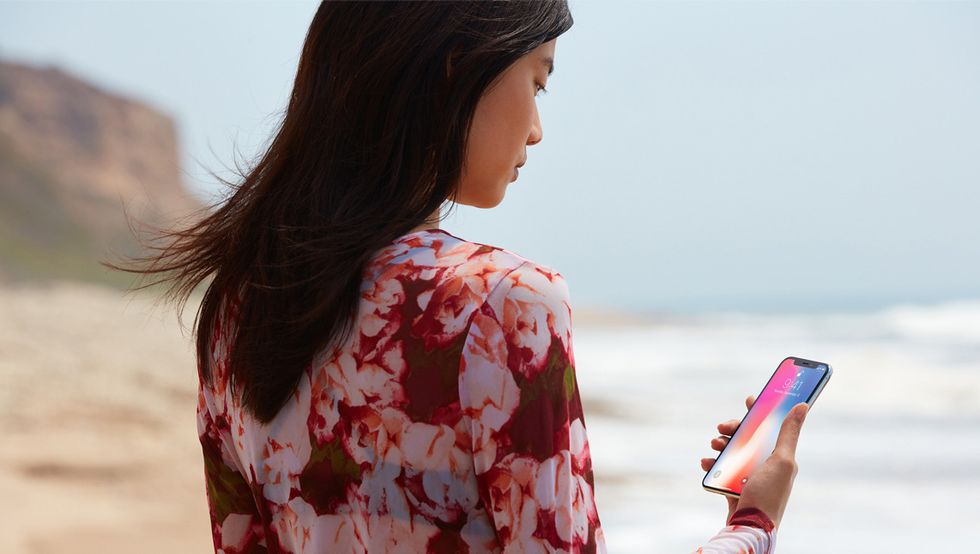 Face ID works better than most people expected it toApple
As boring and predictable as this might be, Apple's iPhone X was arguably the biggest tech product of the year in 2017. It boasts an all-new design, a gorgeous OLED screen, a pair of excellent cameras — and Face ID.
A massive gamble, Face ID replaces Touch ID and in turn asks us to scan our faces instead of our fingers to prove who we are. Expected to be fiddly and slow to use, Face ID quickly won us over with its ability to work just about anywhere. We can't imagine rival face-scanning systems will be far behind in 2018.
Bitcoin goes stratospheric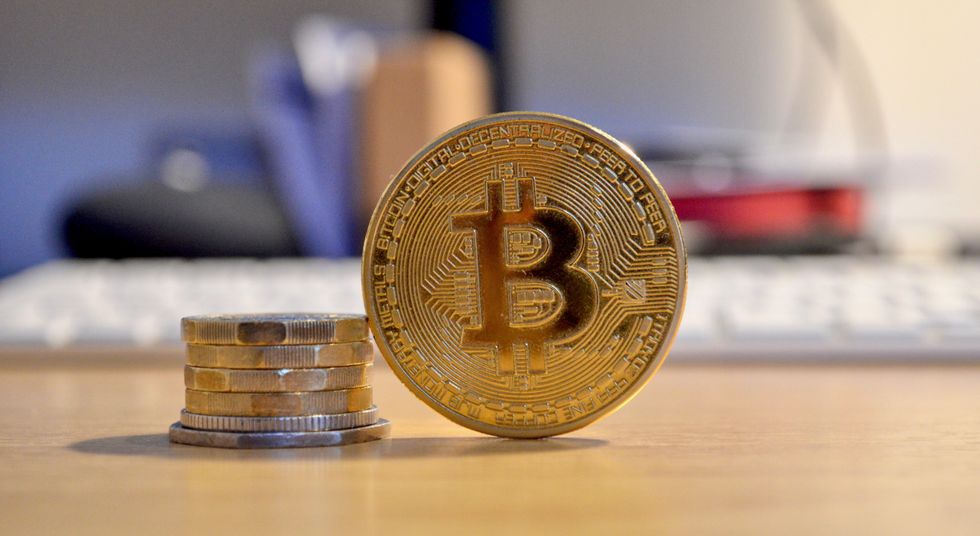 Bitcoin has a crazy year, jumping from $1,000 to $18,000GearBrain
Known to be something of a rollercoaster, the value of bitcoin leapt completely off the charts in 2017. The crypto-currency began the year on the cusp of $1,000 and is set to end it at over $18,000. Congratulations to anyone who invested in January — and well done to the Winklevoss twins, whose $11M investment in 2013 has made them billionaires. But who is brave enough to stay on the rollercoaster in 2018, and who is ready to run away before the bubble surely bursts?
Smartphones get bokeh right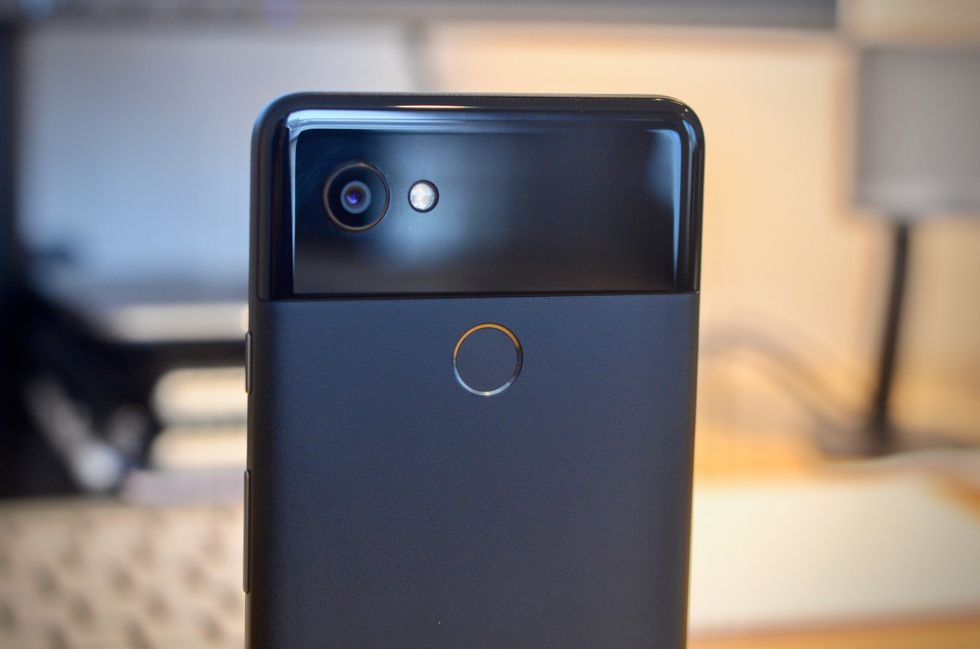 Just one camera and software - Google showed us how it's doneGearBrain
Bokeh — the blurred background SLR cameras and their expensive lenses are capable of — used to be nothing more than a software gimmick on smartphones. But in 2017 most manufacturers figured out how dual-lens rear cameras can make it work.
Apple, Samsung, LG, Honor, Huawei and others all added a second lens and the battle for the best 'Portrait Mode' began.
Then Google came along and used software to wipe the floor with them. Its single lens Pixel 2 and 2 XL produce by far the most pronounced and accurate blurred-background photos of any smartphone camera to date. And because they use software, it works just as well on the front camera too. Nice work, Google.
Boring Elon Musk throws his hat into the hyperloop game — and sells 35,000 others
Initial Hat Offering going great w over $300k in hat sales already! Thanks for buying our super boring hat. You rock, figuratively & literally. All cash goes directly towards more boring.
— Elon Musk (@elonmusk) November 21, 2017
Having said he would take a back seat and let others bring his 2013 plans for the hyperloop from white paper to reality, Elon Musk changed his mind in 2017. Companies like Hyperloop Transportation Technologies and the Richard Branson-backed Virgin Hyperloop One had made progress and even began primitive testing, but Musk wasn't satisfied.
First he dug a hole in the SpaceX parking lot at the end of 2016, then he started tunneling towards Los Angeles in 2017. He founded The Boring Company, made plans for 125mph electric sleds to whisk cars through traffic-beating tunnels, and claimed he had approval to build a hyperloop connecting New York and Washington DC. He also sold $700,000 worth of Boring Company-branded hats — a stunt he called an 'initial hat offering'.
Like GearBrain on Facebook