Like GearBrain on Facebook
The smart home sector is packed full of gift ideas for you to consider this holiday season, from speakers friends can use poolside to gadgets to boost anyone's home entertainment systems.
Smart speakers and displays compatible with Alexa and Google Assistant also make great presents — as long as you know which system your loved one is already invested in right now. Once you know their voice assistant of choice, there are plenty of gift options to pick from that will work with these AI systems.
And if you're not sure which assistant they use, or they don't yet own a device with a voice assistant, then some options, like certain Sonos speakers, offer both Alexa and Google.

Here are our top picks for smart home gifts for the 2019 holidays:
Nest Mini - $49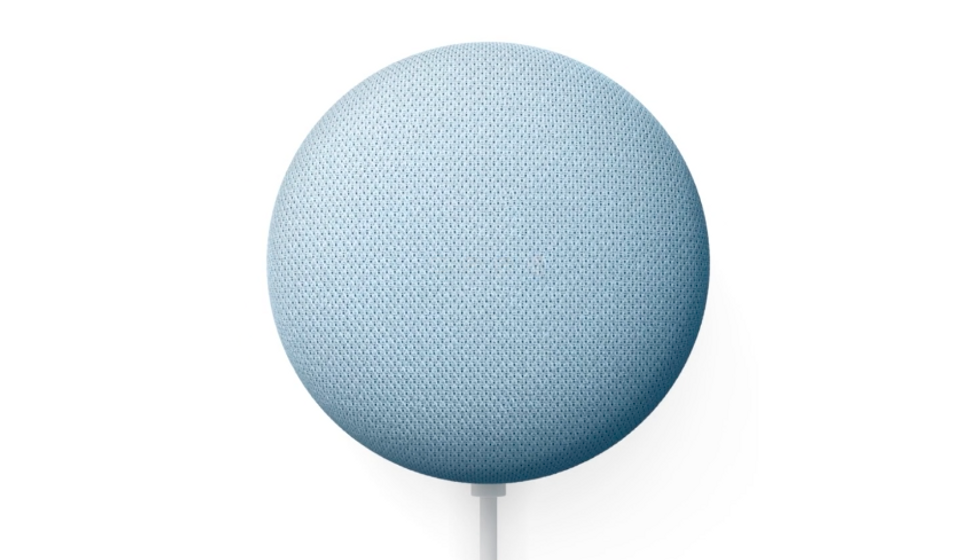 The new Nest Mini costs $49Google
Announced this week and going on sale from October 22, the new Nest Mini is the latest smart speaker from Google. It looks almost identical to the Home Mini, but produces twice the bass as its predecessor and offers the touch controls which were removed from the Home Mini before it went on sale.

Available in four colors, the Nest Mini also gives access to the Google Assistant and everything that has to offer — this means music, radio and podcasts, but also timers, alarms, news, weather forecasts, and the ability to control a huge range of smart home devices.
On that note, Google Nest will be releasing a new Home Routines platform early in 2020, bringing more advanced automation to your smart home, and better integration between Google's devices and those made by other companies.
Amazon Echo Show 5 - $90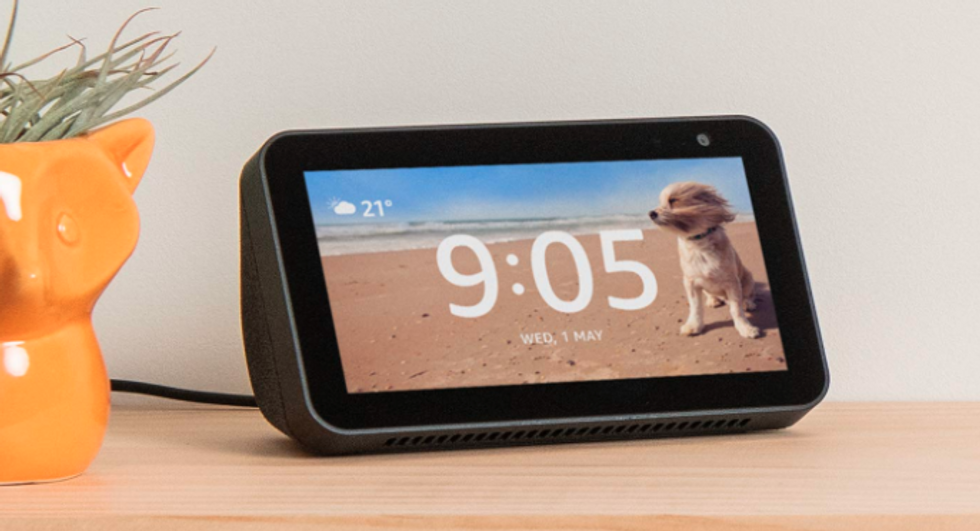 The Echo Show 5 has Alexa and a five-inch displayAmazon
If your loved one is more of an Amazon Alexa person, then the new Echo Show 5 is a good option for a smart display. This device has the same Alexa voice assistant as all other Echo products, but includes a five-inch touchscreen for extra functionality. You can watch content from Amazon Prime Video, check on video feeds from security cameras, and make video calls.

The Show 5 arguably works best as a bedside clock, especially as Amazon this week discontinued the Echo Spot. Located there, the Show 5 can act as an alarm clock and radio, then use Alexa to read the news headlines, weather forecast and your calendar schedule each morning. As with other Echo products, the display can also be used to control smart home devices from a wide range of manufacturers.
Introducing Echo Show 5 - Compact smart display with Alexa - Charcoal
Wyze Cam v2 - $20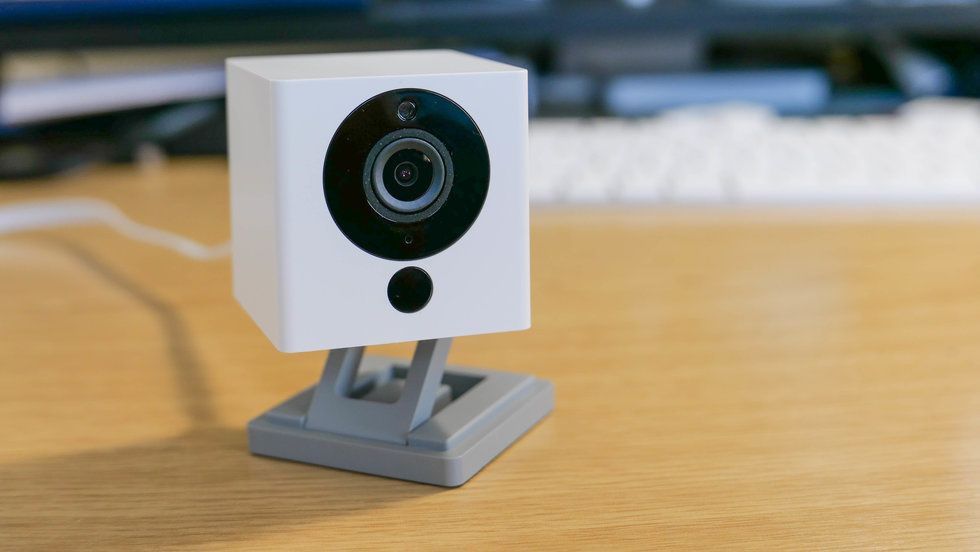 The Wyze Cam costs just $20GearBrain
At just $20, the Wyze Cam v2 represents excellent value for money. It's a compact indoor security camera which works with both Alexa and Google Assistant, plus IFTTT.

The camera is easy to set up, records in sharp 1080p Full HD video, and has free cloud storage, AI-powered motion detection and infrared night vision.
You could also stretch the budget to $40 and include the Wyze Sense kit, which costs the same as the camera and includes two door or window sensors, a motion sensor, and a bridge that plugs into the camera and connects everything to your Wi-Fi network. For the price, Wyze's smart home devices are hard to beat.
Wyze Cam V2 1080P Indoor Smart Home Camera with Wyze Sense Starter Kit
Google Chromecast - $35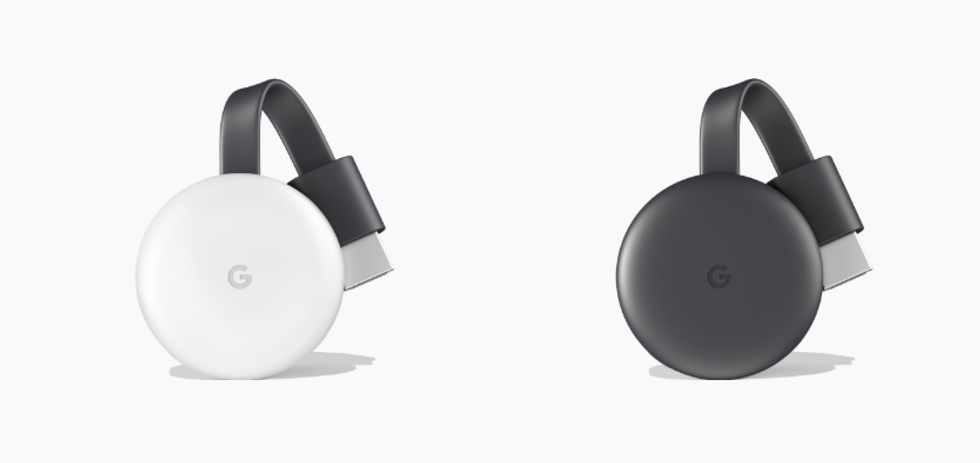 Chromecast makes your TV smart for $35Google
A staple of the smart home is a way to stream content to a television or monitor. There are several ways to go here, like Roku and Amazon, but here we are presenting the Google Chromecast.

This dongle, which was updated earlier in 2019, plugs into a television's spare HDMI port and is powered either by the TV's USB port or a nearby wall outlet. It then connects to your WiFi router and gives you access to a large catalogue of streaming and catch-up services, including Netflix, Google Play, and Spotify.
You can also 'cast' content to the Chromecast using your smartphone or tablet, making it easy to throw YouTube videos, for example, to the big screen.
Apple TV 4K - $179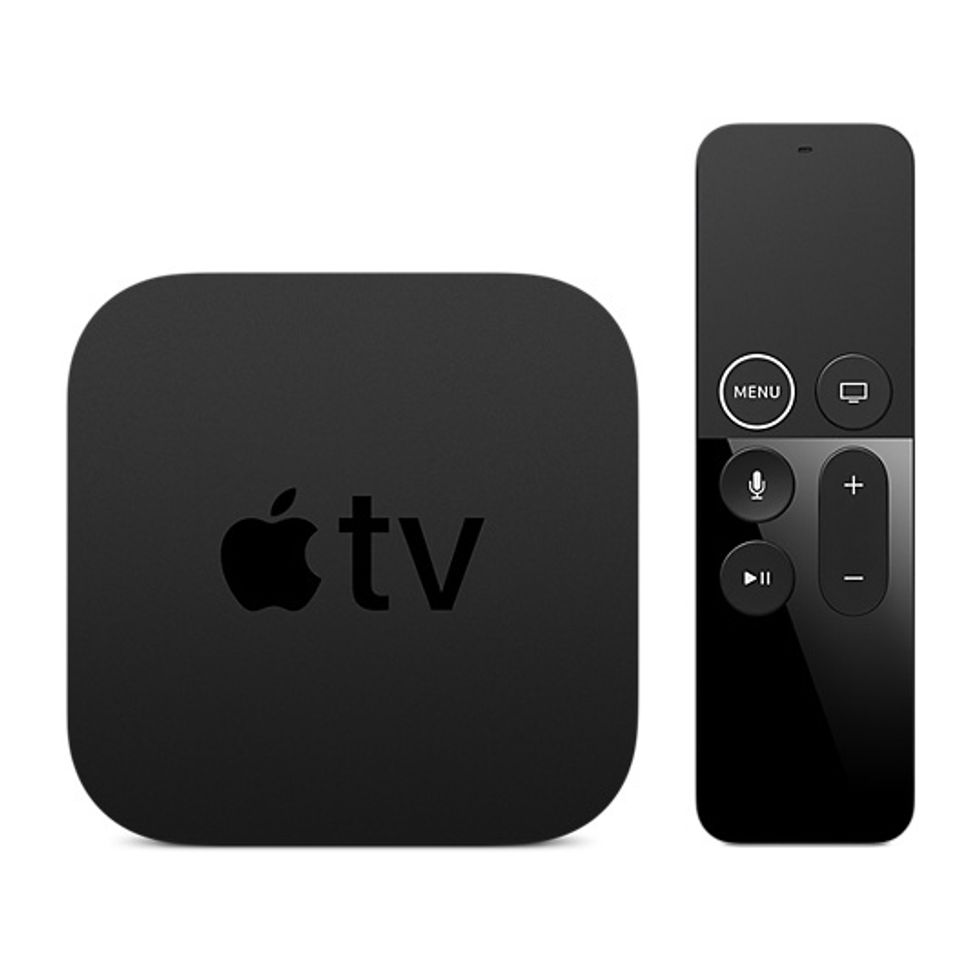 The Apple TV can also double as a smart home controller with the Home app and HomeKit Apple
If the person you're shopping for is more of an Apple fan, then try the Apple TV 4K. This works just like the Chromecast, but also gives access to Apple's TV and movie content, including the company's new TV+ service which launches on November 1. Apple is including a year's free access to TV+ (worth $60) with every Apple TV bought before February 1, 2020.

The flagship Apple TV 4K is one of very few devices which supports Ultra HD content with HDR, Dolby Vision and Dolby Atmos, for the full cinematic experience. As well as Apple TV+ and services like Netflix, the box also has access to Apple Arcade and you can play games using an Xbox One or PlayStation 4 controller.
Finally, through Apple's HomeKit platform and the Home app, Apple TV owners can turn their TV into a smart home command center.
Sonos Move - $399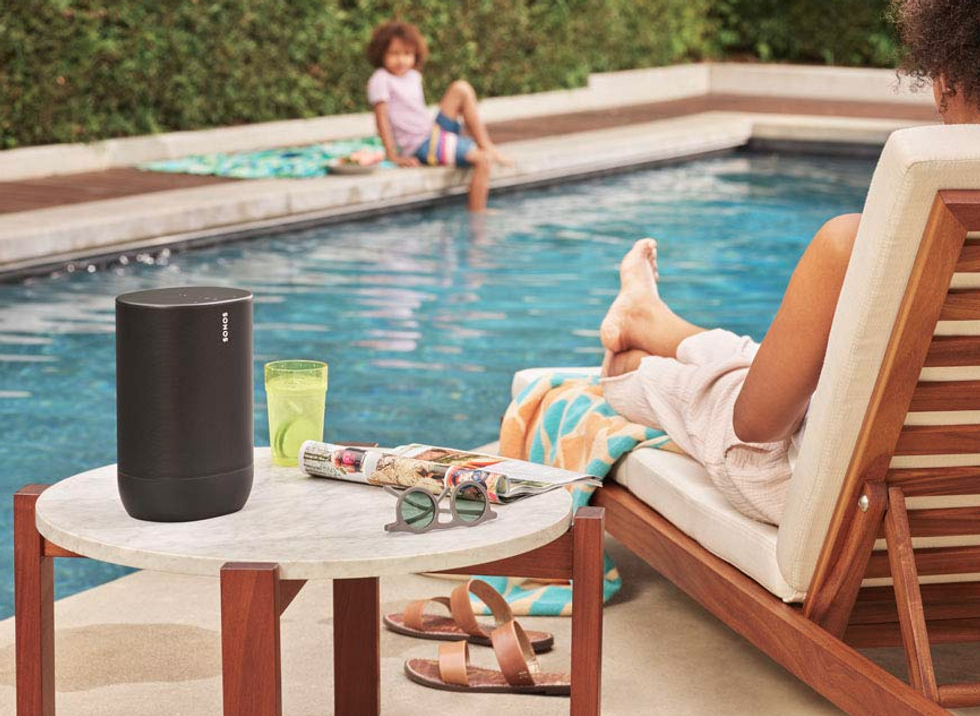 The Move is Sonos' first Bluetooth wireless speakerSonos
Another smart speaker, but this time we're suggesting one which works with both Amazon Alexa and Google Assistant.

The Sonos Move is new for 2019 and is the company's first Bluetooth wireless speaker. This means it works as a normal networked Sonos in the home, but can also be picked up and taken outside, where it becomes a regular Bluetooth speaker with a 10-hour battery life.
As well as working with both voice assistants (albeit only one can function at a time), the Sonos Move also works with Apple AirPlay 2, and content can be streamed from dozens of services like Spotify. Automatic 'Trueplay' means the speaker adjusts its output to optimize sound quality each time it is moved to a new location.
Sonos Move - Smart Portable Wi-Fi and Bluetooth Speaker with Alexa Built In
Ring Peephole Cam - $199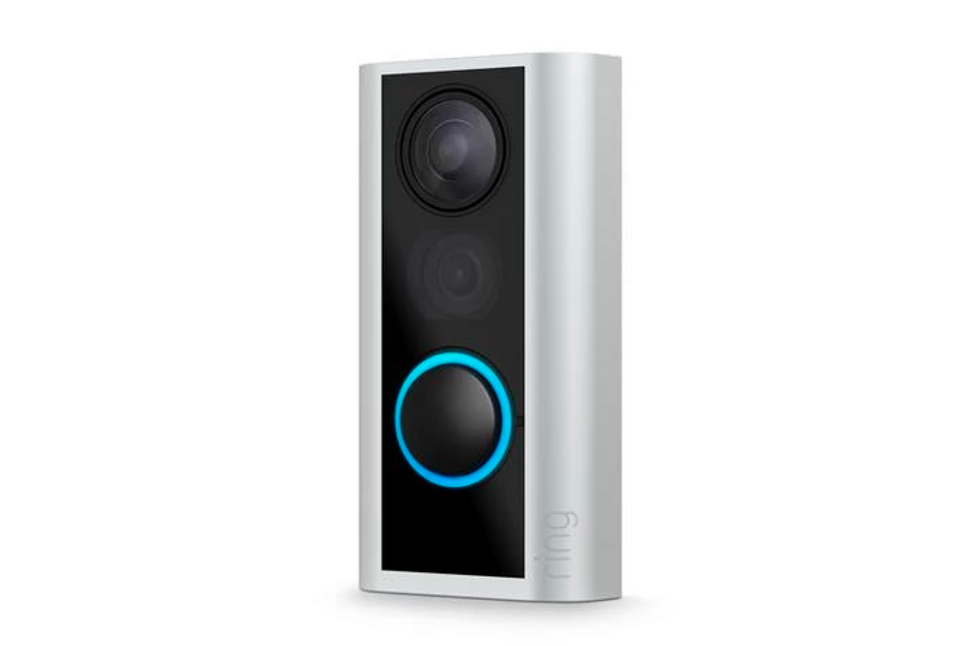 The latest Ring smartens up the peephole of your front doorRing
Ring's latest device turns the peephole of your door into a video doorbell. The two-part device slots through the peephole, adding a camera and button to the front of your door, while still letting you peer through the hole from the inside.

Apart from the new feature of sensing when someone knocks, the Peephole Cam works like all other Ring doorbells. When the button is pressed (or a knock is felt), the camera alerts you via the Ring smartphone app, and can be set to buzz your smart speakers too. You can then speak to whoever's there using the phone app, if you are at home or away.
Ring Peephole Cam - Smart video doorbell, HD video, 2-way talk, easy installation
TP-Link Kasa Smart Wi-Fi Plug Mini - $55 (three pack)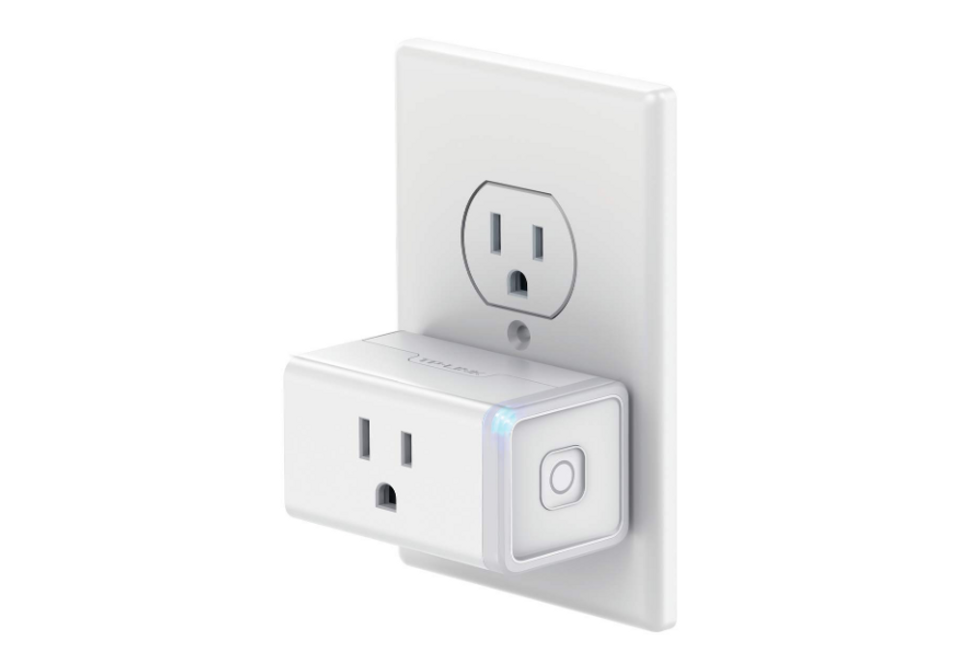 Smart plugs offer voice control through Alexa or Google AssistantTP-Link
We admit that smart plugs might not seem particularly exciting at first glance, but these are fantastic gifts, particularly if bought alongside an Amazon or Google smart speaker, as they open up a world of uses.

A three-pack of these plugs from TP-Link costs $55, and gives you voice control of almost anything plugged into them, like lamps, heaters, fans and humidifiers. TP-Link has its own Kasa smart home app, which we've always found to work well, or you can add these plugs to the Alexa or Google Home smartphone applications. They also work with IFTTT, but Apple HomeKit is not supported.
Check out The GearBrain, our
smart home compatibility checker
to see the other compatible products that work with Google Assistant and
Amazon Alexa enabled devices.
TP-LINK HS105P3 Kasa Smart Plug Mini, WiFi Enabled (3-Pack) Control your Devices from Anywhere, No Hub Required, Compact Design, Works With Alexa and Google Assistant White
From Your Site Articles
Related Articles Around the Web
Like GearBrain on Facebook