Like GearBrain on Facebook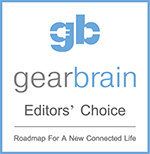 Suggesting gifts for the couch potato in our lives feels different in 2020, given many of us are still working from home and likely spending much more time on the sofa than normal.
That said, there are still plenty of top-quality products out there to help make extended periods at home more enjoyable. There are two new video game consoles out this fall, in the form of the PlayStation 5 and Xbox Series X (and S), plus home entertainment devices in the form of projectors, smart lighting, streaming boxes and more.
We've even included a robotic vacuum cleaner than not only cleans your floors, but also uses an embedded camera to act as a roving security bot when you're away from home.
Read More:
Xbox Series S - $299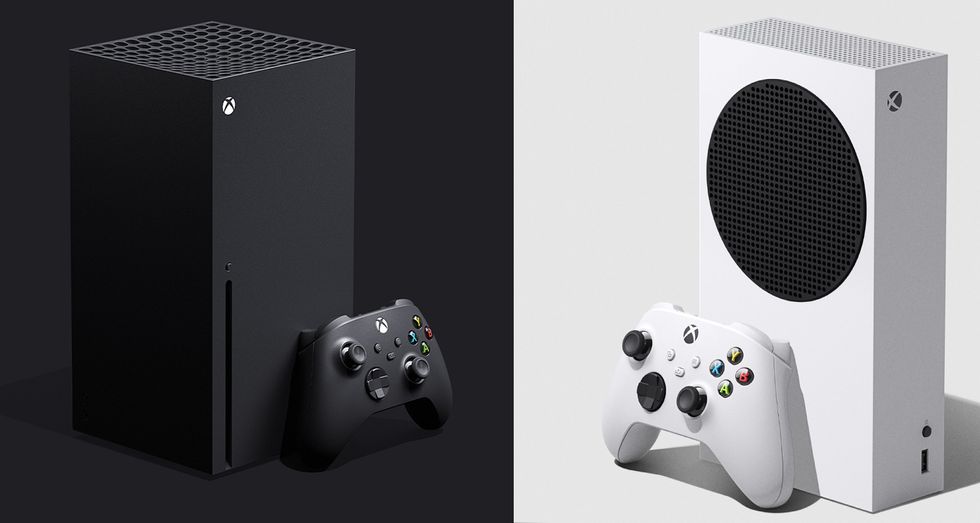 Xbox Series X (left) and the smaller Series S Microsoft
At just $299, it is hard not to recommend the new Xbox Series S as the perfect holiday 2020 gift. Not only is it significantly cheaper than the Xbox Series X and PlayStation 5, despite still playing next-generation games, it is also more readily available than the sold-out alternatives.

It doesn't play games natively in 4K resolution, but till upscales content, costs $200 less than its Series X bigger brother, and is considerably more compact, too. As well as playing Xbox games new and old, the Series S can double as a fully-fledged media streamer, with access to 4K content from Netflix, Amazon and others (although Apple TV is missing from all game consoles).
If your budget can stretch further (and you can find one in stock), the more powerful Xbox Series X is also available, but costs $499. Both consoles are available to pre-order now, with deliveries commencing on November 10.
Read about the differences between the Xbox Series X and Series X here
PlayStation 5 - $399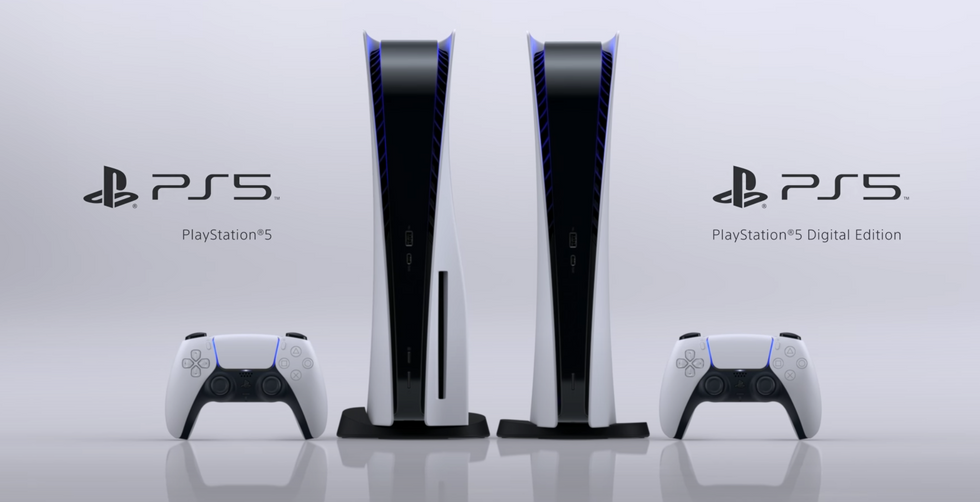 There are two versions of the PlayStation 5 Sony
If your loved one is in the PlayStation camp instead of Xbox, then good news – the next-generation PS5 is also available for pre-order right now. It also goes on sale in November but is more expensive than the Xbox, with the PS5 starting at $400 for the digital-only model without a disc drive. The PS5 with a disc drive is $500.

There isn't much to split the PS5 and Xbox Series X, but you can read mire about exactly how they compare here. You can also read more about what new games will be available for each console before the end of 2020 in the articles below:
Roku Streambar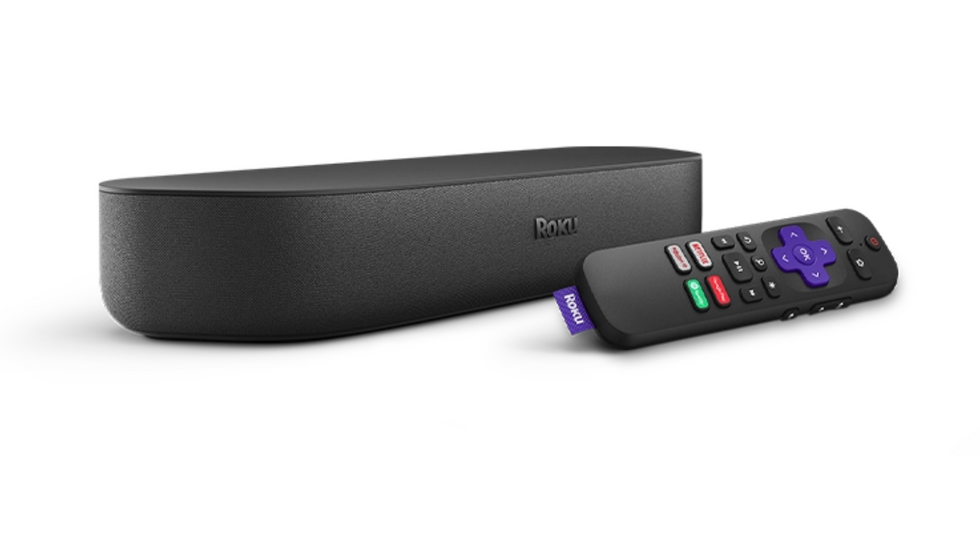 The Roku Streambar is $140Roku
Due to most of today's televisions producing average sound at best, because of their slim profile and limited space for quality speakers, a sound bar is a must-have. Trouble is, these are often quite large and can carry a high price. This is where the new Roku Streambar comes in, with its compact size, 4K HDR compatibility, huge range of streaming apps, and $130 price tag.

There's support for Dolby Audio, it works with all of the streaming apps you're used to (like Netflix, Disney, Apple, Prime Video, Spotify and more) and it doubles as a Bluetooth speaker. It also works with Amazon Alexa and Google Assistant.
Anker Nebula Capsule projector - $300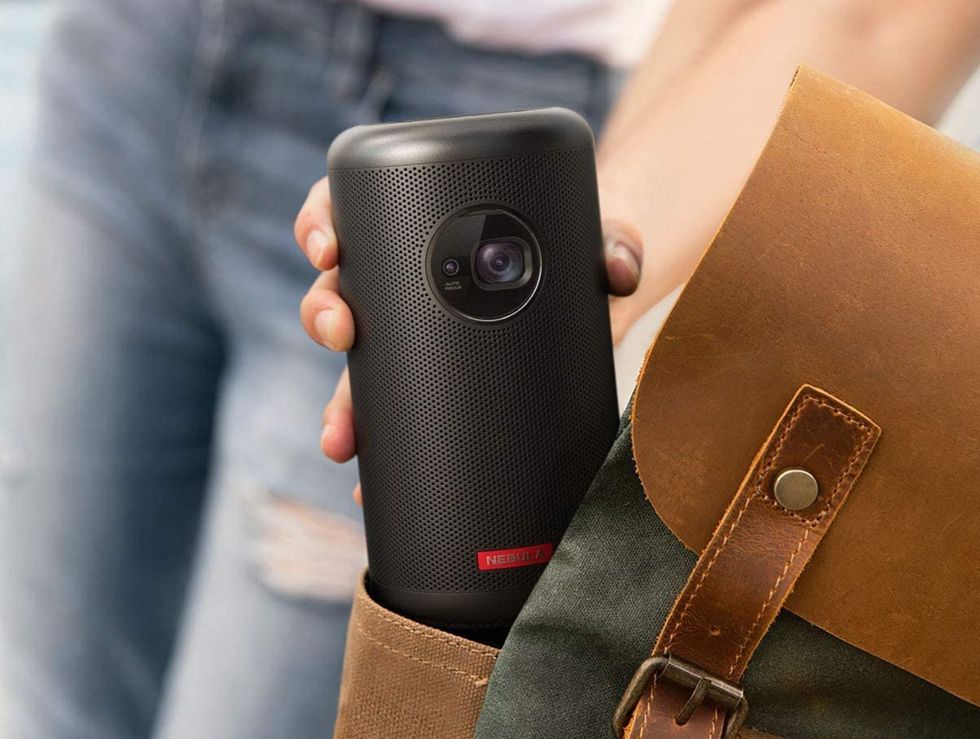 The Anker Nebula Capsule projectorAnker
The Nebula Capsule by Anker is a compact, battery-powered projector that runs Android and is capable of beaming a 20 to 100-inch picture onto any wall or projection screen. Inputs for media include HDMI, USB, Bluetooth and Wi-Fi, so it's easy to hook up your games console, laptop or streaming device. The projection image has a resolution of 854 x 480, which is below HD but portability and convenience (as well as a huge projection) is really what matters here.

If you have a large budget, then there's the Capsule Max, which is very similar but has an HD. resolution of 1280 x 720 and costs an extra $170.
Philips Hue Play light bars - $150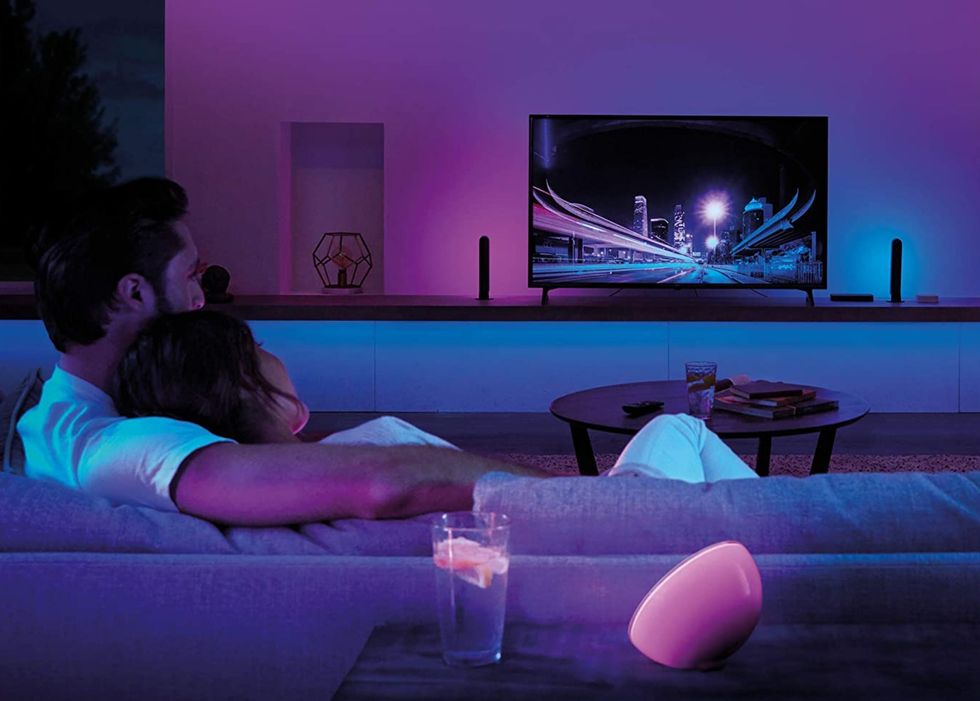 Hue Play creates smart lighting to match the movies Signify
Smart lighting is a great way to improve your TV and entertainment area. We have previously recommended attaching an LED light strip to the back of your TV, but a new alternative from the Philips Hue portfolio is the Play light bars.

These can stand up vertically, lay horizontally, or attach to the back of your TV. They then cast an attraction puddle of light onto the wall behind and to the side of your TV, creating the perfect atmosphere for movie nights, gaming sessions and box set binges.
If you have a larger budget, add in the Hue Play HDMI Sync Box (Read the GearBrain review here) to have the lights change color to match whatever is on the TV.
Philips Hue Play Gradient Lightstrip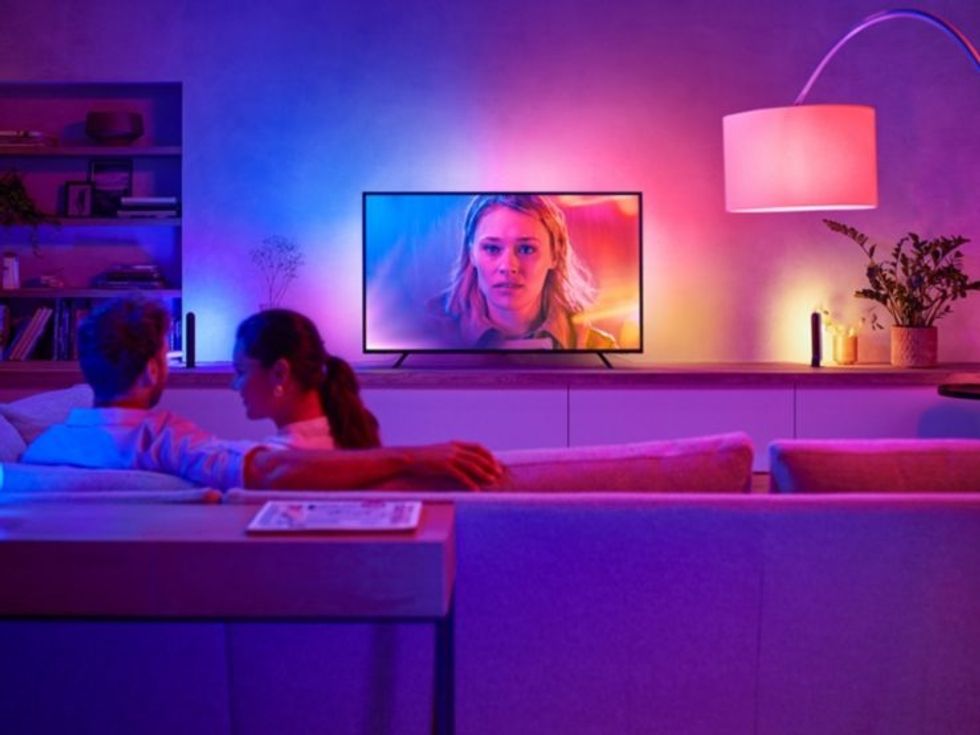 Philips Hue Play Gradient Lightstrip GearBrain
If you have a larger budget, then the Hue range also offers the new Play Gradient Lightstrip. This is designed specifically to fit to the back of a television, then hook up to the Hue Play HDMI Sync Box and adjust to match the colors on-screen. This is the first Hue light strip capable of showing several colors at once, instead of just one at a time, creating a far more immersive experience.

It isn't cheap though, as the strip retails from $199 (for a 55-inch TV) and requires the $230 Sync Box to function. You can read the GearBrain review here.
Sony WH1000XM4 headphones $350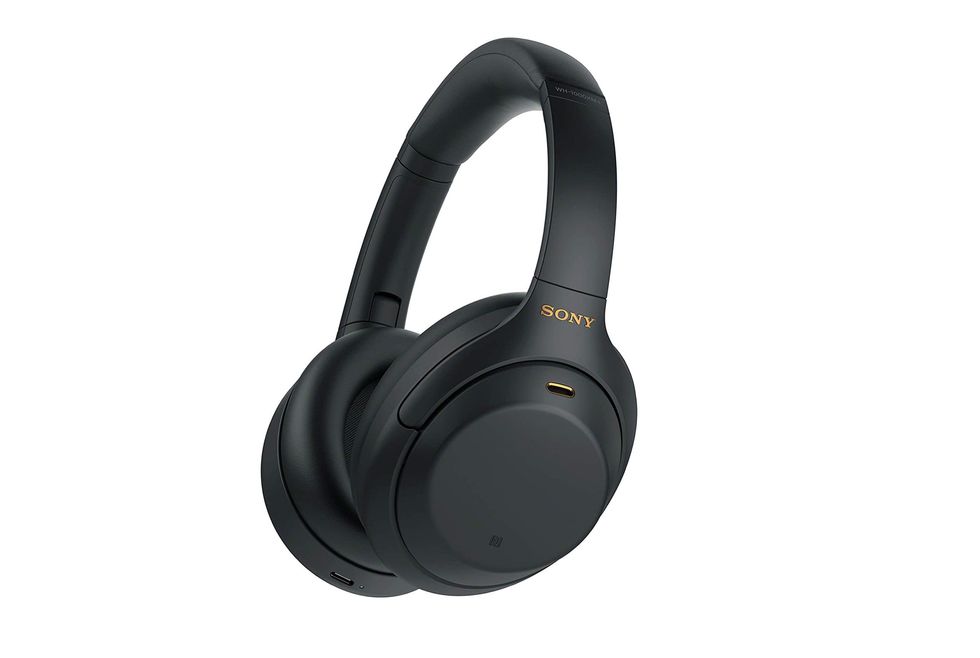 The Sony WH-1000XM4 have 30 hours of wireless battery lifeSony
There has never been a better time to buy a pair of noise-cancelling headphones. Options across a huge price range offer excellent sound quality and the all-important artificial silence to drown out ambient noise. If your loved ones prefers overhear headphones instead or in-ear buds (like Apple AirPods), then the Sony WH-1000XM4 are currently the best option.

They offer a huge 30 hours of battery life and some of the best noise cancelling money can buy. But, if you are on a tighter budget, we recommend the Skullcandy Crusher Evo, which also offer noise cancelling and great sound for $200. If earbuds are what you are after, we are big fans of the Apple AirPods Pro (read the GearBrain review here), and found they offer superior noise cancelling to the Bose QC3, once the hallmark of sound quality.
Nintendo Switch Lite - $200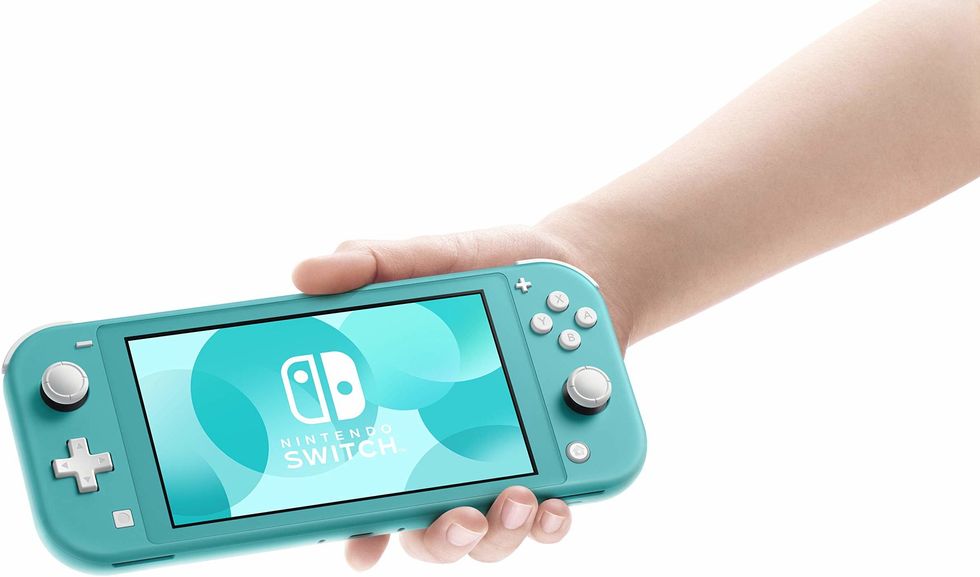 The Switch Lite plays all of the regular's Switch's games Nintendo
The full-fat Nintendo Switch is one of the all-time great games consoles, with its ability to work both at home and on-the-go. The new, cheaper Nintendo Switch Lite ditches an ability to connect to your TV, and instead focuses on what Nintendo has always done best - the handheld game console.

Available in several colors, the Nintendo Light runs the same games as the regular Switch, which means all of your favorite titles from Mario and Zelda, to Pokemon and indie smash-hit, Untitled Goose Game. Youy can also play against your friends online, so there's no need to get off the sofa and actually hang out in person. Win-win.
Amazon Fire TV Stick 4K - $50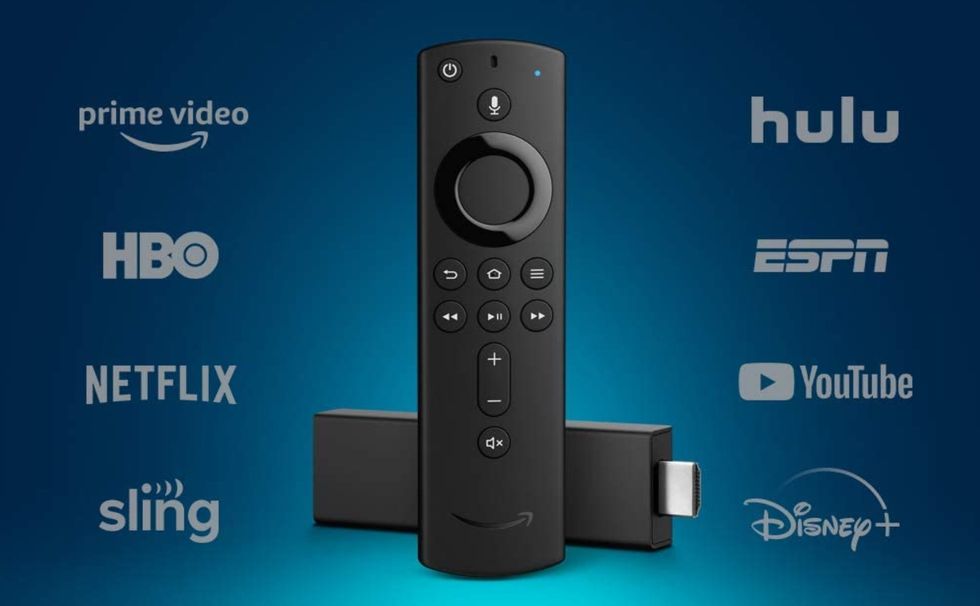 Amazon Fire TV Stick 4KAmazon
There are a lot of options when it comes to streaming sticks and set-top boxes. At $50, the Fire TV Stick 4K by Amazon is great value as it has 4K resolution, Dolby Vision, and Alexa built into the remote. That way, you can press a button and ask Alexa to find something to watch, then control you TV with voice commands.

The Fire Stick gives access to Amazon Prime Video, plus HBO, Hulu, Netflix, Sling, ESPN, YouTube, Disney+, Apple TV and more. Amazon claims there are 500,000 movies and TV episodes to watch in all. Having Alexa means you can also use the remote to control any compatible smart home devices, and ask the assistant to show video feeds from security cameras on your TV.
Apple TV 4K - $179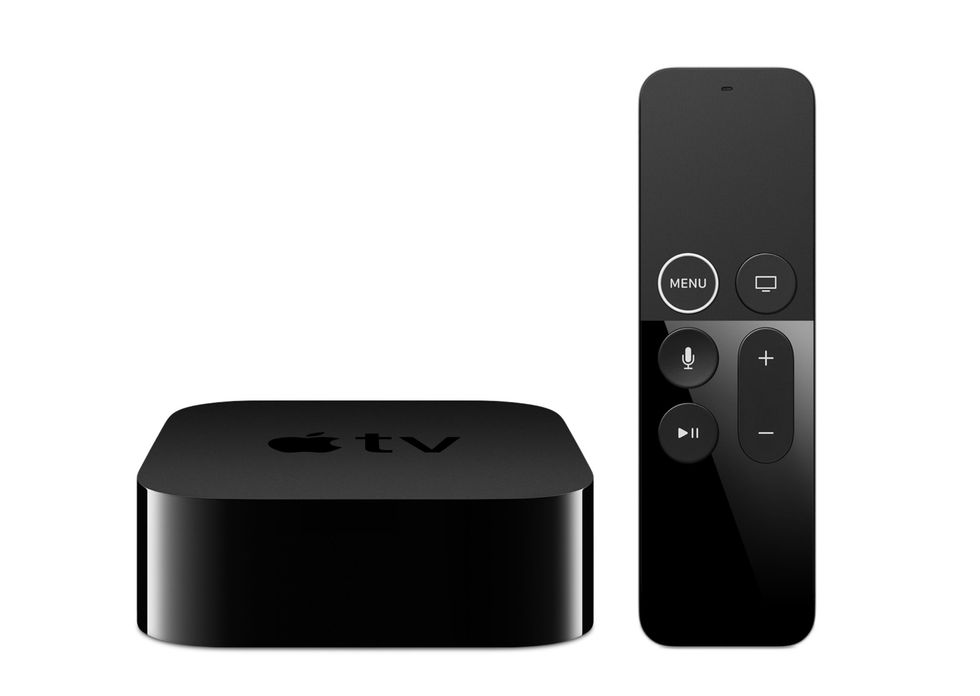 Apple TV 4K Apple
Another great streaming option is the Apple TV 4K. It's more expensive than most, at $179, but is one of very few to offer both Dolby Vision and Dolby Atmos, ensuring you get access to the most quality movies and TV. money can buy. The Apple TV also plays games downloaded from the AppStore and acts as a hub for the company's HomeKit smart home system.

A new version of the Apple TV has been predicted for a while now, so you may want to wait a few weeks. That way, you can make sure you buy the latest model, or potentially bag the current model for a discounted price. It could be a busy few weeks for streamers, as Google is also expected to be announcing a new Chromecast TV and movie streamer in time for the holidays.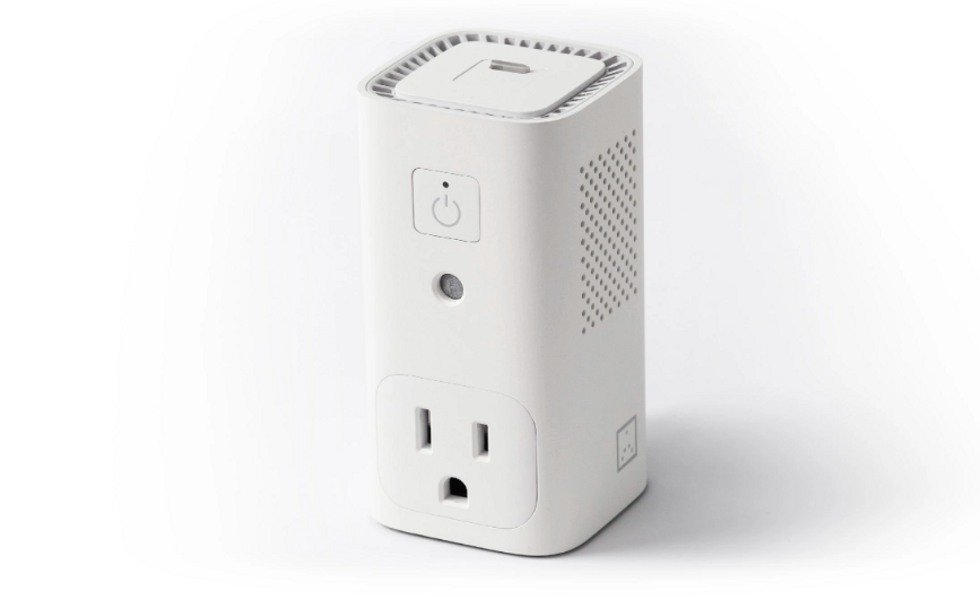 The Glow C is an air quality monitor, ambient light, and smart plug Awair
We admit this is a bit of a left-field choice, and we certainly don't mean to suggest a lazy TV-binger's lounge air quality is sub-par as a result of their hobby. But perhaps keeping tabs on air quality would be a good idea.

Awair offers several different products to do this, with the Glow C being the newest. It is basically a large smart plug with a small light shining out of the top. The Awair Glow C keeps tabs on the air quality by monitoring temperature, humidity and CO2 levels, then alerts you to any problems. It can also be set to power anything plugged in when the levels change - a heater for when it gets cold, or a humidifier if the air's too dry, for example.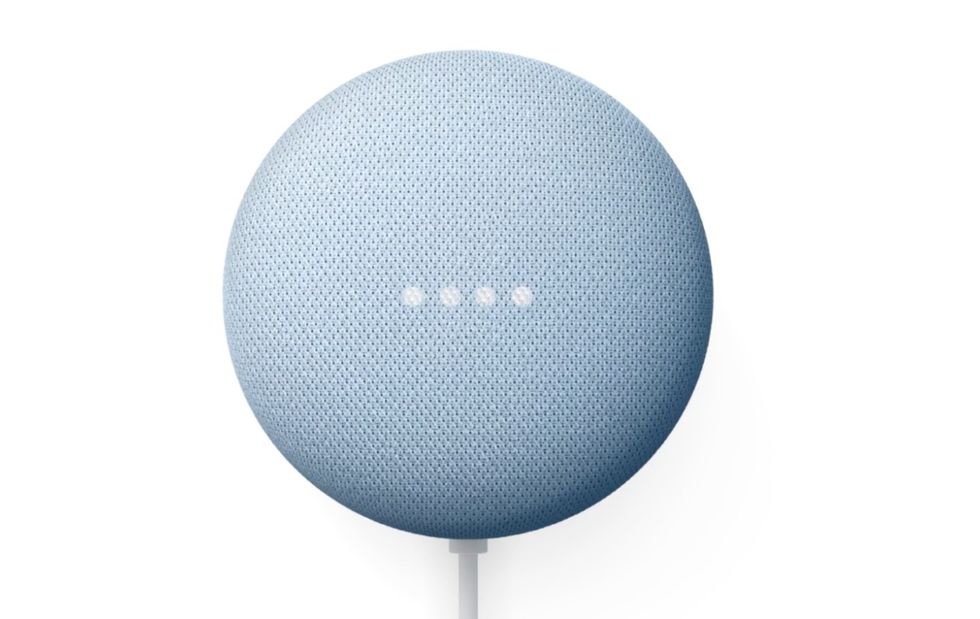 Google confirms Home speakers got premium feature upgrade for free by mistake Google
If your couch potato pal is yet to invest in a smart home, then the Google Nest Mini smart speaker is the perfect place to get started. It costs just $49, but gives you full access to the Google Assistant, which can be spoken to to place music or the radio, read out news headlines and weather forecasts, look up directions and local businesses, and ask Google just about anything.

The Nest Mini also taps into the Google Home ecosystem, so can be used to control a huge range of smart home devices by other manufacturers, including smart plugs, lights, thermostats, locks, cameras and much more besides. You can even ask it to order you takeout, but we're afraid collecting food from the front door isn't yet possible.
Trifo Max Home Surveillance Robot Vacuum - $400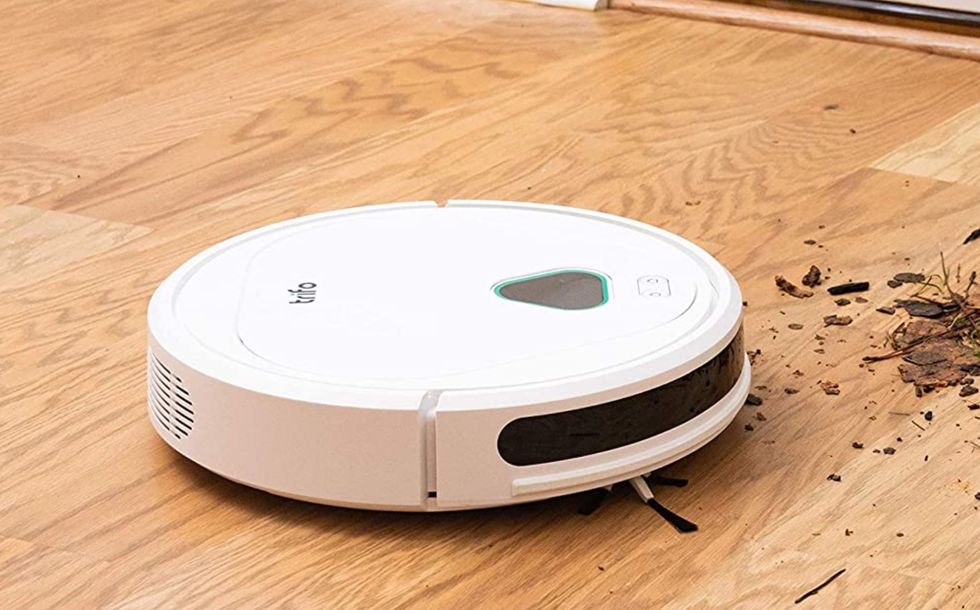 The Trifo Max has an integrated home security cameraTrifo
A bit of a left-field suggestion, but one we think fits the bill well. This robotic vacuum cleaner works like most others, diligently driving itself around your home, plotting a route around the furniture and cleaning the floors. But, unlike most others, it also has an integrated security camera.

That way, when you do finally leave the sofa and head out for more Netflix binge supplies, the Trifo can be set to clean up the chip crumbs and act as a roving security guard. It will alert you via a smartphone app is motion (such as an intruder) is detected, and there's a microphone and speaker for two-way audio.
Read the GearBrain review here
Check out The GearBrain, our smart home compatibility checker to see the other compatible products that work with, Apple HomeKit, Google Assistant and Amazon Alexa enabled devices.
Introduction of The GearBrain, The First Compatibility Find Engine for Smart Devices www.youtube.com
Like GearBrain on Facebook