Innovating on an existing concept was key to the new technology of 2019. It was the year that smartphones turned into folding phones (with varying degrees of success), video games ditched the console and the disc drive too, the iPad became a laptop, and the smart home turned into a healthier home.
We also saw 5G make its first steps into the wild, Tesla announced the bizarre Cybertruck, and Ikea teamed up with Sonos to produce a pair of genuinely innovative smart speakers — one doubling as a lamp, the other acting as a shelf.
Here are ten of our technology highlights from 2019:
Google Stadia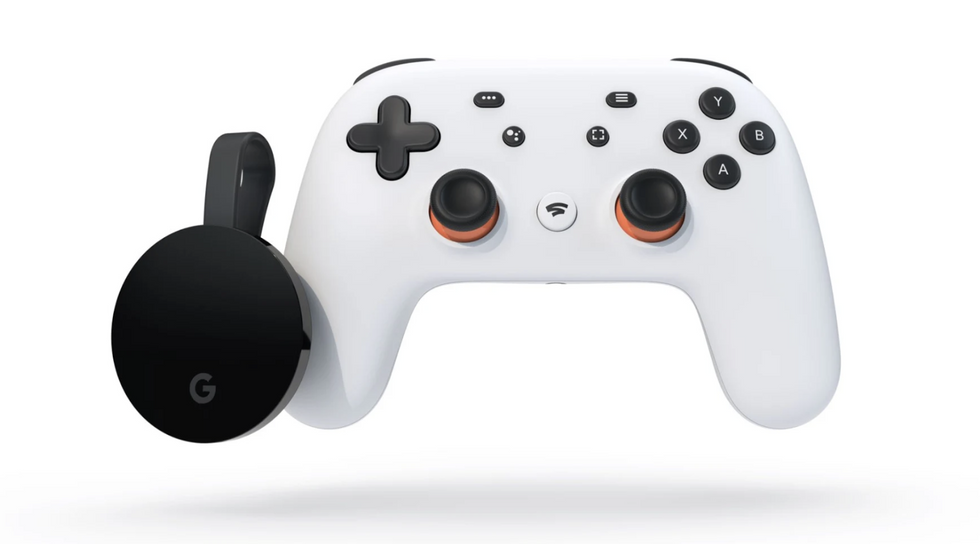 Stadia does video gaming without the consoleGoogle
It may have stumbled slightly out of the blocks in the fall of 2019, but there is little doubt that Google Stadia could be a game-changer for the video game industry. Ditching the idea of buying an expensive console every few years, games run on Google's servers, then their video and audio is streamed to any screen, be it a smartphone, tablet, computer or television. In return, your inputs to the Stadia gamepad are beamed up to the cloud in record time.

The game catalogue is fairly small for now, and users have reported an inability to stream in Ultra HD, as Google has promised. But the potential here is still huge, so long as Google can convince enough gamers to pay $10 (plus the usual price of each game), and as long as that audience is large enough for developers to stick with the platform. That in itself is a tall ask, but we think there is real potential here to upset the PlayStation/Xbox applecart.
iPad OS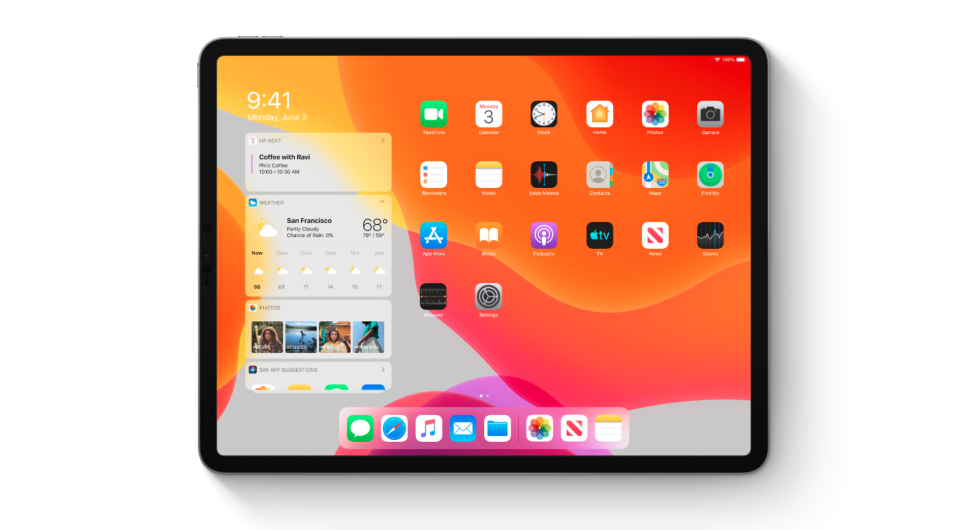 iPadOS finally turned Apple's tablet into a credible laptop replacement Apple
Now almost a decade old, Apple has finally given the iPad its best shot yet at being the laptop replacement we always wanted it to be. Apple did this in the fall with the release of iPadOS, a version of its iOS 13 operating system custom-built for the iPad and further separating the tablet from the iPhone.

With iPadOS, the iPad gets a desktop version of the Safari web browser, far more advanced multitasking and window management, a file management system, and the ability to use the iPad Pro's USB-C port with external devices like hard drives.
Add all this to an iPad with a keyboard dock, and Apple's tablet feels more like a laptop than ever, while retaining its portability and excellent battery life. It certainly isn't a cheap path to mobile computing, but an iPad Pro with keyboard dock, Apple Pencil stylus, and iPadOS finally — finally — feels like a taste of the future of computing.
Nest Wifi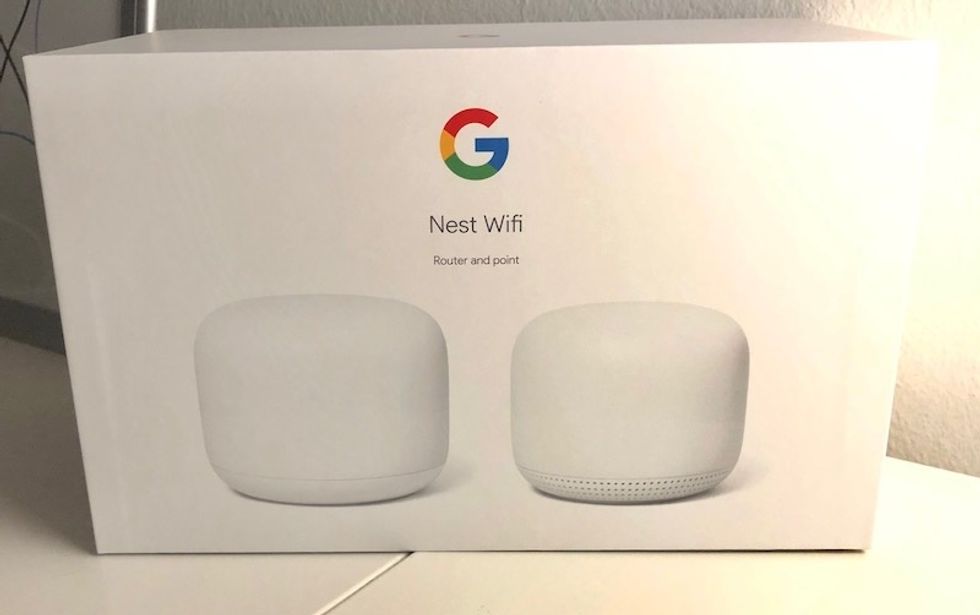 Nest Wifi by Google GearBrain
Google went through a huge rebrand in 2019, after its purchase of Nest in 2014, doing more than folding the smart home company in its line of products. Google actually took Nest's name. From smart speakers to Wi-Fi, many of the new products now sold to consumers bear the Nest moniker, including a new router set that launched at the end of the 2019.

The Nest Wifi router and points are not only beautiful in design, like many of Google's products, the device is practically foolproof to launch. For those already invested in the Google Home lineup of products, connecting to Nest Wifi, and then to the smart speakers and displays, is done with just a few taps.
Then there's the performance of Nest Wifi: fast, plus a mesh system that allows you to easily extend your connection through a home. This was one of our favorite products of 2019, and a keeper.
Healthy homes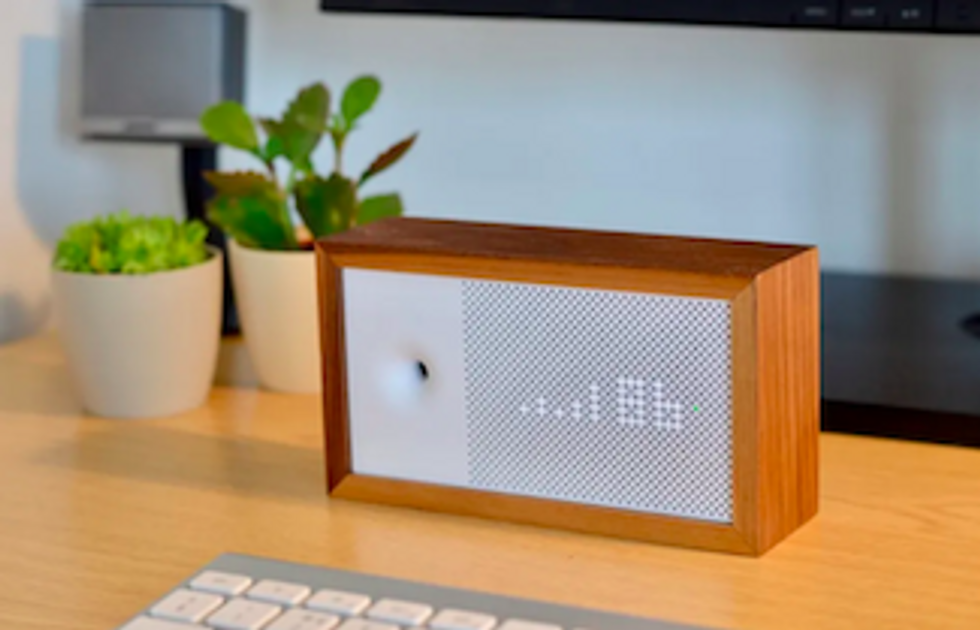 2019 saw an emphasis on making our smart homes healthierAwair
Air purifiers may been old news, but 2019 was clearly the year for air sensors — a way to detect elements in our homes from fine particles to carbon monoxide. Brands including Awair and uHoo continued to push out devices that could not only read what was in the air we breathed, but send us alerts should these elements get to an unhealthy level.

At CES 2019, we even started hearing about new smart homes being built with healthy air monitoring design inside with a deal between KB Home and Delos. This trend, of making our homes partner with us in a pursuit of a healthier lifestyle, is one we expect to not only see in 2020, but expand.
Wyze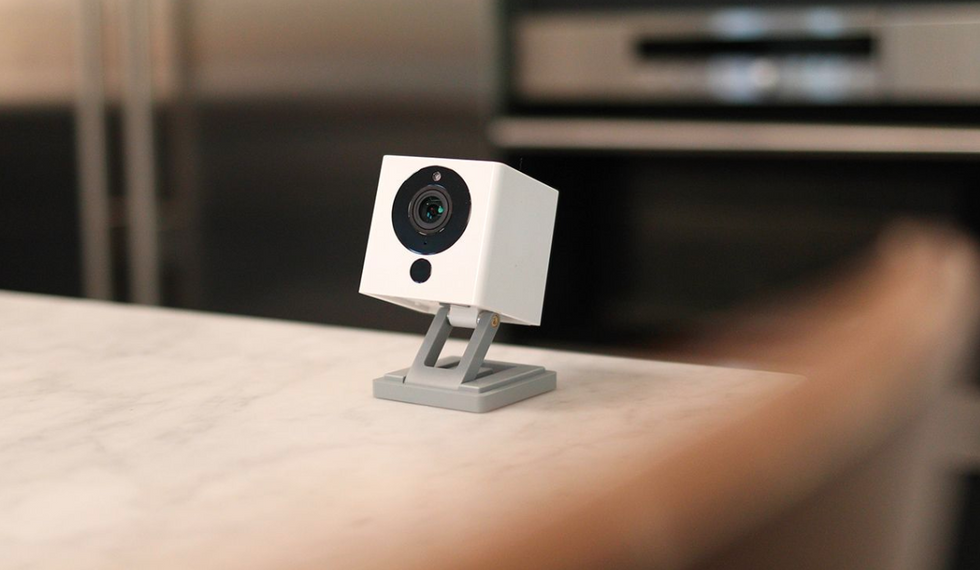 The Wyze Cam costs just $20, but lost a key feature in 2019 Wyze
In 2019 we were blown away by Wyze, the Chicago-based smart home company which sells secure cameras, sensors and smart light bulbs at a fraction of the price of its rivals. The $20 Wyze Cam is particularly impressive, with Google Assistant and Alexa integration, HD video, and a smart design. For the same price, the Wyze Sense kit is equally great value for money.

But 2019 was not an entirely smooth year for Wyze. In the fall, it announced a new AI person detection system would be removed from its camera with a forced software update in the new year. This is due to Wyze's AI partner triggering a break clause in their contract — something Wyze knew might happen, but didn't expect so soon. It's an unfortunate misstep for Wyze, but one which reminds consumers that, often, you get what you pay for, and if the price if low you might be taking a risk. On the bright side, Wyze says it will create its own AI system, and we hope this kicks off a successful 2020 for the startup.
Tesla Cybertruck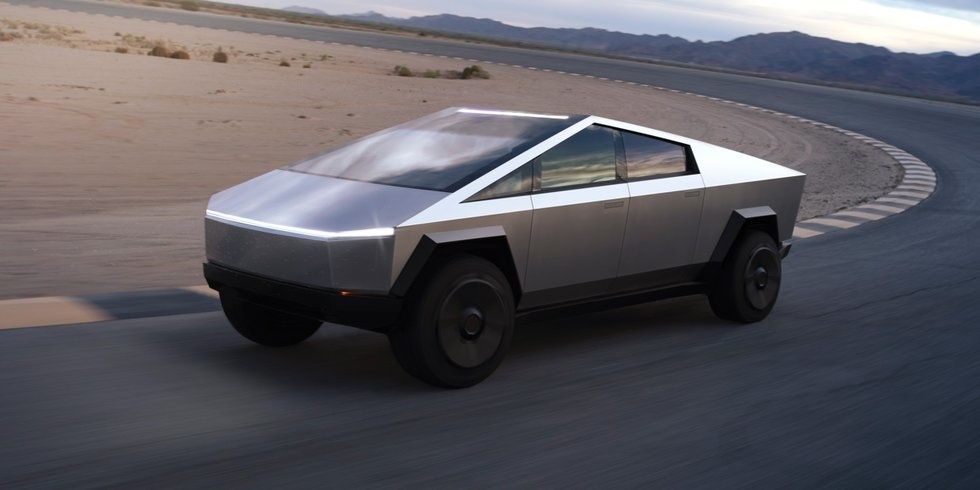 The Cybertruck earned over 250,000 pre-ordersTesla
Where to begin with the Tesla Cybertruck? The baffling design already offers us plenty to sink our teeth into, but the way the truck was launched — complete with Tesla's design chief accidentally smashing two windows — bordered on parody. The industry is split on whether the Cybertruck will ever actually arrive, and what it will actually look like once global homologation and pedestrian safety standards are taken into account.

All that said, the Cybertruck also reminded us of the power Tesla and Elon Musk have. The audience whooped and cheered, then 250,000 people placed a pre-order despite the truck not expected to enter produce for a year or two yet. Then there's the promise of up to 500 miles of range, and a 0-60mph time of as little as 2.9 seconds; if Tesla can pull that off — and retain the crazy design - the Cybertruck will be a major disruption to the somewhat stagnant pickup truck market.
Symfonisk by Ikea and Sonos
Ikea has dipped its toes into the smart home space for awhile now, but in 2019 the design-friendly big box store teamed up with high-end speaker maker Sonos. The marriage? Great design and solid sound in its new Symfonisk Wifi speakers. They certainly teased the launch long enough, announcing the partnership back in 2017. But the hype was worth the wait, with fabric finishes, and one that looked like a table lamp while the other speaker a rectangular slab that could be turned both horizontally and vertically.

Google Nest Hub Max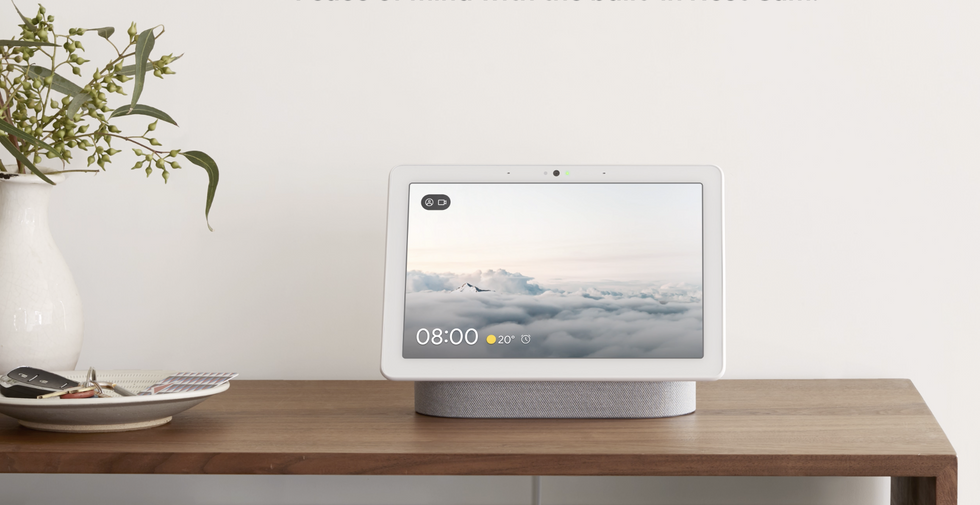 The Nest Hub Max is a smart display and a security camera in oneGoogle Nest
Continuing its new rebrand, the updated Nest Hub Max debuted in 2019 from Google, with a way to sense when people are around using ultrasound, and not just cameras. That also allowed information on the display screen to get larger if you're further away, and personalized details to pop up when it sense that you are close. While the feature rolled out through a software update, the Nest Hub Max made strong use of the ability with its larger display.

The Nest Hub Max as a Google Home display is solid, but now the device doubles as a security camera, all for the $229 price. Yes you have to pay extra for the Nest Aware feature, but there are some nice extras including event-based recording, which also starts if it hears a smoke alarm, for example, or the ability to call 911 from your Google Home app if an alarm is heard and you're away. For a smart home without a security system, this two-for-one option rated high on our list this year.
Motorola Razr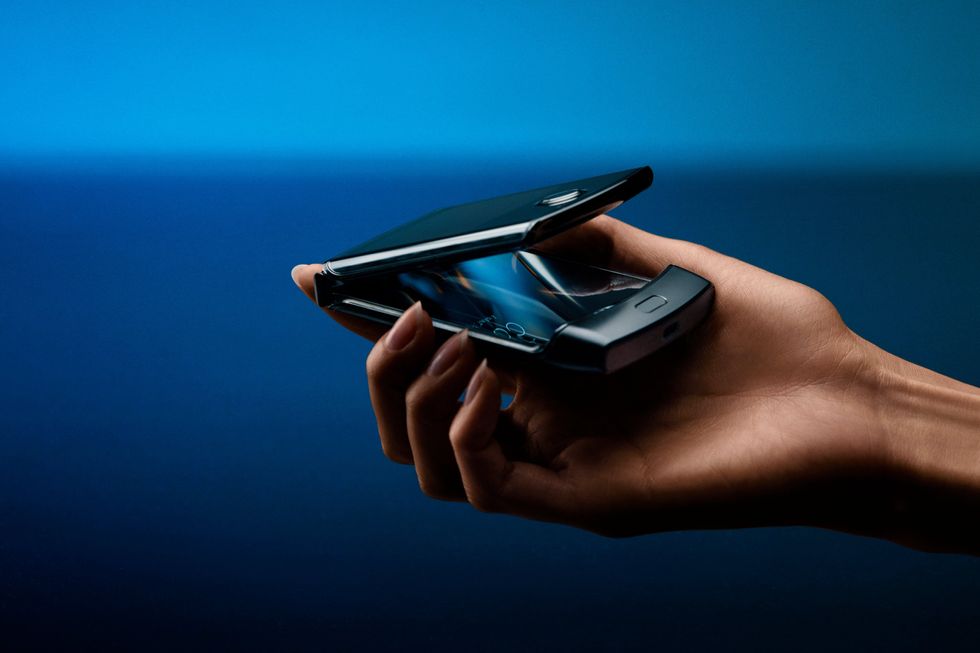 The $1,500 Razr was delayed due to high demand Motorola
The folding phone was a highlight of 2019, but often not in the way manufacturers would have liked. Samsung and Huawei both announced new handsets with flexible displays and clever hinges back in February, but were both forced back to the drawing board with durability issues.

This high-profile misstep — and incredibly high prices gave others an opportunity to catch up. And, while Apple, Google, LG and Sony kept to themselves, Motorola seized the moment and wowed us all with its reimagined Razr. It lacks the power for a Samsung Galaxy Note, but instead tugs at our nostalgia-loving heartstrings with its clamshell design, housing a folding display.
Despite the $1,500 price tag, Motorola has delayed the new Razr by a few weeks due to high demand for the handset. We hope Motorola has done its homework and we don't see a repeat of the Samsung Galaxy Fold fiasco. If all goes well, 2020 could well be the year the folding phone goes mainstream.
CHIP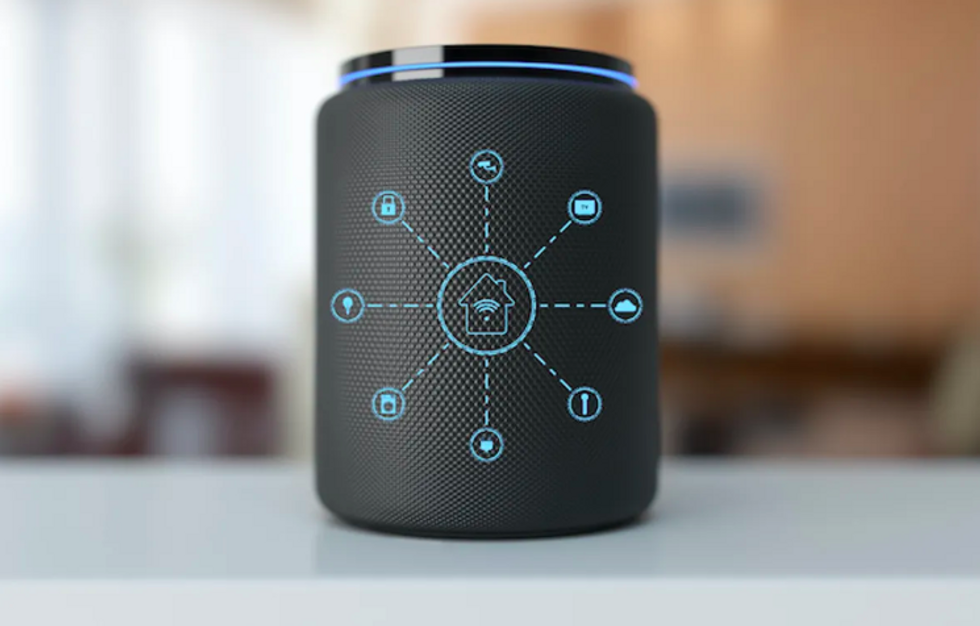 Google, Apple and Amazon are teaming together on a new smart home platform called CHIPGetty Images
Google, Apple and Amazon came together at the tail end of 2019 to partner on a new networking system called Project Connected Home over IP or CHIP, a way to unify how connected devices will speak and link to each other. Now, no one expects the three to toss out their products, nor their competing voice assistants — but the new platform is likely a push to create an easier entry for those consumers who have yet to take the smart home plunge.

Security is also high on the list, the three have said. Plus the new standard will be open-sourced and also royalty free. But rest assured, not one of the three is looking to give up any edge here as they said.
"The project aims to make it easier for device manufacturers to build devices that are compatible with smart home and voice services such as Amazon's Alexa, Apple's Siri, Google's Assistant, and others," said the new group.