It might not be a traditional holiday gift, but for what they lack in entertainment, smart home security devices make up for in their usefulness, and the potential to keep homes and families safe.
Products in this category include primarily cameras for indoors and out, and sensors to detect movement, unauthorized entry and threats like carbon monoxide.
Read More:
Here we have rounded up some of our favorite and most-recommended smart home security devices to consider as gifts this holiday season.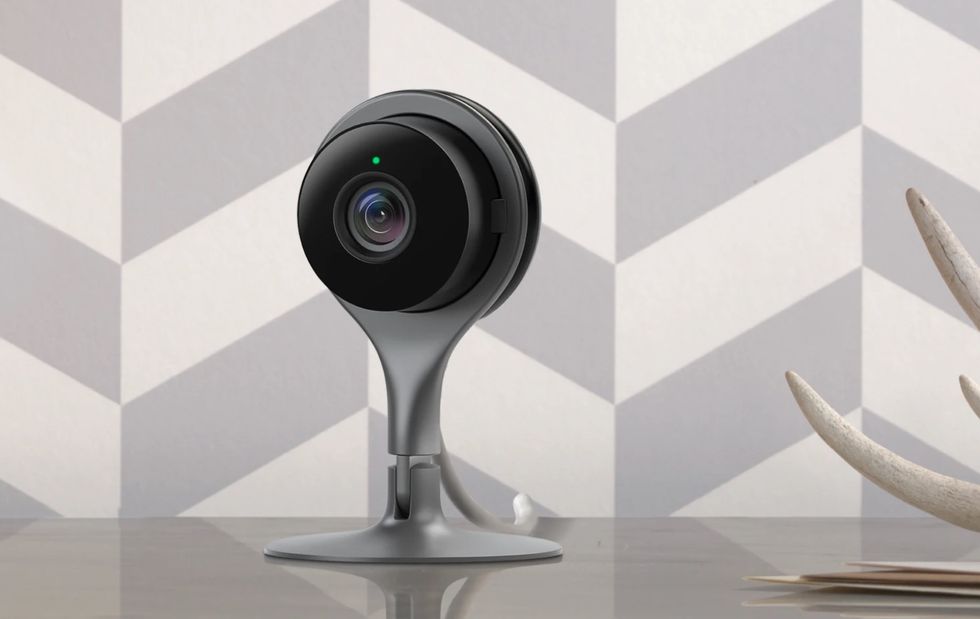 Nest Cam Indoor smart security cameraNest
Nest is a smart home company owned by Google parent Alphabet. Its products include smart speakers and displays, thermostats, smoke sensors and security cameras, among others. This camera is, as the name suggests, meant for indoor use.

This means it isn't weatherproof, but instead is designed to be plugged into a wall outlet and positioned to keep an eye on the doors and windows of your property, or for checking up on your pets while away from home.
The camera records in 1080P Full HD and has a microphone and speaker too. It then alerts you via the Nest smartphone app if it sees or hears something, and begins recording.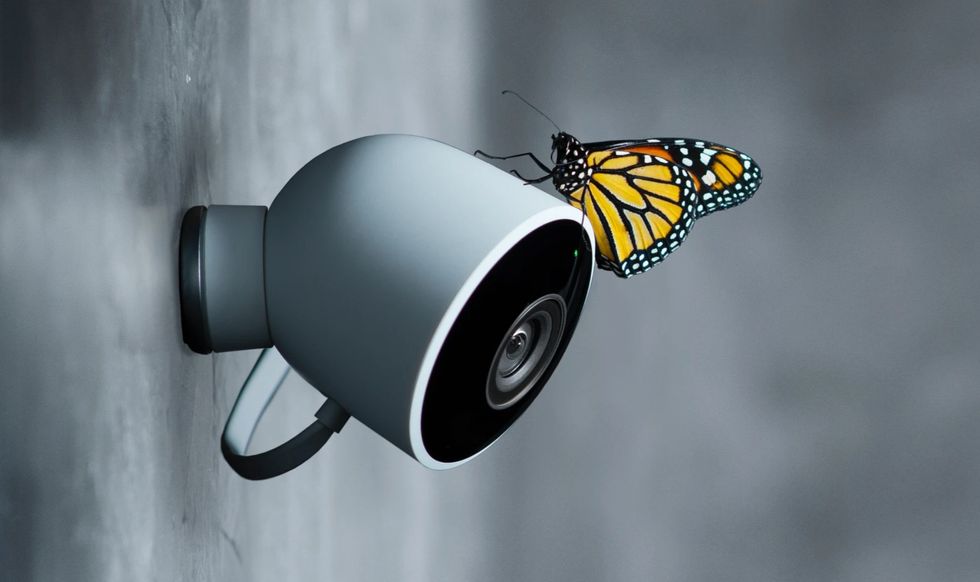 Nest Cam Outdoor security cameraNest
This camera is just like its indoor counterpart, but is weather resistant and designed to fit to the outside of your home. Powered from a wall outlet, the camera shoots in 1080P and has night vision night time recording.

There's two-way audio so you can speak to whoever the camera has alerted you to, and you can create activity zones to prevent the camera being triggered by passing traffic or other harmless moving objects.
Reolink Outdoor Security Camera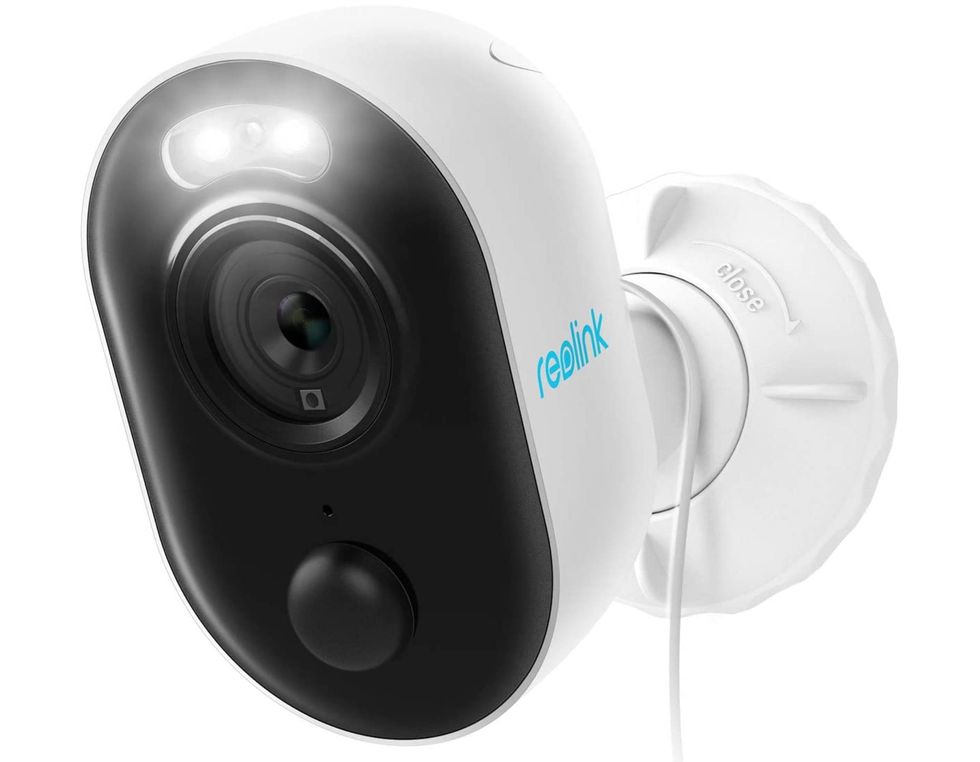 Reolink outdoor smart security cameraReolink
A budget alternative to Nest comes from Reolink, whose outdoor camera is weatherproof and records in 1080p Full HD, yet costs around $60. Live video can be streamed to your smartphone, and footage is recorded locally to a microSD card inserted into the camera, saving the need to pay for online storage. The camera also features Alexa and Google Assistant integration.
Wyze Cam v3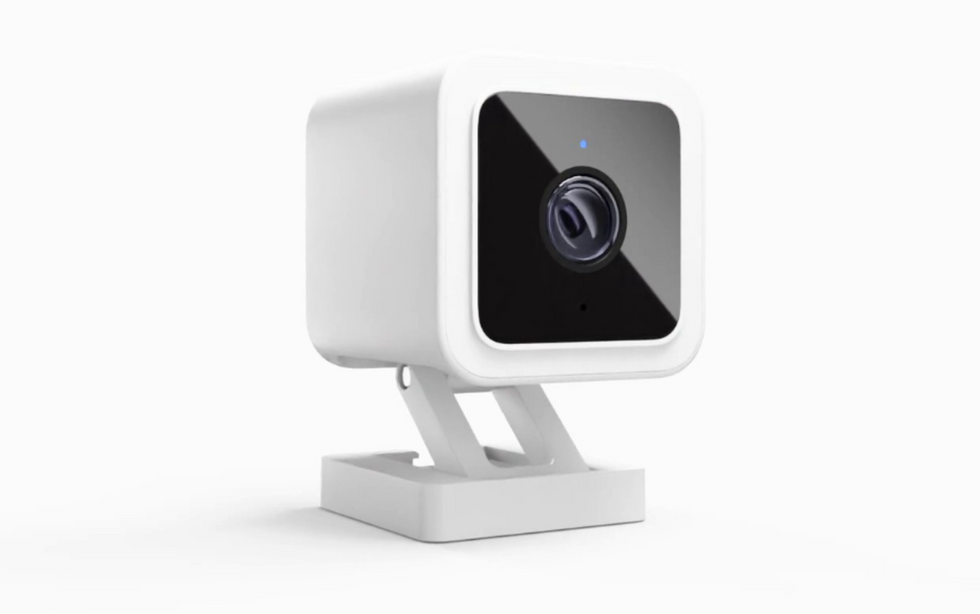 The latest, third-generation security camera from WyzeWyze
Chicago-based Wyze offers a cheap option for smart home security. The company's latest indoor Wyze Cam v3 is priced at just $20, yet records in 1080p Full HD and integrates with the Alexa, Google Assistant and IFTTT smart home system. There's also 8x digital zoom, two-way audio, night vision, weatherproofing, and the camera can listen out for smoke and carbon monoxide alarms too.

Video clips are saved online for free for 14 days, so you can view and download them if they're needed as evidence.
Read the GearBrain review of the Wyze Cam v2 here.
Wyze Sense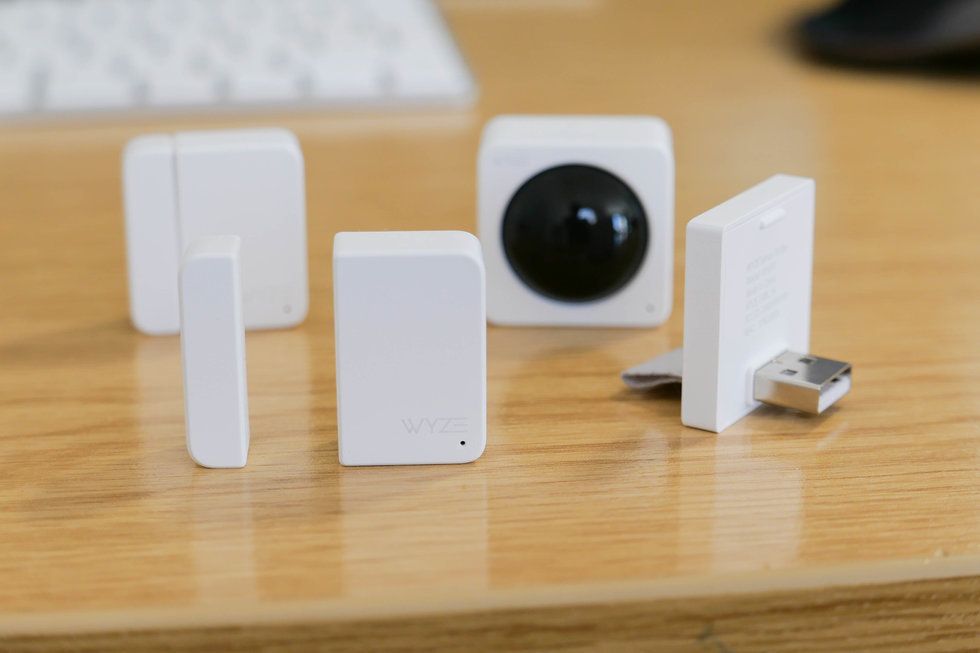 Wyze Sense smart home security system GearBrain
Wyze also sells a sensor kit called Sense. Priced at $20, this includes a motion sensor, a pair of sensors that alert you when the door or window they are fitted to is opened, and a hub that attaches to the Wyze Cam and is used to control the Sense kit.

Excellently priced, the sensor alerts you via the smartphone app and each has a 12-month battery life. They can also be set to control other Wyze devices; for example, when a door sensor is opened a Wyze bulb can be set to switch on. Additional sensors can be added to your system.
Read the GearBrain review here.
Ring Video Doorbell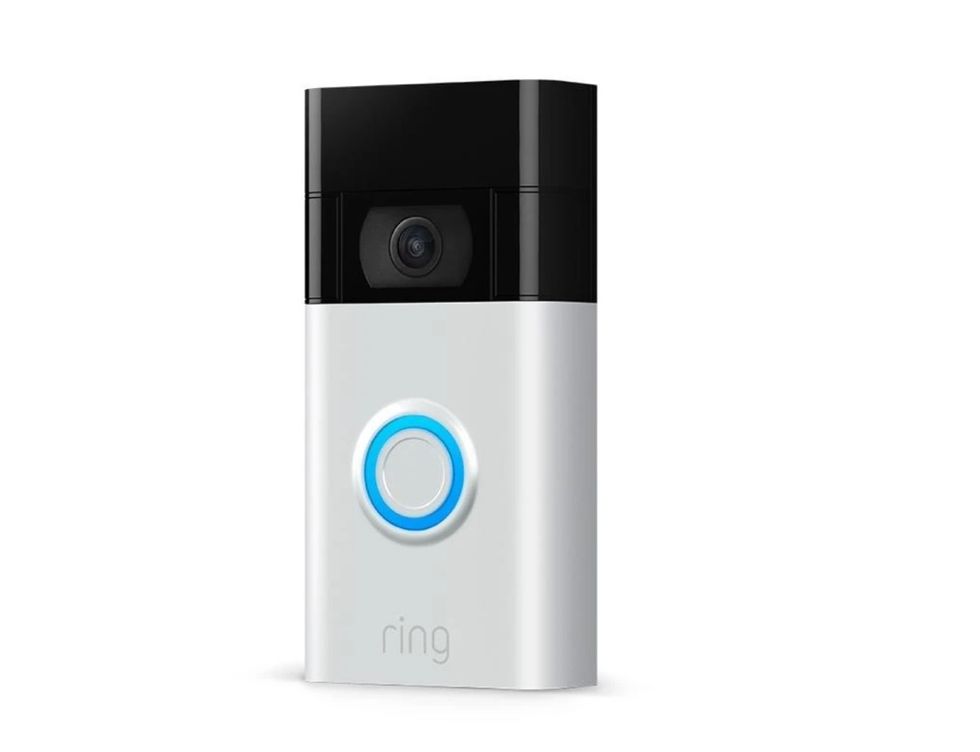 Ring Video DoorbellRing
Amazon-owned Ring sells a range of video doorbells, but the cheapest and simplest is a great pick. Priced at $100 and newly updated for 2020, the Video Doorbell has 1080p video, a microphone and speaker for two-way audio, night vision, Alexa integration and a rechargeable battery.

That last point is important, as it means the doorbell is completely wireless. Just mount it to your door or wall using the included kit, connect to your Wi-Fi, and you're good to go. A press of the button sends a notification to the Ring smartphone app, which can be used to view a live feed of the camera and speak to the visitor.
You might also want to include the $30 chime, which plugs into a wall outlet and works as a regular wireless doorbell chime, for when your smartphone and the Ring app might be out of earshot.
Read the GearBrain review here.
Nest Hello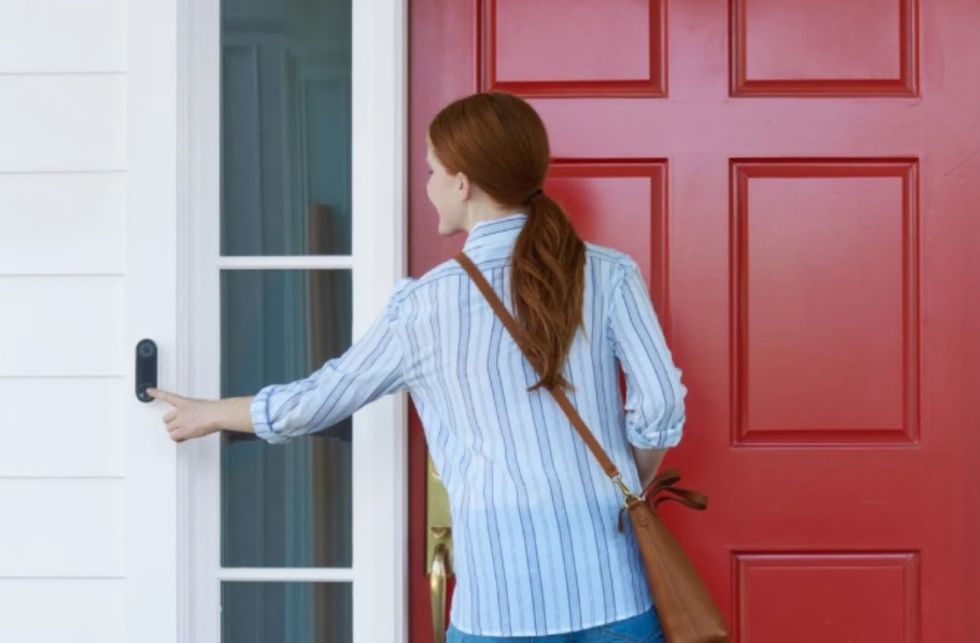 Nest Hello video doorbellNest
If the person you are buying for uses a Google smart home instead of one run by Alexa, then the Nest Hello could make more sense as a video doorbell, instead of one from Ring.

The camera features HDR video at Full HD resolution, night vision, 24-hour vision, similar app functions to Ring, and the option to play pre-recorded quick responses to whoever visits (such as one saying you'll be back in a minute, or saying where deliveries should be left).
The Nest Hello uses artificial intelligence to recognize parcels and familiar faces, then sending you a special alert accordingly. Its portrait-orientated lens means you can see from the floor to above the visitor's head, making it easy to spot when a package has been left on the doorstep.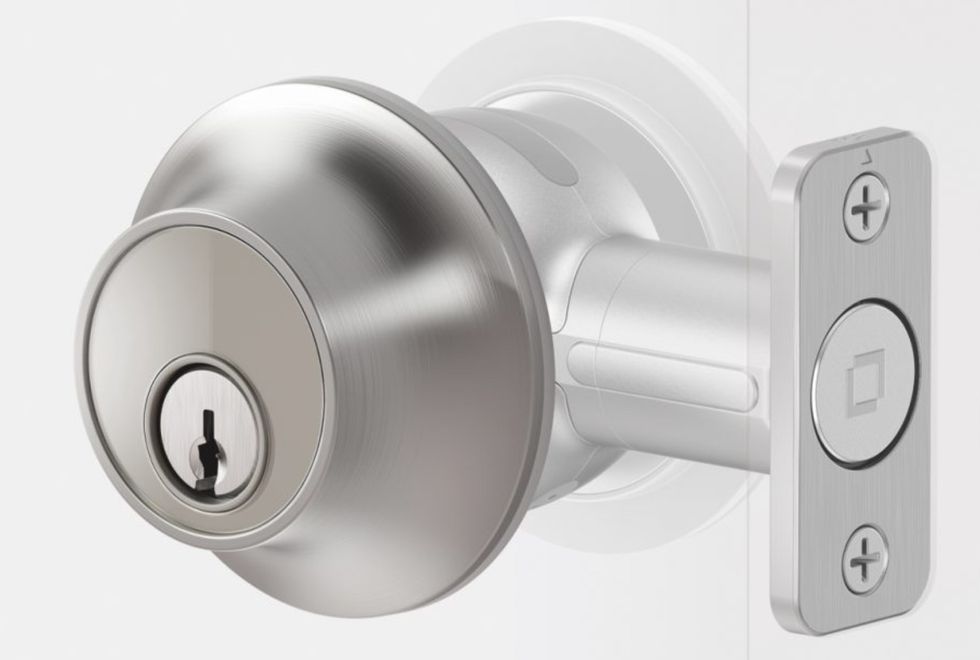 Level Lock smart door lockLevel Home Inc
Designed by a group of former Apple engineers, the Level Bolt is a smart door lock that hides all of its components inside the door itself. This means the Level Bolt is far smaller and more subtle than most rivals, like those from August, while boasting the same amount of intelligence.

The lock automatically opens and locks as you approach and depart, and it has Apple HomeKit compatibility for extra smart home integration. The lock is battery powered, and if that runs out it can be operated using your original key. Not the cheapest smart lock around, but certainly one of the most attractive. Read the GearBrain review here.
Level Touch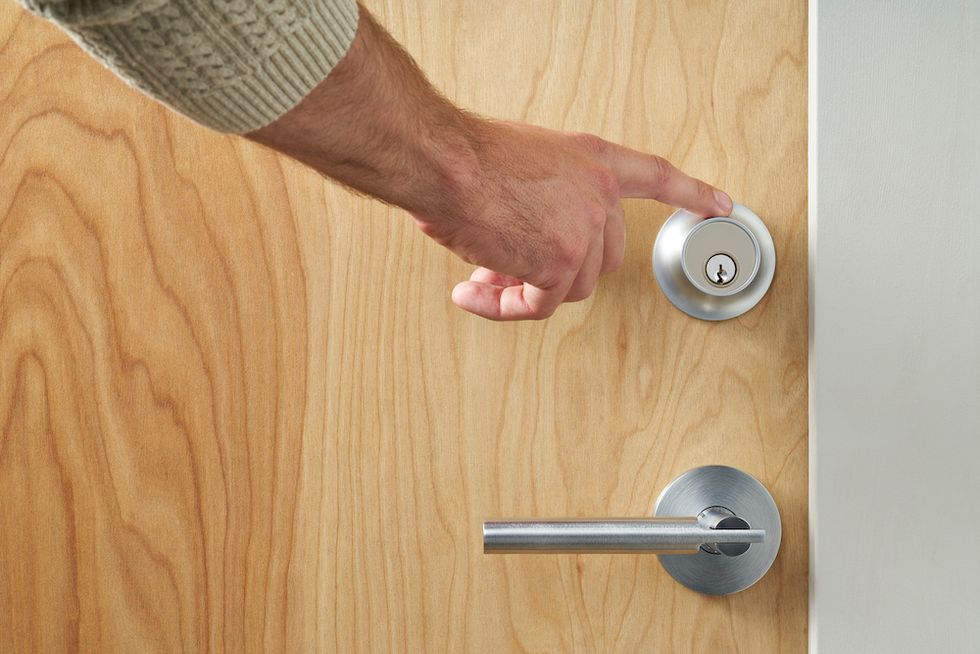 Level Home announces Level Touch, a new advanced smart lock Level Home
Also from Level Home is the HomeKit-friendly Level Touch, a smart door lock that is just as subtle as the Lock shown above, but includes touch sensitivity as one way of locking and unlocking it.

With Level Touch, the technology is thoughtfully hidden, offering smart home conveniences in an elegant and timeless lock design. With Level Touch, keys are optional - you can enter and exit in any way that is most convenient for you, with the touch of a finger, using your voice or even an included programmable keycard. All of this while maintaining the highest level of residential security of any smart lock to date.
Introduction of The GearBrain, The First Compatibility Find Engine for Smart Devices www.youtube.com