We all have that family member who always want to have the latest, greatest smartphone and gadgets before anyone else. They probably had the first iPhone and could tell you all about Android before Google even bought it. They are also your "go to guy" for any question you have on the newest smart devices.
These are the trend-setters and the early adopters of consumer technology - and they can be tricky to buy for, not least because they can rarely wait a week to get the latest tech, let alone until December. But fear not, as GearBrain has rounded up our top picks for gadgets and tech products which we think the geeks and early adopters in your life will love.
Google Nest Hub (2nd Gen)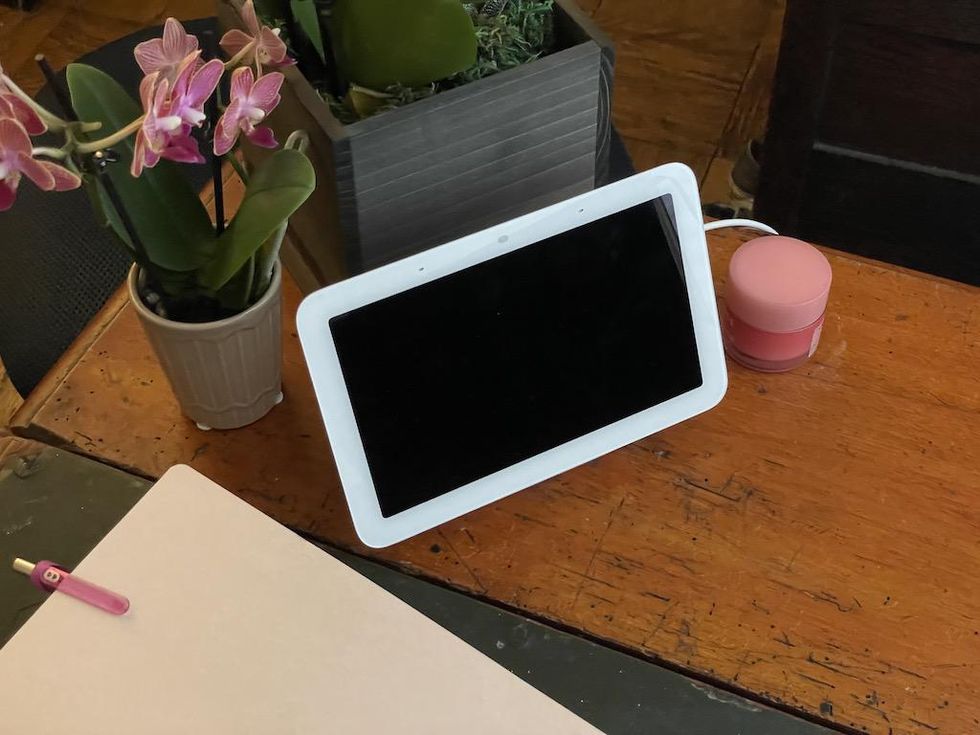 The Nest Hub 2nd Gen will bring some new features to your display including quick gestures and motion control GearBrain
Google's new smart display, Nest Hub (2nd Gen) is a solid, well designed smart display that can be an efficient personal and home manager. What makes this new robust voice assistant different from the previous version is its new Sleeping Sensing feature. This new feature provides details on your sleeping habits. It can track how long you slept as well as how well you breathe through the night. Sleep Sensing is a feature found in Fitbits (which Google purchased last year) which Google as added to their smart display. The new Nest Hub (2nd Gen) costs only $99.99 and will look good on any geek or early adopter's nightstand or kitchen counter.
GoPro Hero10 Black – $399.98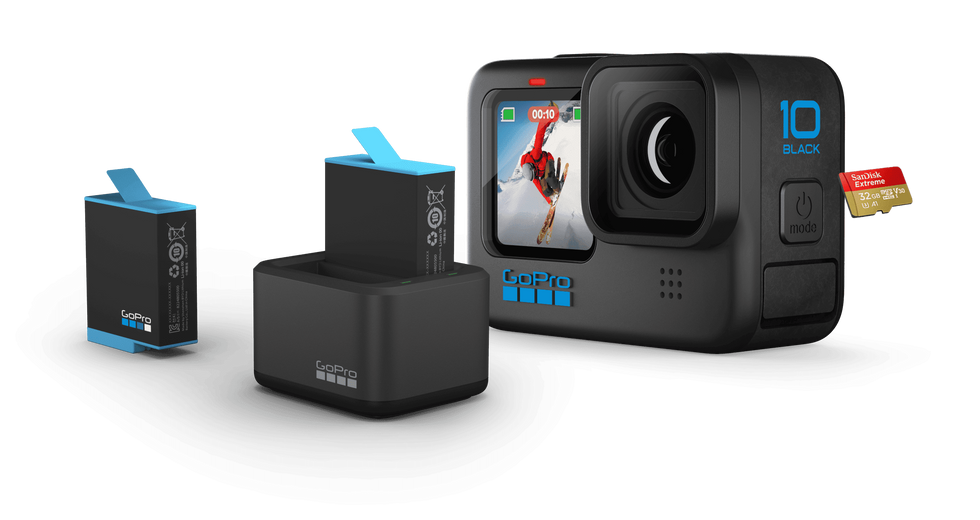 GoPro Hero10 BlackGoPro
Hero10 Black is the most powerful GoPro ever. This new revolutionary camera comes with the new GP2 processor which helps the Hero10 Black shoot 5.3K video with double the frame rate, 23MP photos, waterproof (33 ft), enhanced low-light performance and game-changing HyperSmoothy 4.0 video stabilization. But what makes the Hero10 Black different from previous models is it can store your videos in the cloud. The Hero10 Black comes with a 1-year GoPro subscription which costs $49.99 a year after the first year. But if you don't want to pay for a subscription fee, no worries. Your Hero10 comes with a 32GB SD Card so you can store your videos locally. Cost of the GoPro Hero10 Black is $399.98, $200 off on
GoPro's site.
Xbox Series S – $299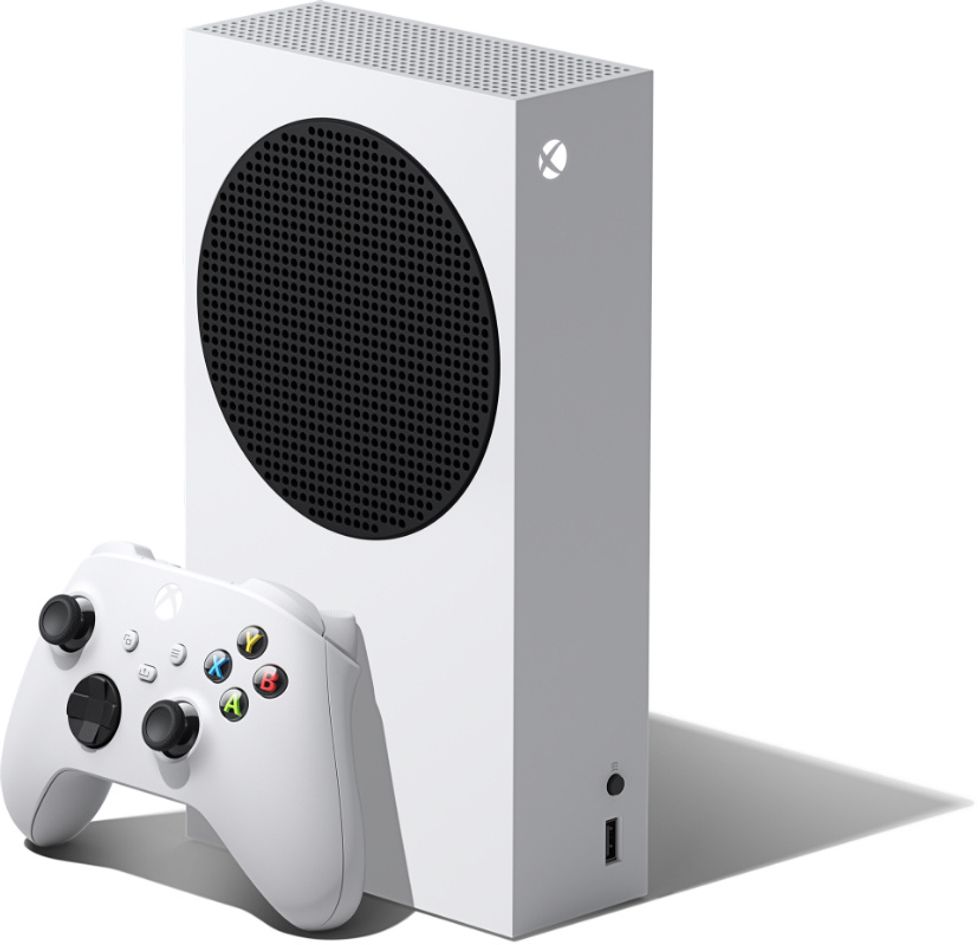 The Series S is available from November 10Microsoft
Both Sony and Microsoft are launching next-generation video game consoles this fall, and the cheapest is the Xbox Series S. Priced at $299, the Series S is a very well-priced console, and for many gamers a more affordable way to experience next-generation gaming from day one.

The Series S isn't as powerful as the Series X (or the PlayStation 5), and upscales its gameplay to 4K instead of running at that resolution natively. But until this generation of games has matured and truly starts to push the new hardware, the S should offer a near-identical experience as the X for a good while after launch.
Amazon Echo Show 10 (3rd Gen) – $249.99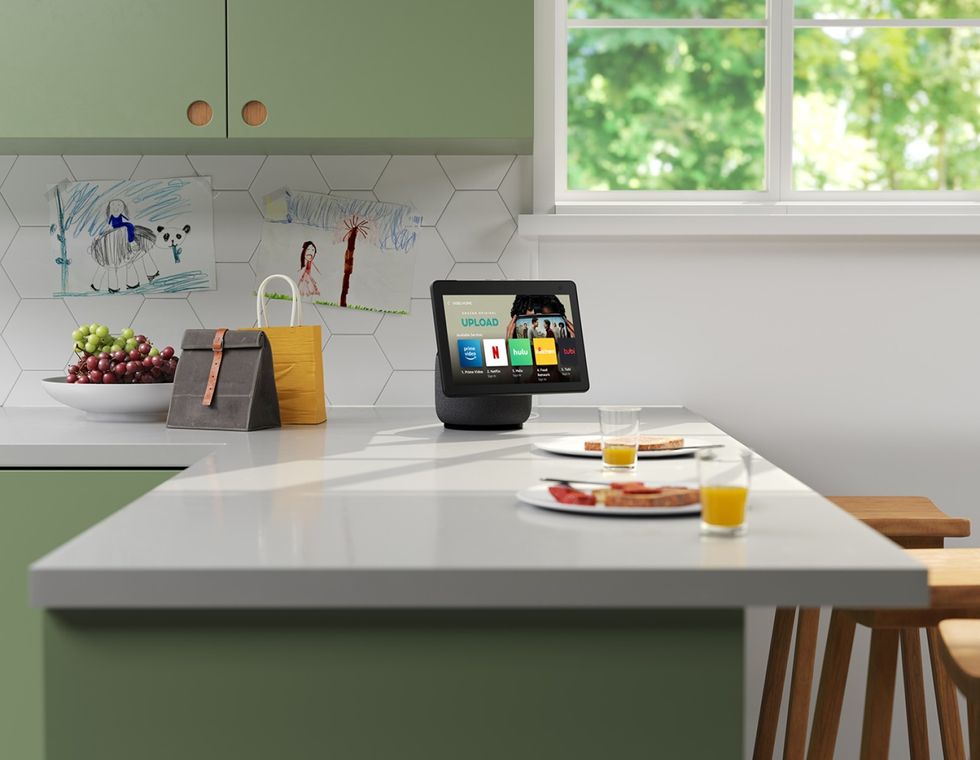 New Echo Show 10 smart display turns to follow you Amazon
Another brand-new gadget, the Echo Show 10 is Amazon's latest Alexa-powered smart display. It is also the first to include a motor that lets it rotate ensuring you stay neatly in shot when on a video call (Skype and Zoom are supported), but also points the screen at you as you move around the room. It's a handy feature for when you're cooking and following a recipe from the Show's display, turning as you move around the kitchen.

DJI Pocket 2 Bundle – $439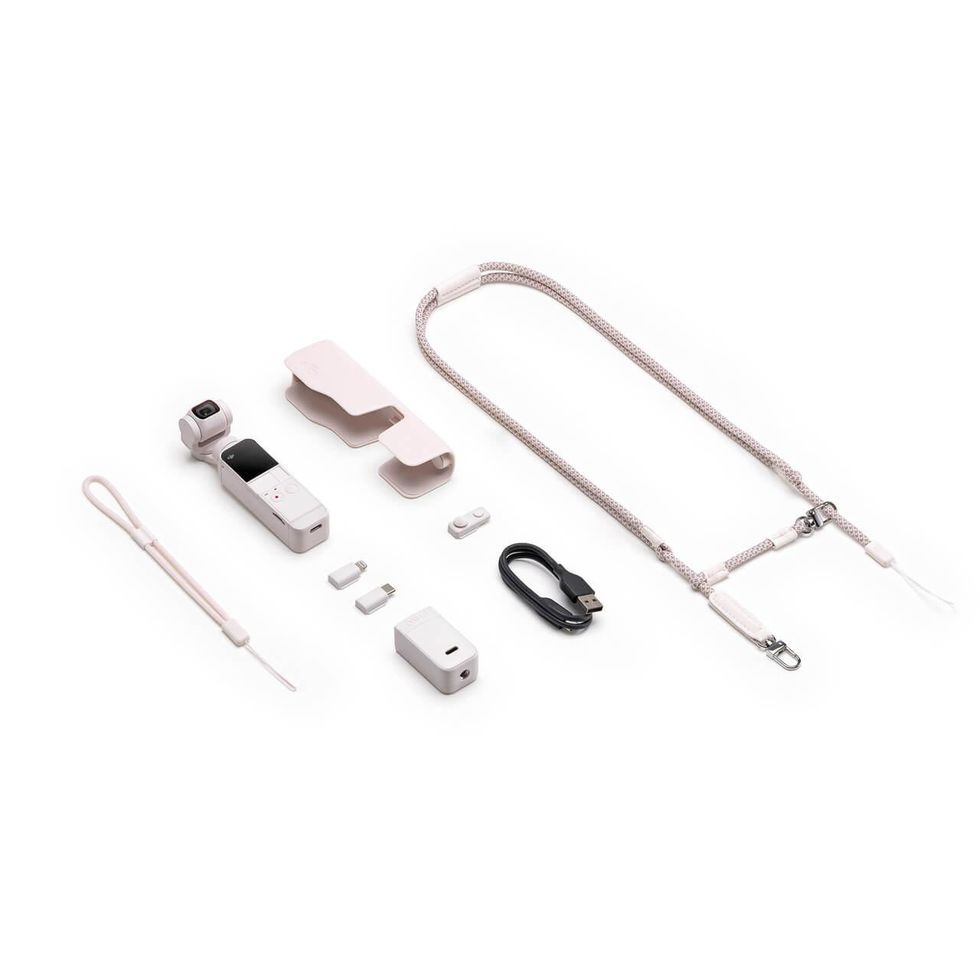 This year drone makeer DJI is offering a DJI Pocket 2 bundle for $439. This bundle includes the Pocket 2 , a compact video camera and gimbal system for shooting stable 4K video with ease. This model comes with auto recording and includes a modular system for attaching accessories like an external microphone connection and tripod. The camera sensor is also larger and resolution is up to 64 megapixels, enabling 8x lossless zoom.
The Pocket 2 has four microphones, up from two on the Osmo Pocket, and software adjusts the audio based on which direction the camera is facing. It also automatically narrows the sound field when zooming in. This should help reduce background noise coming from sources that are out of frame.
All of this will help improve audio recording, but as mentioned earlier it is now possible to connect a wired or wireless microphone for even greater sound capture capabilities. The 875 mAh battery promises up to 73 minutes of video recording per charge.
DJI Pocket 2 Exclusive combo comes with a lightweight combination of accessories, including DIY handle and sling strap.
Oculus Quest 2 – $299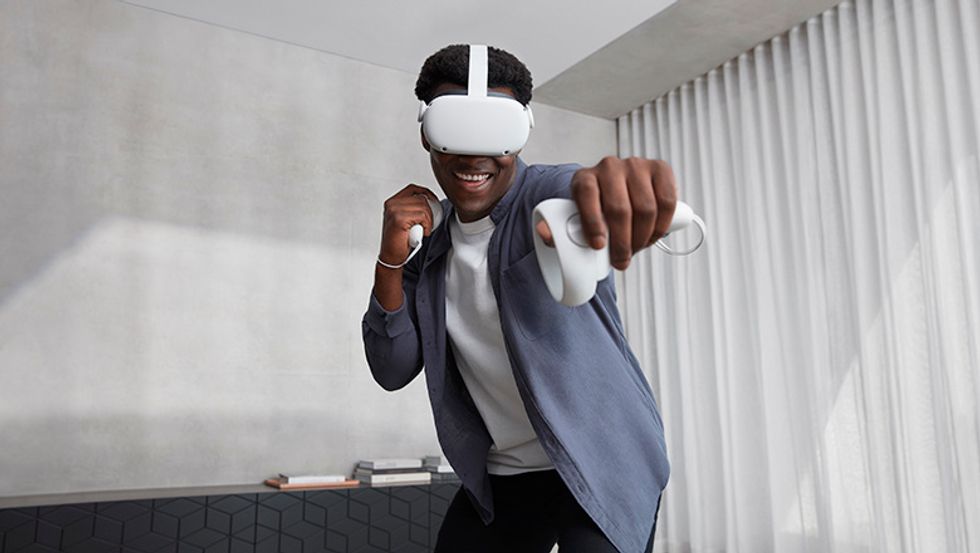 The Oculus Quest 2 costs $299 Oculus
The latest virtual reality headset from Facebook-owned Oculus is called the Quest 2. Replacing the immensely popular Quest, the new model is more powerful than its predecessor, with better image quality (1832 x 1920 resolution per eye) for a more engaging VR experience. It also has a higher 90Hz refresh rate for smoother video, 50 percent more RAM than before, and comes with a pair of redesigned wireless hand controllers for gaming and has 64GB of storage.

As well as being a standalone VR headset, the Quest 2 can also be plugged into a PC to play more demanding content. The Quest 2 can be pre-ordered now and goes on sale on October 13.
Jabra Elite Active 75t Earbuds– $149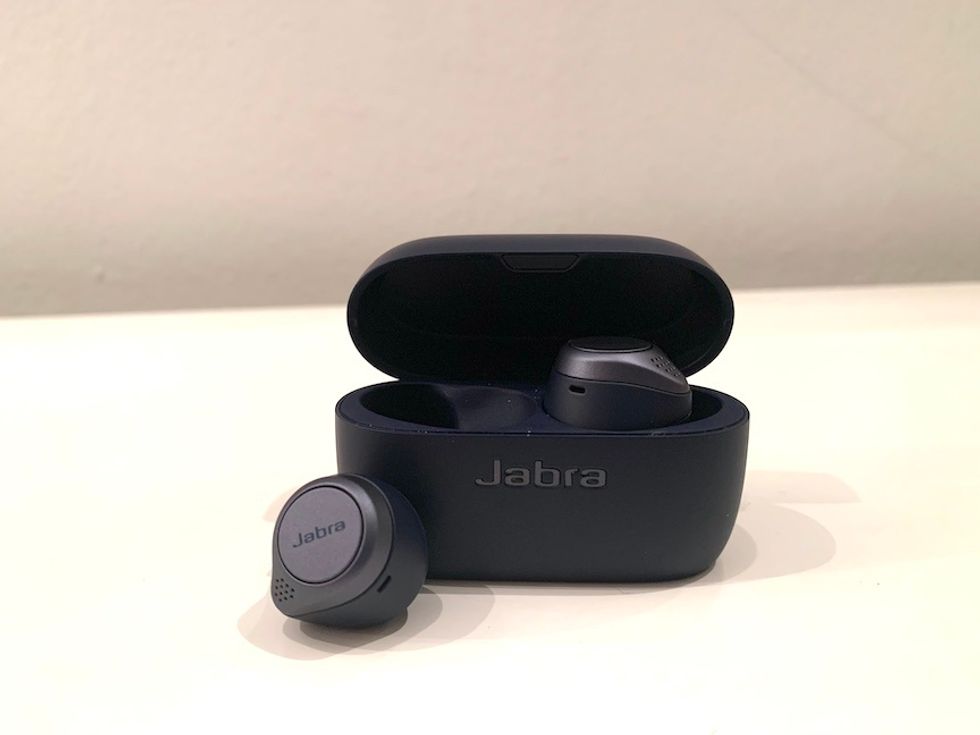 Review: Jabra Elite Active 75t Earbuds have a sleek design, and big sound www.gearbrain.com
If looking for good earbuds for your early adopter friend, the Jabra Elite Active 75t Earbuds are a solid buy. They're small, well-designed, have a great fit, can pick up calls, connect to voice assistants and have an app that lets you personalize the way you want to listen to music. These earbuds can pull double-duty. Whether it's handling calls on your phone or smartwatch, or accessing your smart assistant while exercising, these earbuds are the ones to buy.

They also have excellent active noise cancellation and long battery life.
Amazon Fire TV Stick – $39.99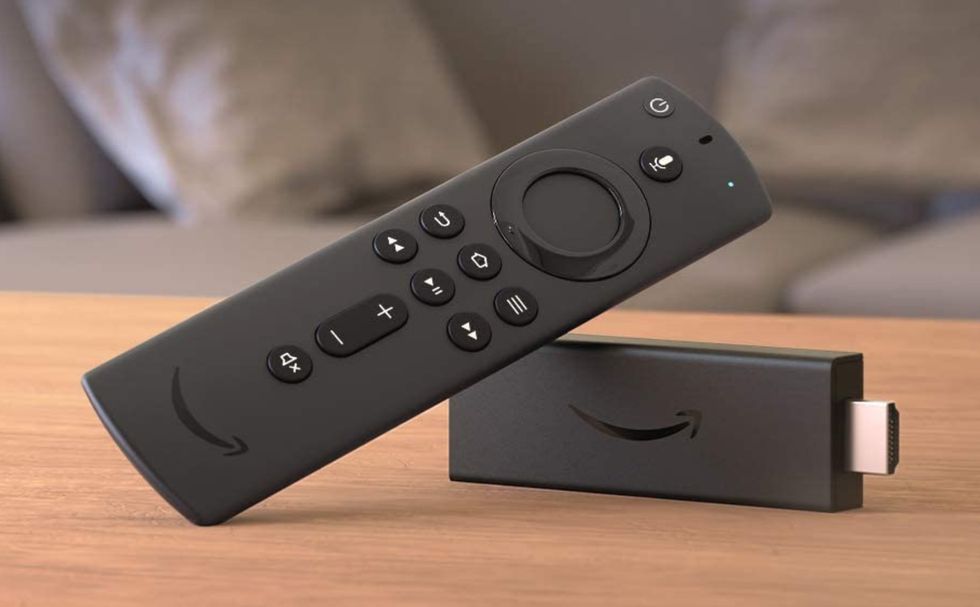 New 2020 Fire TV Stick by AmazonAmazon
Amazon's new Fire TV Stick includes a remote with integrated Alexa, buttons for controlling your TV's volume and power, and support for Dolby Atmos. The stick can stream content at 1080p Full HD resolution, with HDR10+ and HLG video formats, and it is 50 percent more powerful than its predecessor.

Like most TV streamers, the Fire TV Sticks plug into a spare HDMI socket of your TV or monitor, connects to the Wi-Fi network, and gives access to services like YouTube, Netflix, HBO, Apple TV, Hulu, Spotify, and Amazon's own Prime Video.
DJI OM 5 – $159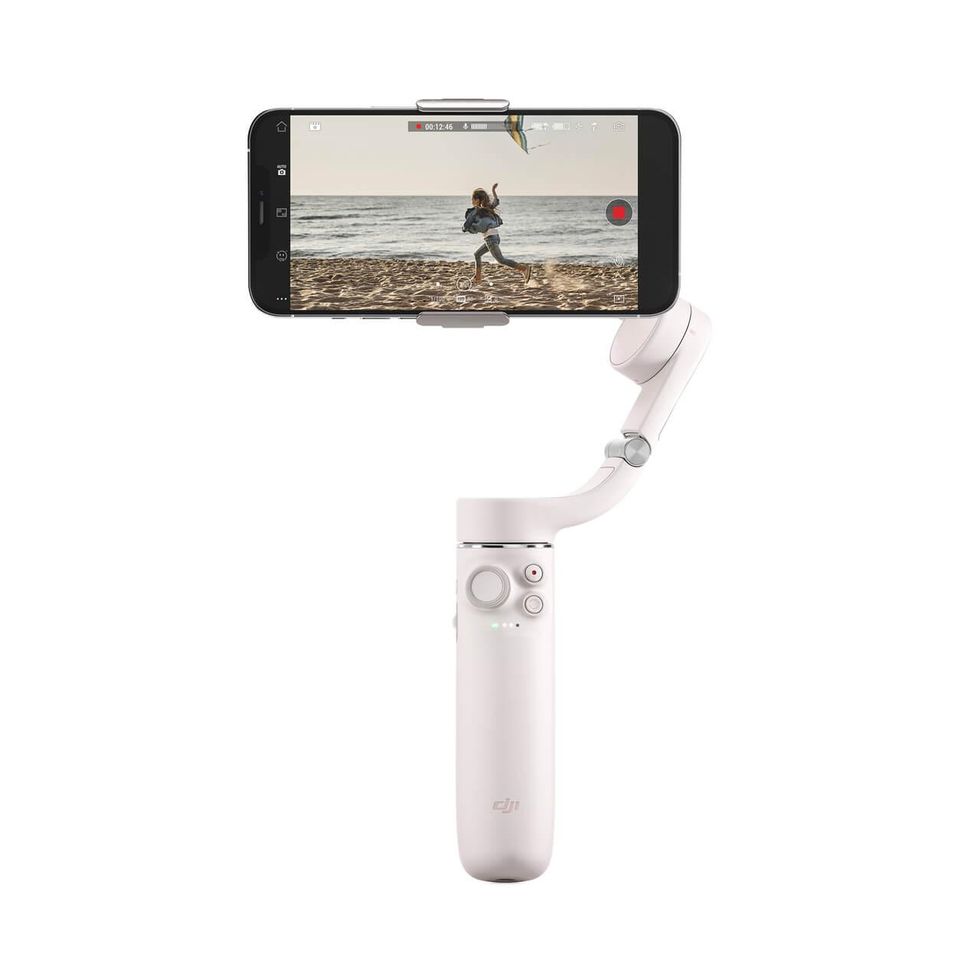 The DJI OM5 is the latest in DJI's Osmo range (and renamed the OM). It is a stabilizing gimbal designed to hold your smartphone and produce super-smooth video. The new OM5 model folds up for easy storage and has a new magnetic mount system that makes it easier to attach any smartphone. There's also gesture control and new fourth-generation Active Track system in DJI's video-shooting app, and there are shooting modes like Hyperlapse, Motionlapse and Timelapse to create cinematic videos, just like those from DJI's market-leading drones. But the OM5 comes with a new design to improve your results and two colors, Athens Grey and Sunset White. The built-in extension rod will offer you better selfies as well as unique new angles to record your videos. The cost of the DJI OM5 is $159 and available on DJI's site.

Oura Ring - from $299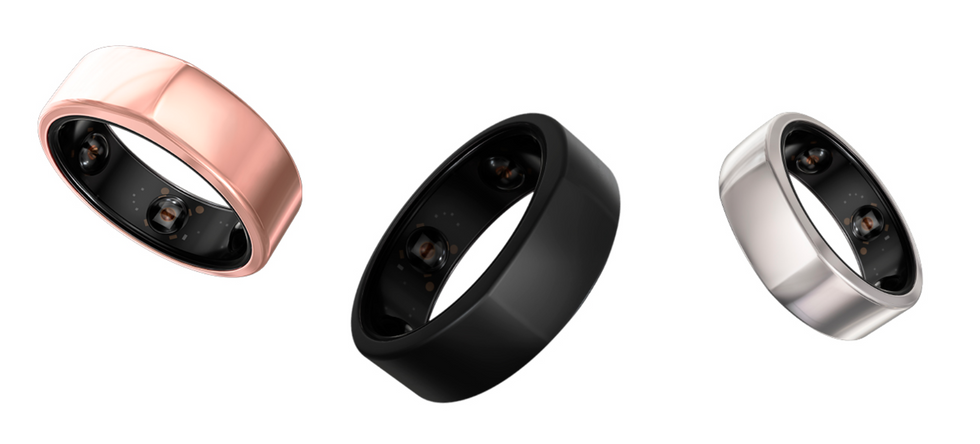 The Oura Ring comes from Finland Oura
You're probably familiar with smartwatches and fitness trackers from the likes of Fitbit, but what about a smart ring? The Oura Ring from Finland is arguably the market leader, and while it tracks activity all day, its real focus is on sleep.

The ring monitor your every movement, along with body temperature and heart rate, to help inform you about your daily activity and sleep. With this data, the Oura Ring understands your sleep depth and quality, and offers advice via a smartphone app on how to improve it. The ring comes in four different colors and materials, and is available in a range of industry-standard sizes to ensure a good fit.
Apple Watch 7 - $399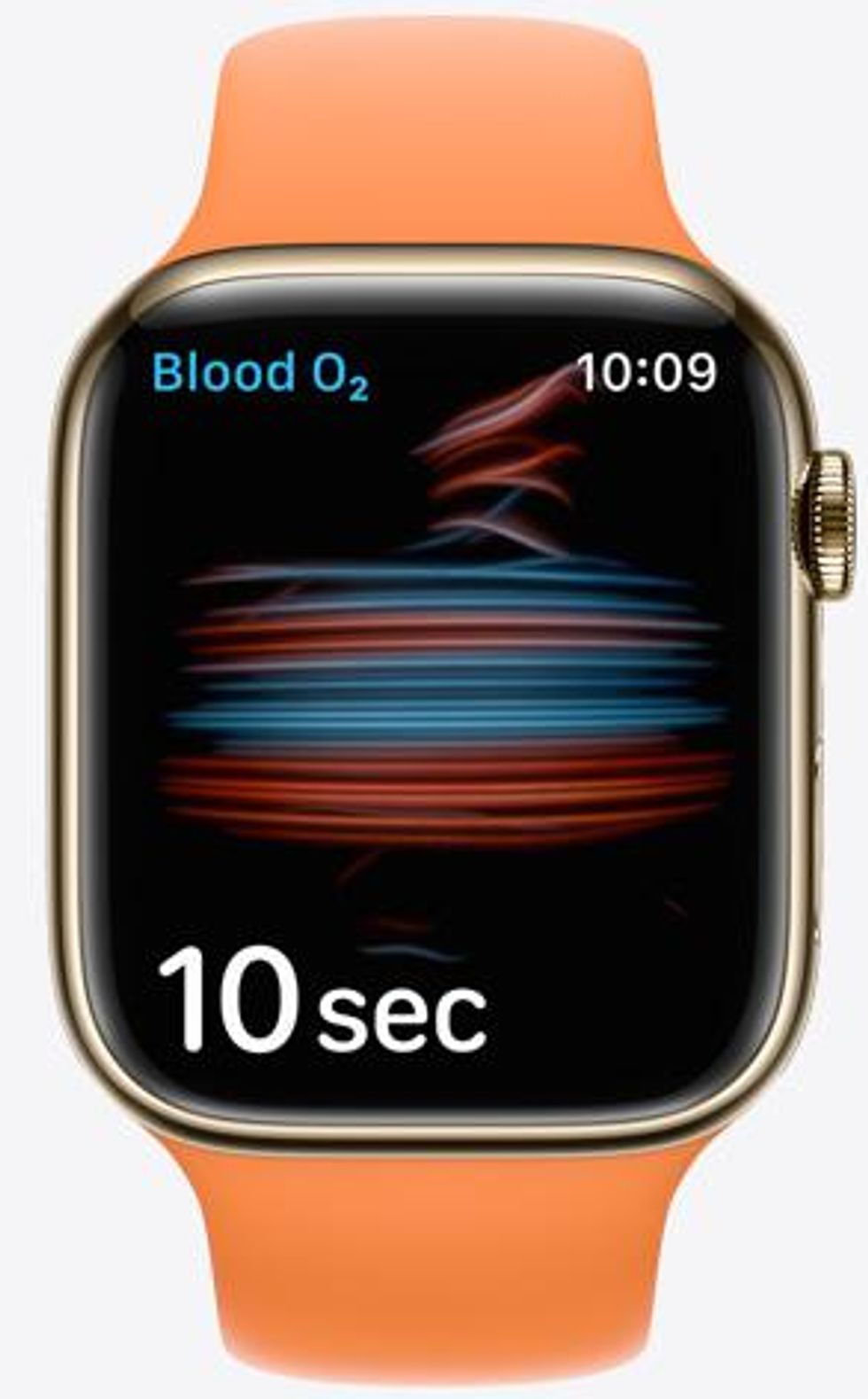 Appple Watch 7Apple
If your geeking friend is an Apple user, the best smartwatch to get is the new
Apple Watch 7.
This new durable smartwatch comes with always-on retina display, water resistant and swim proof and available with either GPS + Cellular or just GPS. They are available in 5 colors (green, blue, red, starlight and midnight). The display is bright and 20% bigger than
Apple Watch 6
. And it has all the same features as the Apple Watch 6 plus faster charging, blood oxygen app and ECG app. The cost of the Apple Watch 7 varies by model. The Apple Watch Series 7 (GPS) starts at $399 and the Series 7 (GPS + Cellular) costs $529. They are available on Apple's site as well as Best Buy, Amazon, Walmart and your cellular carrier sites.


Logitech MX Master 3 - $100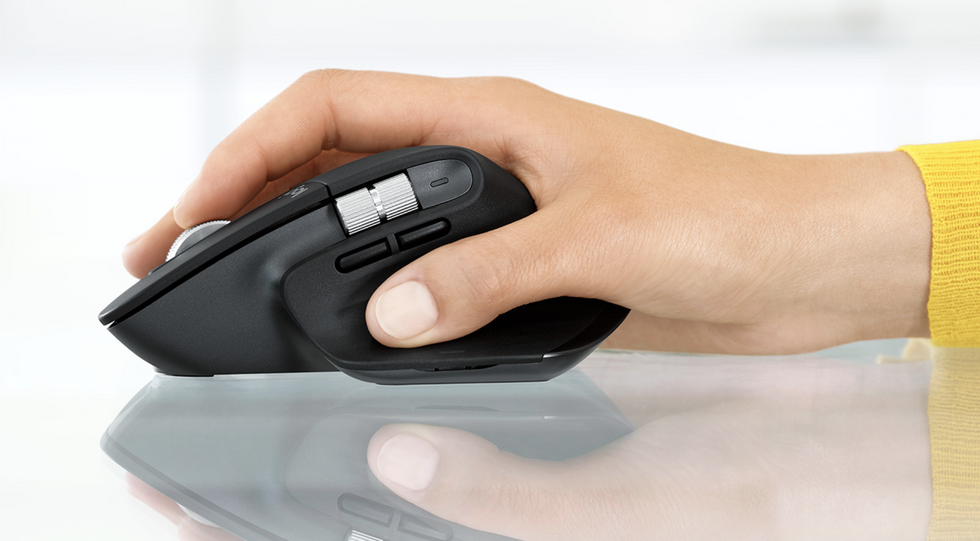 The MX Master 3 costs $100Logitech
New for 2019, the MX Master 3 by Logitech is a high-performance computer mouse that is designed to be both comfortable and functional. The mouse has an ergonomic design and features a near-silent electromagnetic scroll wheel which is accurate to a single pixel, yet capable of scrolling 1,000 lines of text in one second.

Logitech says the wheel is 90 percent faster and 87 percent more precise than its predecessor, and the mouse's thumb buttons have been redesigned to be easier to use. You can even pair the mouse to two computers at once and drag items from one to another, even if one is Windows and the other is Mac.
Logitech MX Master 3 Advanced Wireless Mouse - Graphite
Kensington StudioDock - $380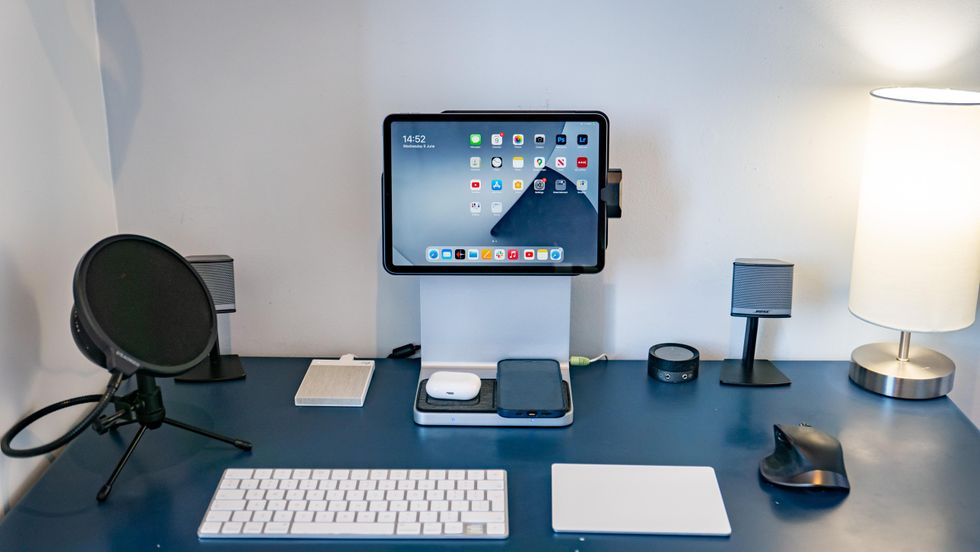 The Kensington StudioDock for iPad Pro 11-inch GearBrain
Is your early adopter friend an Apple fan? Are they Apple geeks? If so, you might want to consider getting them the Kensington StudioDock. It will help them use their iPad as a minature iMac setup as well as provide an SD card slot, USB-C, Ethernet, HDMI and three USB-A ports plus wireless charging. ( See the GearBrain review of Kensington StudioDock here.) It's a well-built docking station for any Apple iPad user, however, note the Kensington StudioDock is not compatible with the 2021 iPad Pro 12.9-inch.
The docking station is available for 11-inch iPads ($380) and older models of 12.9-inch model ($400).
If you still need help in finding the perfect gift for your geeking friend or early adopter family member, try using The GearBrain, our compatibility find engine for smart devices . It can help you find compatible products that work with Google Assistant and Amazon Alexa enabled devices. as well as any other smart device your early adopter might have in their smart home.
How to Find Products in The GearBrain, Our Compatibility Find Engine for Smart Devices www.youtube.com