Like GearBrain on Facebook
Even in 2023, Google Assistant continues to be one of strongest voice assistants, able to serve up the weather — but also the link to controlling tons of smart products from speakers to your kitchen. These gift ideas integrate Google's smart assistant, either because it's baked into the device ("Hey Google…) or because Google Assistant can link up and control these products in your smart home or office.
For anyone on your list who is a Google Assistant fan or may be intrigued about how voice assistants can make a difference in their life, these 11 suggestions are a great place to start this holiday season with someone who will work with anyone's budget.


Google Pixel Buds Pro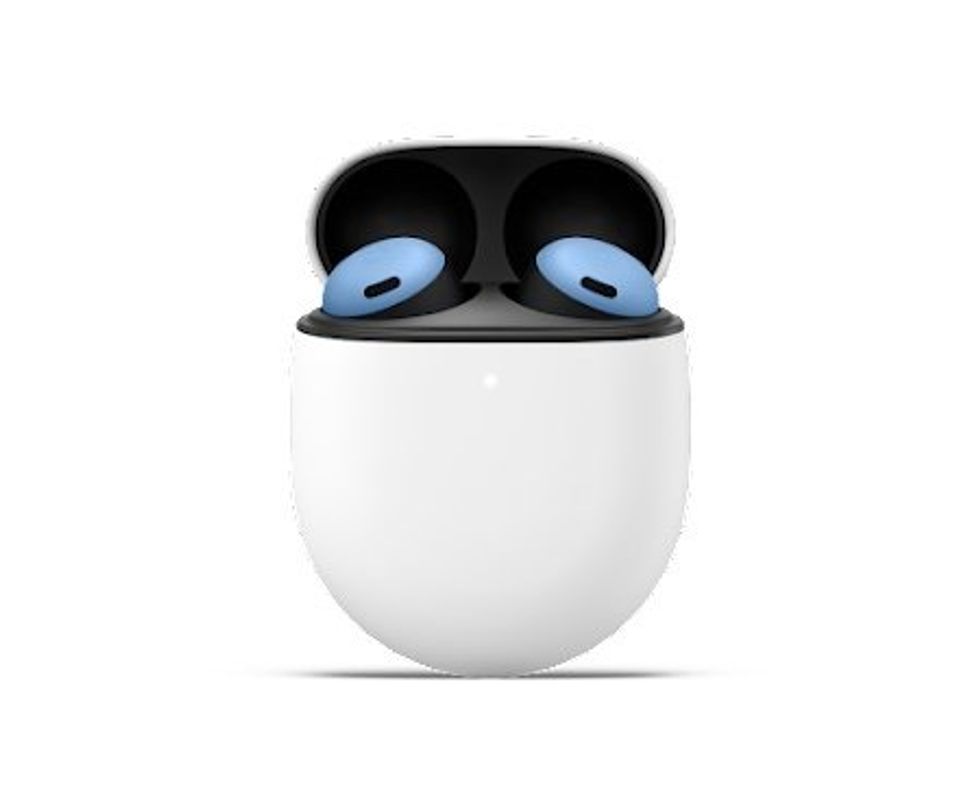 Google Pixel Buds Pro come with Google Assistant Google
The Google Pixel Buds Pro is a premium pair of wireless earbuds offering various features. They have active noise cancellation (ANC) with Silent Seal to help block out ambient noise so you can focus on your music or podcasts. They have a transparency mode to help you hear ambient noise and be aware of your surroundings. It has beamforming mics with Clear Voice technology; custom fit with ear tips made of soft memory foam, fast charging, water resistance, Bluetooth multipoint, audio EQ, and other advanced audio features. It also has Google Assistant integration; Pixel Pro seamlessly integrates with Google Assistant, so you can use your voice to control your music, get directions, and more.
For Black Friday, these wireless earbuds will be on sale for $119.99, $80 off the regular price of $199.99. They are available on Google Store, Best Buy, and other online retailers.


Google Fitbit Charge 6 Fitness Tracker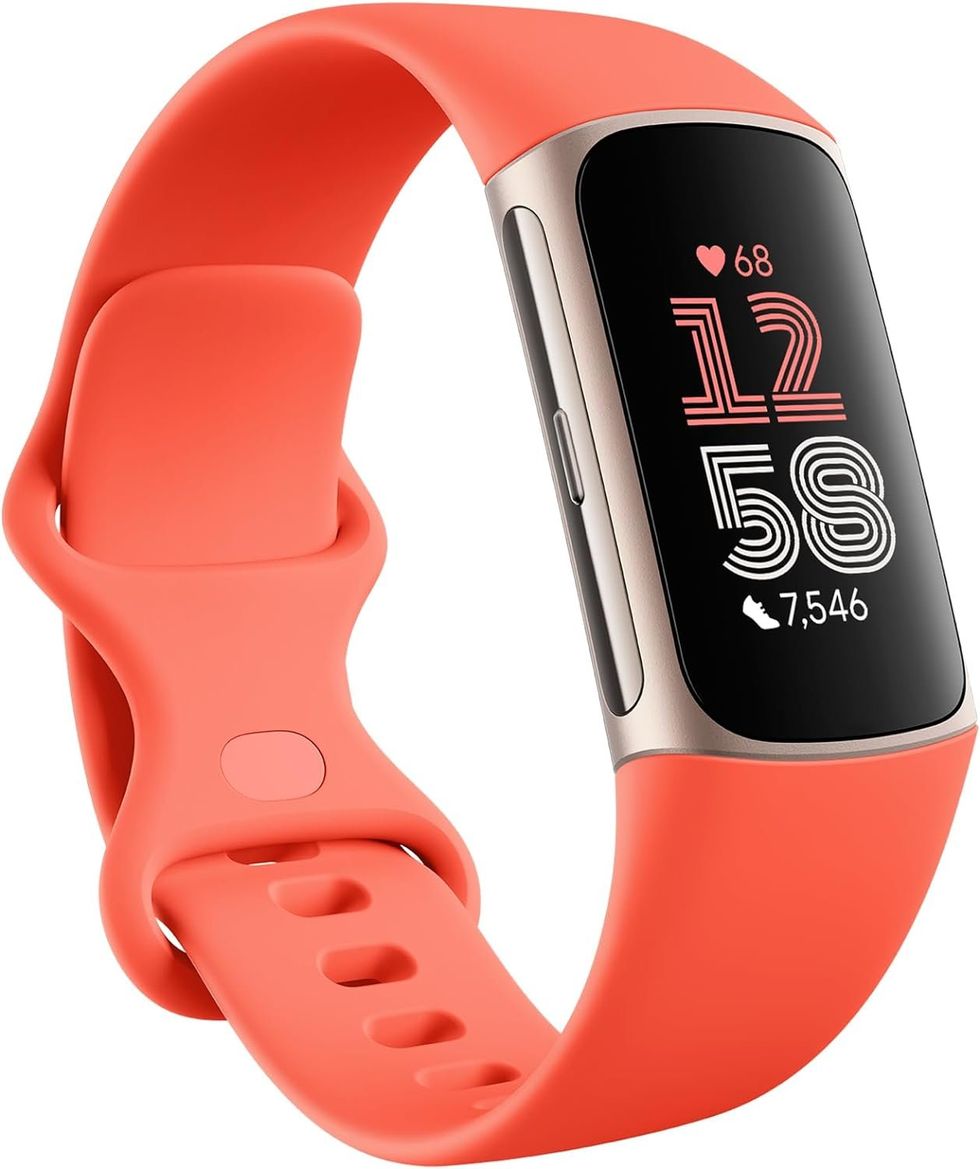 Google Fitbit Charge 6 Fitness Tracker Amazon
Since Fitbit is now part of the Google Nest family, it can make a great holiday gift for someone who uses Google Assistant to power his/their home or lifestyle. An excellent tool to consider this year is the Fitbit Charge 6. The Fitbit Charge 6 is a premium fitness tracker that combines advanced health and fitness tracking features with a sleek and stylish design. It helps you stay healthy, motivated, and connected. For instance, the Fitbit Charge 6 comes with advanced health tracking. It has various advanced health-tracking features, including ECG, tracking your blood oxygen levels, stress, sleep tracking, and even menstrual health tracking. On the fitness side, the Fitbit Charge has 20+ exercise modes, built-in GPS, and tracking active zone minutes.
The Fitbit Charge 6 has aretails.95 and comes in three colors: Coral/Champagne Gold Aluminum, Porcelain/Silver Aluminum, and Obsidian/Black Aluminum. It is available today for the Google Store, Amazon, Best Buy, and other major electronic retailers. And for a lot less than $159.95.
Google Nest Doorbell (Wired - 2nd Gen) - Get $30 off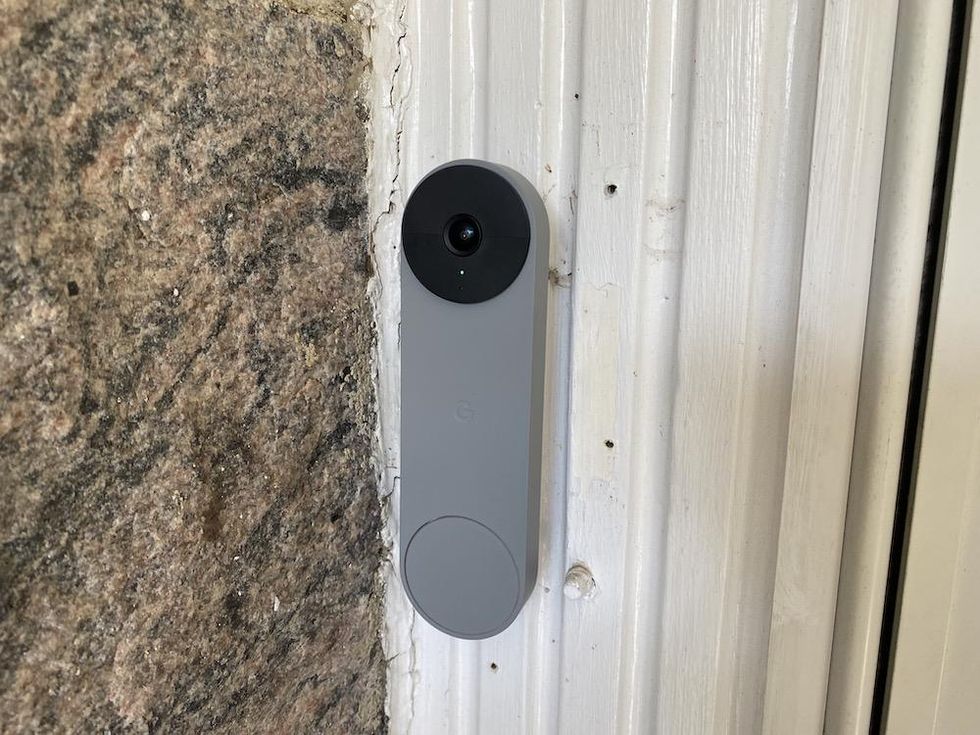 Good Nest Doorbell (Battery) GearBrain
If your Google friend has a home, the new Google Nest Doorbell is an excellent video doorbell to get this year. This new battery-powered smart video doorbell comes with all the expected features you need in a video doorbell to secure your front or back door. It's easy to install and comes with a 1.3-megapixel color sensor, PIR (Passive Infrared) motion sensor, 6x digital zoom capabilities, a 145-degree field of view (FOV), and a 3:4 aspect ratio. The 3:4 ratio is perfect since you don't have to tilt your smartphone fully to glimpse the person at your door. This view lets you see the visitor from head to toe on your screen. It costs $179.99, but you can get $30 off this holiday season. This doorbell comes in four colors (Ash, Ivy, Linen, and Snow) and is available at Best Buy , Walmart , ABT Electronics , and other electronic outlets.


Nest Smart Home Starter Bundle by HelloTech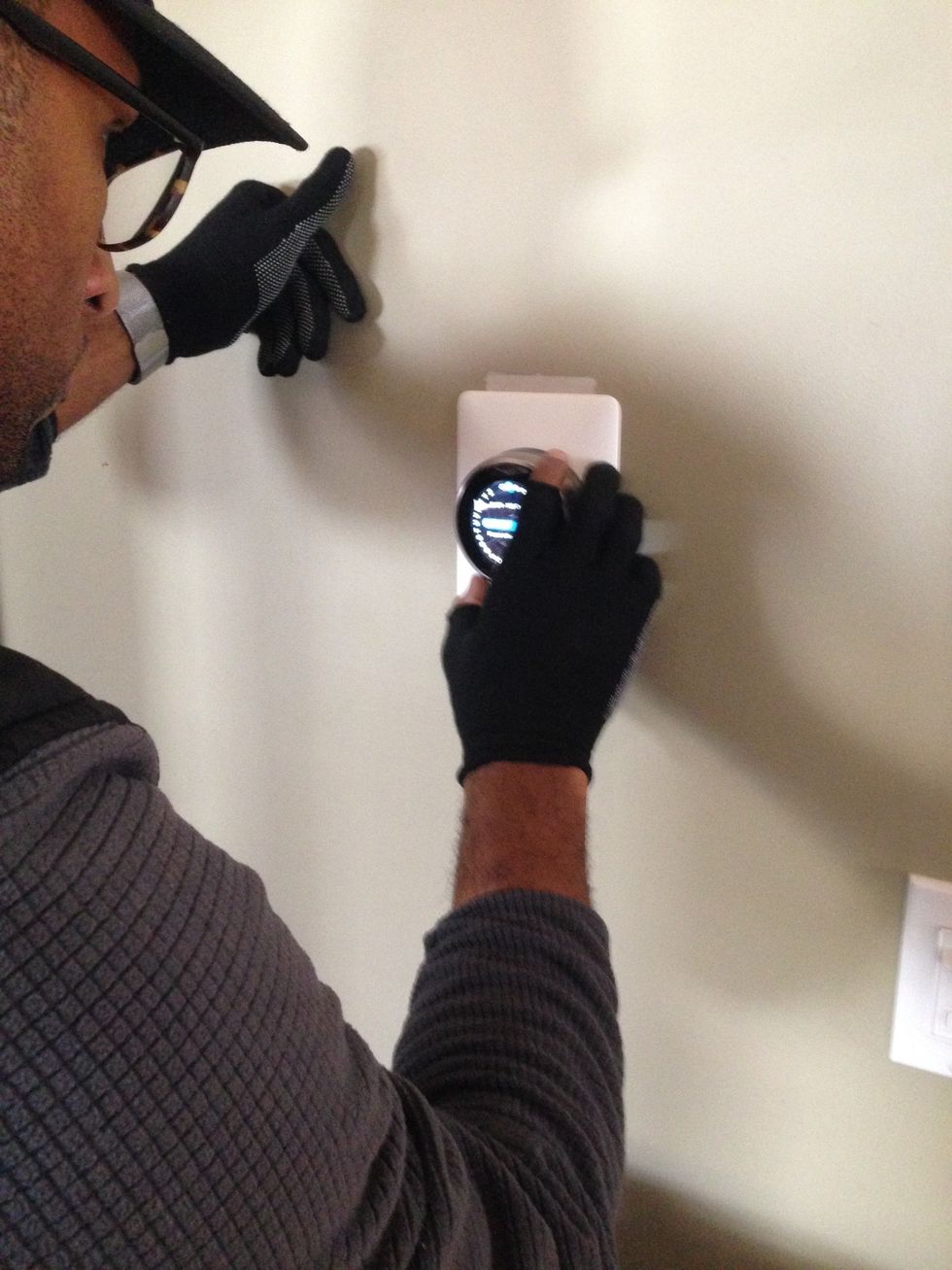 HelloTech Installers are very knowledgeable on both home security and home automation. It can help you install your Google Assistant smart home devices. GearBrain
One unique gift idea this year would be a bundle of Google Nest smart devices and installation help from HelloTech. For those of you who don't know HelloTech , they are an on-demand home and business tech support company that offers a variety of services, including smart home device setup and repair. They have a team of certified technicians who can help you set up your Google Assistant smart devices, including Google Nest devices, Google Home speakers, and Google Pixel Buds. They can also help you troubleshoot any issues with your devices. They are one of the companies that made our list of 7 smart home installation services to hire that will set up (nearly) anything you buy .
HelloTech has a bunch of Google Nest Smart Home bundles that start around $282 and include the cost of the devices and installation. We like the Nest Smart Home Starter Bundle . It is slightly expensive (less than $1,000) but consists of a Nest Thermostat, a Nest Mini smart speaker, a Nest Hello video doorbell, and a Nest Smoke Detection. Plus, they come to your home and install each device—a great gift for your parents, grandparents, or friends.
Google Nest Cam (Outdoor or indoor, battery) - $60 off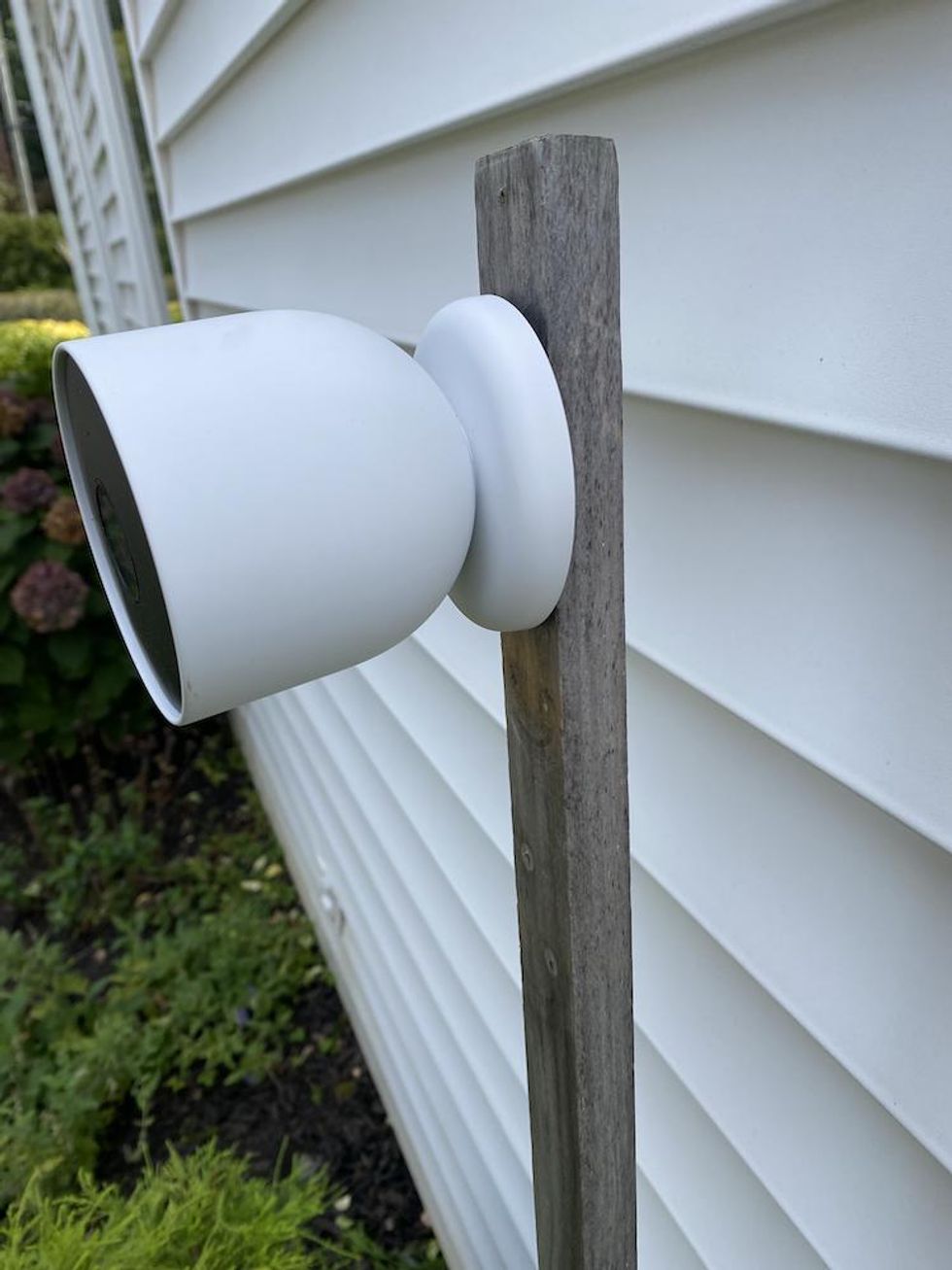 Google Nest Cam has a strong magnetic mounting bracket. GearBrain
If you are looking for a good, excellent security camera that is compatible with Google Assistant and can be used inside or out, you must check out Google's new Nest Cam . It's a battery-powered smart security camera that works on a Wi-Fi connection and has 1080p video quality, clear night vision, 130-degree field of view, two-way talk, and HDR, a feature that can help you see in the bright sunlight or middle of the night. It can be used inside if needed. What makes this camera unique is its mounting capabilities. The Nest Cam has a magnetic mounting base, which can help you quickly find the perfect viewing angle to point your camera for optimum viewing. The new Nest Cam costs $179.99, but Black Friday (starts November 16th) will be on sale for $119.99, a $60 savings.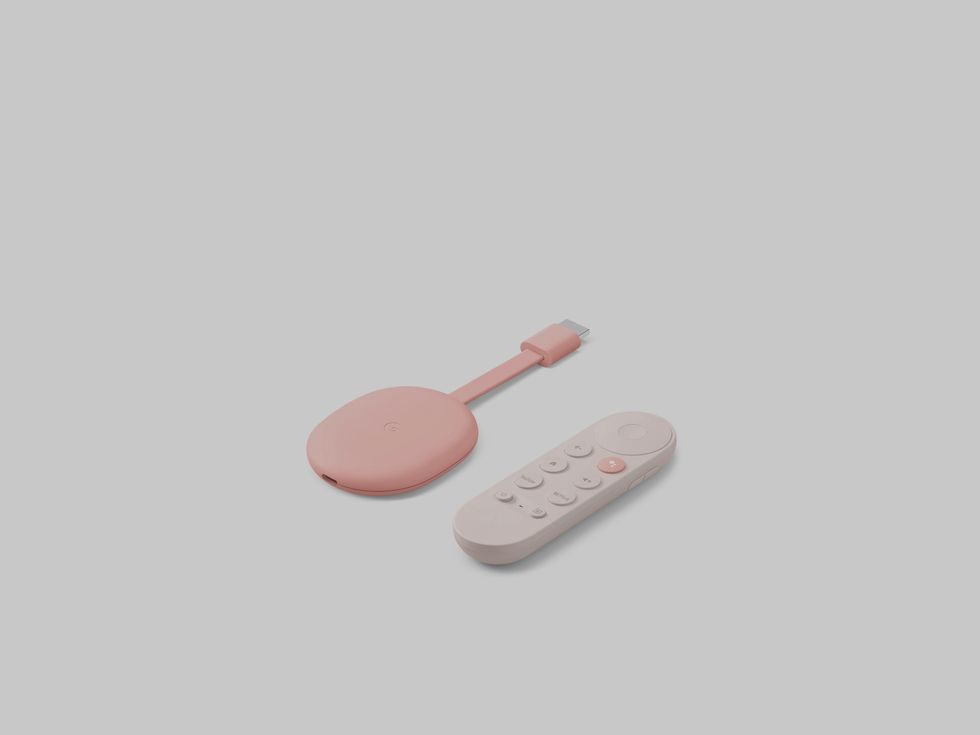 The new Google Chromecast includes a remote for the first time Google
The Chromecast with Google TV immediately connects to most streaming services, from YouTube (owned by Google), Netflix, and HBO Max to Disney+ and more. It plugs into your TV's HDMI port and sports HDMI pass-through of Dolby audio content. It's the first entry device to show off Google TV, a new system designed to help organize how you search and find content to watch.

Chromecast has a remote control with a dedicated button for Google Assistant, meaning you can pull up shows and search via voice. And, of course, since you can access the voice assistant, you can use it for other information, including devices you have installed in your home. The remote also has a dedicated button for YouTube and Netflix. The Chromecast with Google TV comes in three colors: snow, sky and sunrise, and deep pink. It retails for $49.99, but you can get $12 off ($37.99) during Google's Black Friday sales event, which starts November 16. It's available at Best Buy, Google Store, The Home Depot, and Walmart.
Google Nest Smart Thermostat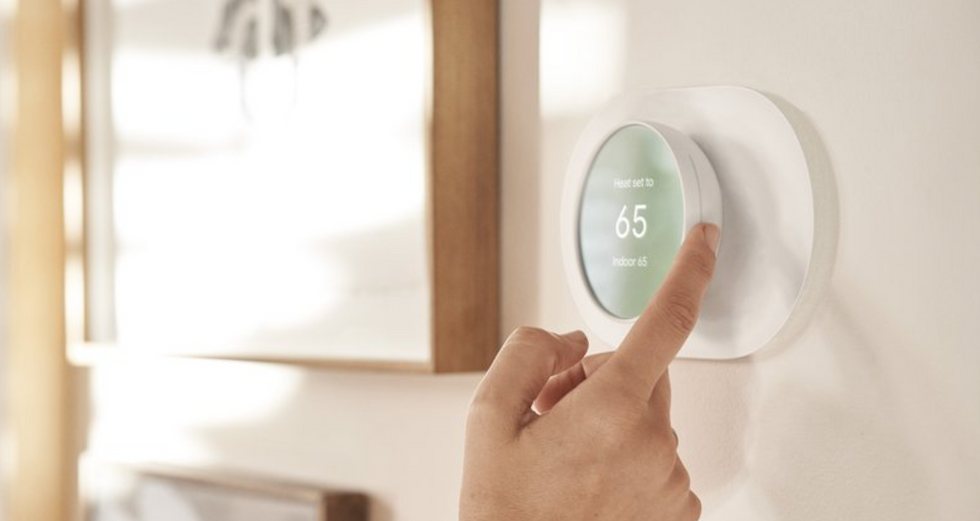 Google Nest Thermostat Google
A new Nest Thermostat is another good gift for that Google Assistant friend or family member . The company currently markets two smart thermostats: the Nest Learning Thermostat and the Nest Thermostat. The Nest Learning Thermostat is a smart thermostat that learns your habits and adjusts the temperature accordingly. It can save you money on your energy bills, make your home more comfortable, and give you more control over your heating and cooling.. The. Est Thermostat is a smart thermostat that can be controlled from your smartphone or tablet. It is designed to save money on energy bills by learning your habits and adjusting the temperature accordingly. The main difference between the Nest Learning Thermostat and the Nest Thermostat is that the Nest Learning Thermostat has a learning algorithm that automatically adjusts the temperature based on your habits, while the Nest Thermostat does not. This means that the Learning Thermostat can save you money on your energy bills by up to 12% for heating and 15% for cooling.
However, depending on your budget, both would make a great holiday gift. The Nest Learning Thermostat is $249, and the Nest Thermostat is $129.99. You can pick either of these smart thermostats up at Best Buy, Walmart, Home Depot , Amazon, and most online retailers. And we expect big sales on these smart thermostats this holiday season. We are already seeing the Nest Learning Thermostat go for less than $180, and the Nest Thermostat is on sale for less than $100 at Walmart.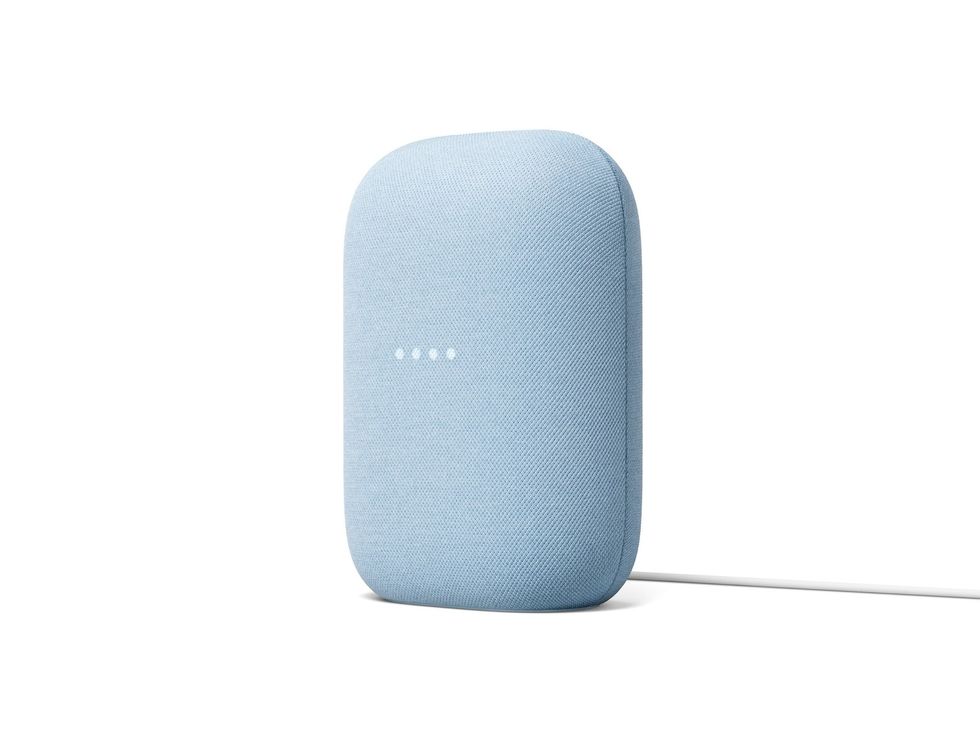 The new Nest Audio is just $99.99 and has 50 percent more bass that the original Google Home smart speaker Google
The Nest Audio has a squared-off, oval shape, stands tall, and is covered in the muted fabric colors we've grown to expect from Google, including chalk, charcoal, sky blue, green sage, and sand pink. The smart speaker has 50 percent more bass and 75 percent more volume than the original Google Home .

Nest Audio will also integrate into the existing Google smart home speaker system, meaning you can shift music from the Nest Audio to others in your setup just by asking, "Hey Google, move the music to the living room pair," or "Hey Google, move the music to the whole home group." Of course, Nest Audio will work as a smart home speaker and connect to devices through the Google Home app and also Google Assistant .
It costs $99.99, but we have found the speaker for the holiday shopping season for less. Walmart lists the speaker at $64.99, which is $35 off during the holiday shopping season.
Google Nest Hub (2nd Gen) - $40 off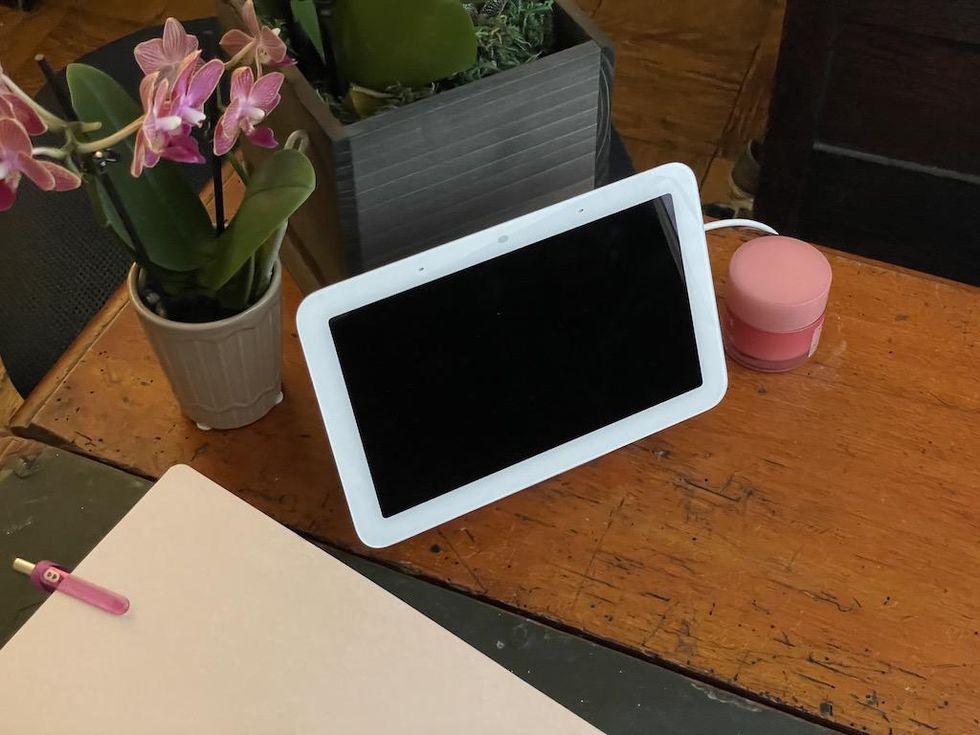 The Nest Hub 2nd Gen will bring some new features to your display, including quick gestures and motion control GearBrain
Google's 7" smart display, Nest Hub (2nd Gen), is a solid, well-designed smart display that can be an efficient personal and home manager. It comes with the new Sleeping Sensing feature to help you learn more about your sleeping habits. It tracks how long you slept and how well you breathed through the night. The Sleep Sensing feature is the same found in a Fitbit (which Google purchased last year.) The new Nest Hub (2nd Gen) costs only $99.99, but for Black Friday, this 2nd Gen smart speaker display will be on sale for only $59.99, $40 off. It's available on Google Store, The Home Depot, and Best Buy.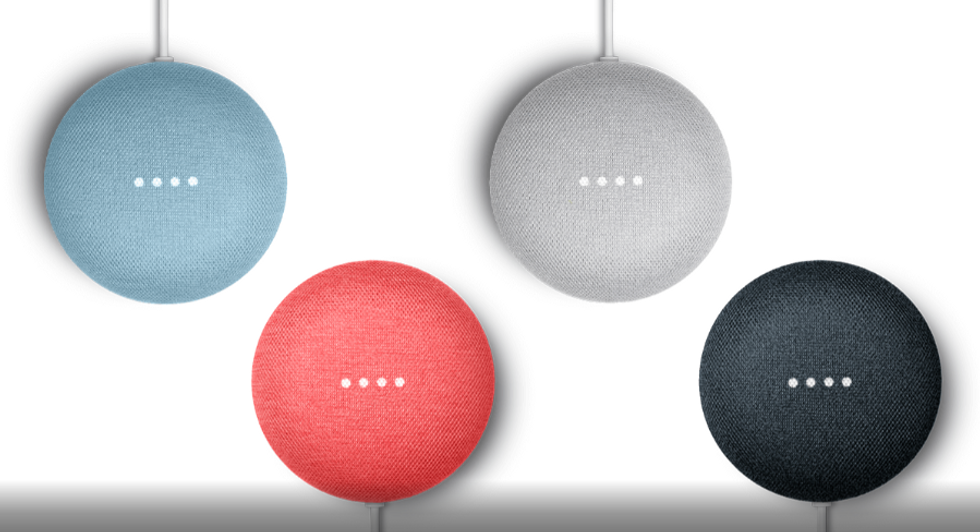 Pick up a Google Nest Mini for just $24.99,this holiday season Google
The Google Nest Mini is the perfect starting point for anyone curious about how Google Assistant can work in their life. It's small, it's extremely colorful, and it's very affordable as a holiday gift. It normally costs $49.99 but is on sale for only $36.95 this holiday season.

These small round drops are covered in fabric in colors ranging from charcoal to sky blue and coral pink. Four lights on the top let you know when it's listening to you, and Google Assistant can chat back or even stream content from YouTube to HBO Now.
Nest Wi-Fi Pro with Wi-Fi 6e — $120 off Three pack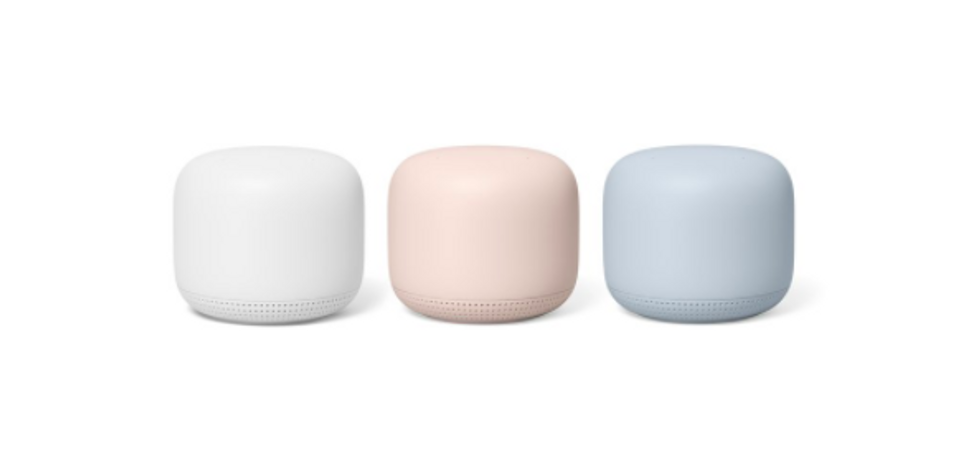 Just a single Google Nest Wifi router can cover 2200 feet Google
The new Nest Wi-Fi Pro with 6e is the next generation of the popular Nest Wifi , a nother Google product. The Wi-Fi Pro comes with a system that uses a main router and a second mesh point to extend the range of Wi-Fi in a living space. You can pick up additional points, but the initial kit contains the main router and two points for $349, or just one single router for $169, designed to cover 2200 feet. These devices are marshmallow white, cute, round, bulky, and easy design-wise on the eye.

It is important to note that the Nest Wifi Pro does not work as a Google Assistant smart speaker. It connects to the Google Home app, but this system has no smart speaker features.
For the holiday shopping season, you can pick a three-pack for $279, saving $120. But right now, at Walmart, you can pick up a three-pack of Nest Wi-Fi for only $130, a savings of $219, but it doesn't have Wi-Fi 6e.
After you've wrapped their gift, consider adding a little Getting Started with Google cheat sheet like the one we've put together for you below.

Google Assistant and Google Home Getting Started Guides:
Check out The GearBrain, our smart home compatibility find engine . It can help you find, buy, and connect any smart device compatible with Google Assistant-enabled devices.
How to Find Products in The GearBrain, Our Compatibility Find Engine for Smart Devices www.youtube.com
Like GearBrain on Facebook