Like GearBrain on Facebook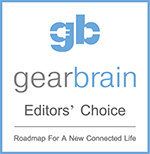 When it comes to building a smart home , the smart speaker is most people's starting point. Prices start at just $50 - or sometimes less when sales are on - and can be used to control a huge range of smart devices with voice commands .
Smart speakers combine music playback, a voice assistant with artificial intelligence, and a smartphone app to create a product that answers questions, cues up playlists, play games, and tells jokes, but also adjusts your lights, locks the doors, turns up the heating, waters the garden and much more besides.
Read More:
The most important question to answer first of all is, do you want to use Alexa, the Google Assistant , or Siri to control you new smart home? This dictates which of the three main ranges of speakers - from Amazon, Google, and Apple, respectively - you should buy.

You should also ask yourself what your budget is, how important music quality is to you, whether you already have a good-quality speaker who could do with some added smartness, and what you intend your smart home build to go. Will you want speakers in every room, or will you be satisfied with just one?
Finally, do you want your smart speaker to have a screen? A growing range of smart displays are now available from Amazon, Google, and others to fulfill this need.
Here's a brief rundown of all the major options currently available:
GearBrain Best Smart Speakers and Displays for Smart Homes www.youtube.com
Echo Dot (5th Gen, 2022 release) | With bigger vibrant sound, helpful routines and Alexa | Charcoal
Check out The GearBrain, our smart home compatibility find engine to see the other compatible products that work with Apple HomeKit , Google Assistant , and Amazon Alexa-enabled devices.
How GearBrain Helps You Find, Buy and Connect Smart Locks Faster Than Amazon In this video we demonstrate how GearBrain can make buying smart locks on Amazon easier. We show how our filtering can ...


Like GearBrain on Facebook